Here it is the first day of the fall and I'm still baffled at what the rest of my porch is going to look like. I kind of like the full…read junky look but I always have to over think everything so I've only picked up a few additional pieces.
I do have my eye on those cornstalks lined up outside  my neighbourhood Kroger. Yet the frugal in me can't part with $20 for dried up cornstalks. I'll break down and get them by the weekend I'm sure. I never thought to add them to the porch until I was curating a  Fall Front Porch decor board for Hometalk and sort of liked the look of them.
Hometalk is a site that I browse daily for decor inspiration and I was honored to have them reach out to me to curate a fall porch board for them….cause obviously I'm obsessed with my front porch. This is not new information.
Here is the board I curated. If you want to see the entire post of any of the pictures included be sure to visit my Hometalk Fall Front Porch Decor board for more inspiration.
 One thing I am now seriously on the hunt for is something to decorate my porch swing with, it is the only thing that looks completely bare! Feel free to leave some comments below to give me some ideas of what I could get to decorate it!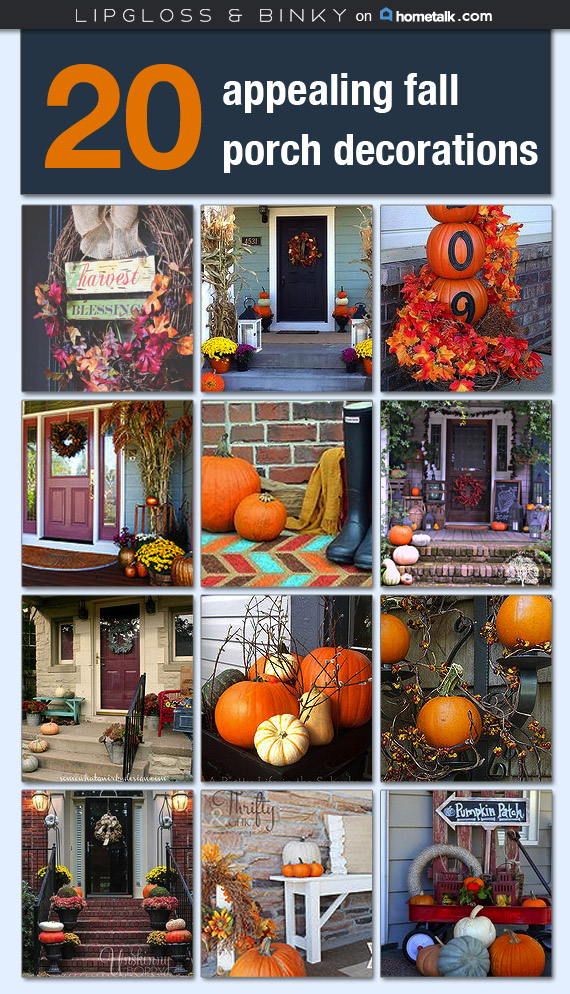 Am I the only one swooning over dried up $10 cornstalks? Have you kicked up your fall decorating now that it's official.