I was compensated by Wayfair for this post. All opinions are mine
So the thing is when you are operating within a budget there are parameters you have to follow, if I may break it down a little further, don't have champagne taste with a cheap wine budget. I know all about that caveat, and have had to do more than my fair share of compromising to make things work especially when it comes to slowly bringing this house together.

When we moved here a little over a year ago we knew coming in we would need a sofa. The living room was so large that we discovered instead of one sofa we would need two and then an ottoman and two additional chairs to fill the room. I don't have to tell you what that did to the visions of grandeur budget that I had for an elaborate sofa and furnishings.
We found our way to a local furniture chain store and got what we needed. The sofas and chairs were fine but I wasn't thrilled with the pillows or the ottoman. The deal was too sweet to let go so I made peace with myself that we would eventually replace the pillows and have the ottoman reupholstered.
In less than a year this is what my ottoman looks like. Children.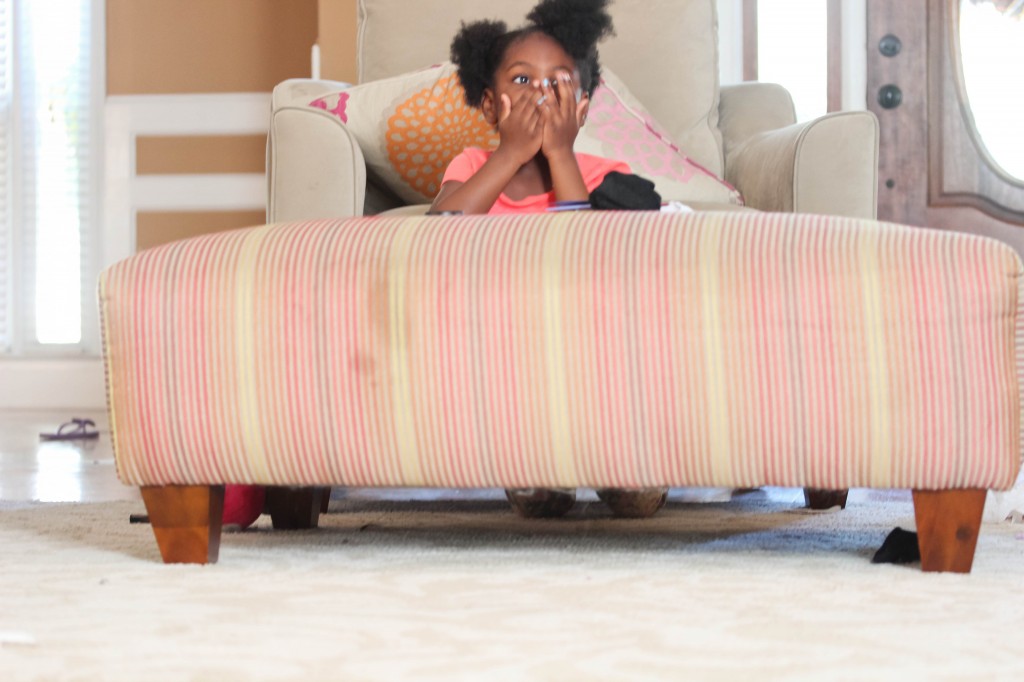 That large stain just appeared about a week ago and on the other side there are threads hanging loose and the top is a mish mash of  dark spots. I have no idea where they came from, but we are in the market for a new ottoman. Something a little more durable where we can select the fabric and surely make sure it has been stain guarded.
Wayfair is currently offering an upholstery deal of 10% off their custom upholstered furniture pieces through October 20,  and ottomans are included. I haven't made up my mind yet if we will be going with any of these ottomans but the idea that we can actually choose the color and fabric allows me to cash in on the peace I made regarding changing out the ottoman and pillows when we purchased the furniture.
While I'm still deciding on the ottoman I did pick up some new sofa pillows from Wayfair that I hoped would be in before this post. I just got a notification yesterday that they have been mailed so I'll show you how they look on the sofa  when I get them next week.
I ordered two of these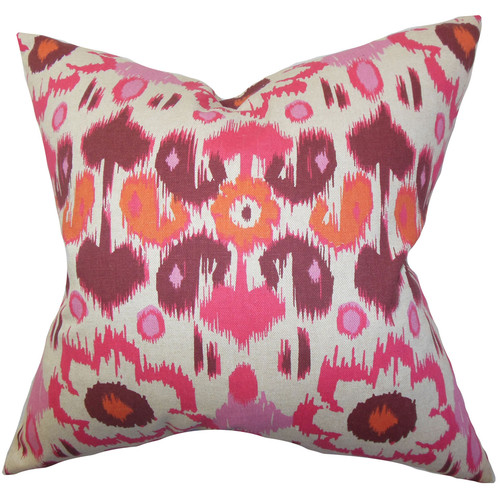 The pillow situation on the sofa now looks like this. I sure hope the patterns mix and play nicely. If they don't I will slowly replace them until I achieve the look I want.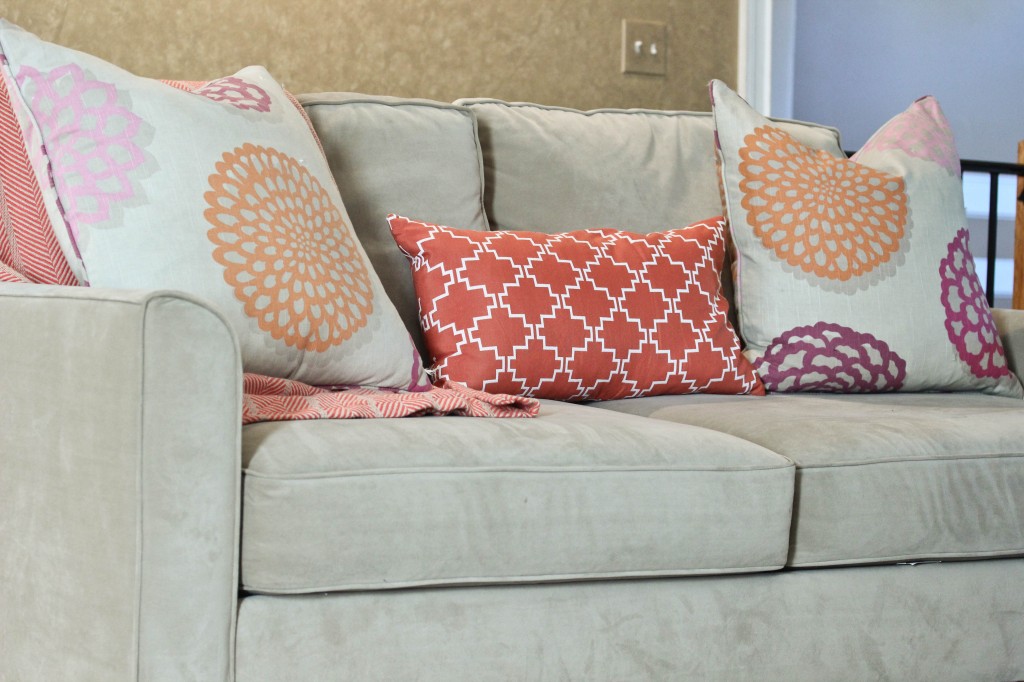 If you are in the market for custom upholstered furniture Wayfair has some great options right now at great prices. We all know how expensive customized furniture can get. The low prices with the  discount makes the options affordable, especially as we are right on the heels of holiday entertaining. If you decide to take the plunge make sure to use the discount code WFCustom10 to receive the discount.