For the past two weeks I have been faithfully tuning into WE's new show House of Curves on Thursday nights at 10p. House of Curves showcases plus size fashion designer Kenyatta Jones and her quest to build a high fashion clothing brand specifically for plus sized women. I will admit if one of my very best friends Kelli Flournoy was not a major part of the show I probably wouldn't watch because for the few episodes that I have watched it just gives me a bad taste in my mouth when it comes to the hostility exchanged between fat/thick girls and skinny girls.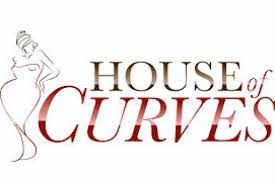 I'm a skinny girl. I always have been, and I was very insecure about my size growing up because being skinny and arse less in the black community can open you up to a ton of criticism and snide comments. In the past seven years I have finally come to embrace my small frame, but I have never done that at the expense of making snide comments to other women who are bigger than me. I just wish other people would be as respectful.
. I personally roll my eyes at such comments as:
"Men like women with curves."
"Girl you need to eat"
"Skinny women are evil"
…and the list goes on and on and on.
I am more than certain girls and women of the thicker persuasion have probably heard equivalents to such foolery and the point I am trying to make is the utterance of such phrases is unnecessary and hurtful. If one is secure in their own size why the need to say such things? After watching the latest episode of House of Curves I am reminded that this world is so far divided and it goes beyond black and white. It is deeply rooted in anything that separates us one from another.
…but who am I. I just hope that after reading this if you are the type of person who is used to saying such things and expecting them to roll off people's backs like water you will start to think before you speak. While it may be a joke to you, you never know how such words are received by others and from experience I will tell you they can be downright hurtful.
Are you guilty? What do you think drives such negative and condescending behaviors toward each other?