This post was sponsored by Fresh From Florida as part of an Influencer Activation for Influence Central, however all opinions expressed are my own.
When it comes to the neighborhood/neighbor lottery, I hit the jackpot. From our neighborhood book club to Bunco, to just hanging out I absolutely love most of my neighbors.
My regular crew is just a phone call/group text away, and we've been known to throw together impromptu potlucks with wings and pizza. Then there are actually times when I act as a proper hostess… bypassing my normal B.Y.O.B. and serving food and drinks.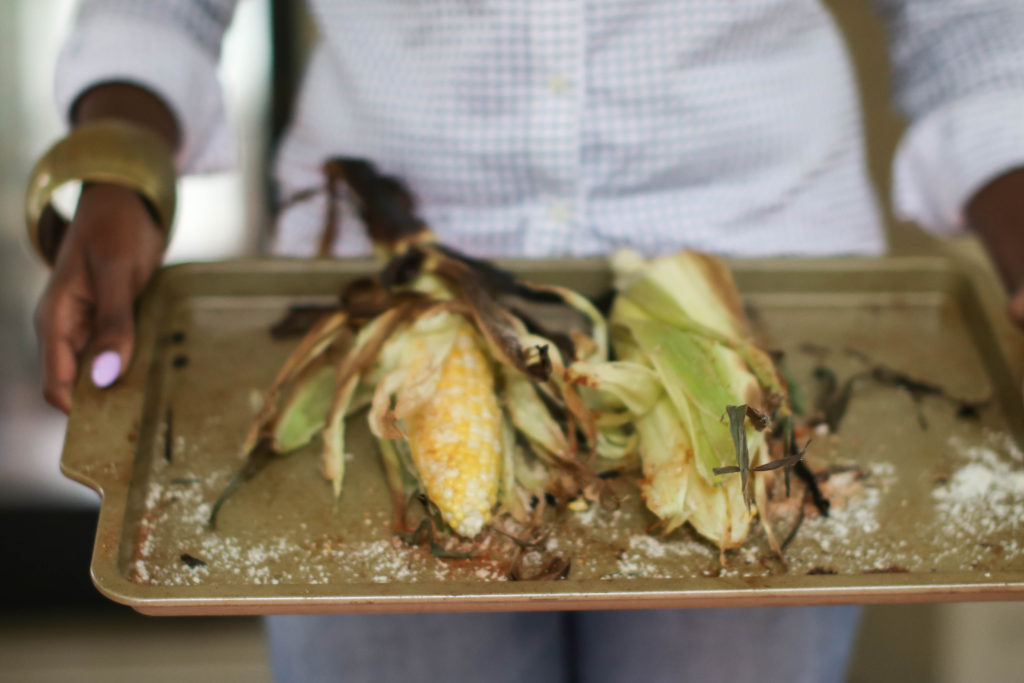 With the porch open for the season, I'm good for calling the homies over for some quick summer finger foods, to include Mexican street corn and watermelon.
I really prefer my corn off the grill, but since it needed scraping which I didn't feel like doing, I kept it simple and oven grilled it. Thankfully Fresh From Florida corn and watermelon are in season so I have time to enjoy a few of my favorite summer treats fresh off the grill. If you've never tried grilled watermelon, please add this delicacy to your bucket list.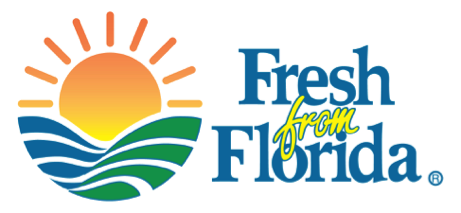 Florida farmers have been working hard to make sure our favorite fruits and produce are available year-round. Be sure to check for the Fresh From Florida label on your favorite food, produce, and seafood in your local grocery store.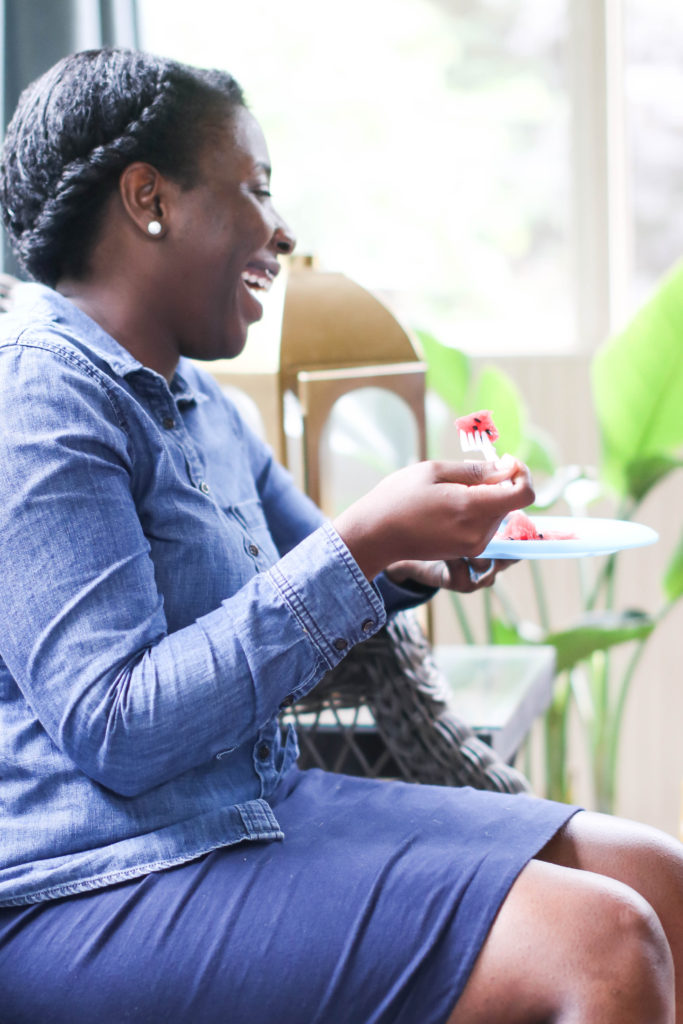 It's always fun when I get to link up with my neighborhood family. Good neighbors feel like a built-in family. The summer is just starting and we have months of sitting out on the porch. I recently purchased new serving dishes, and I'll be trying out some of these Fresh From Florida recipes, especially the Florida Sweet Corn and Ricotta fritters in the coming months. One thing is for sure, we are going to hang out, eat good, and have a great time this summer!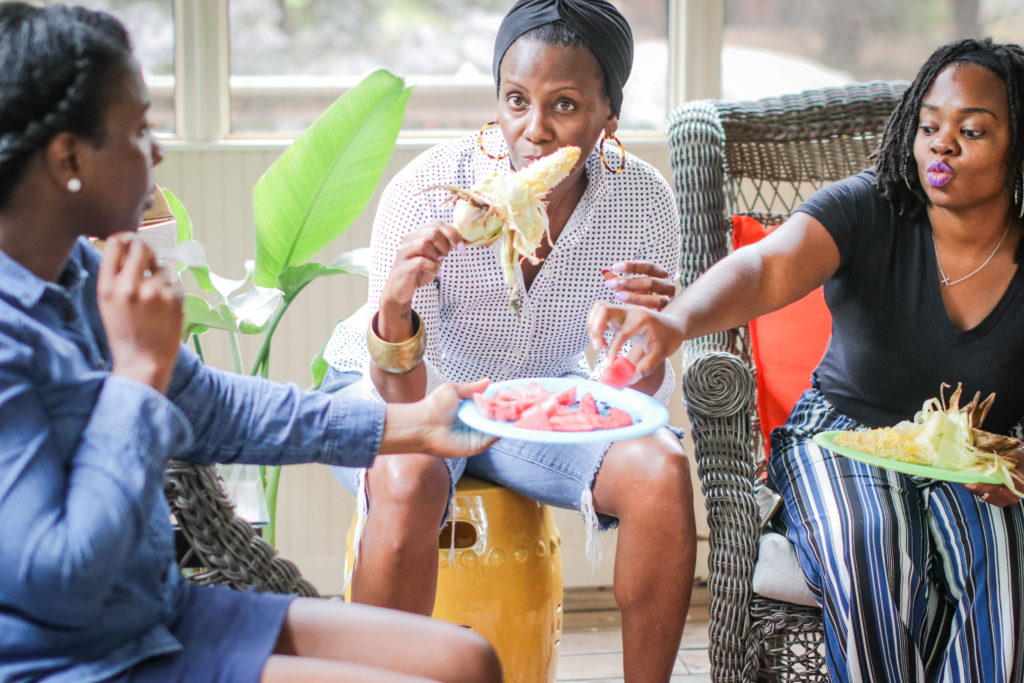 Oven Grilled Mexican Street Corn
4 Ears Corn
1/2 tbsp Butter
Kosher Salt
Fresh Ground Pepper
Paprika
Shuck each ear of corn, making sure to keep the husk on.

Rinse corn well

Rub butter on each ear of corn, and add kosher salt, and ground pepper to taste

Pull husk back over corn, and bake on cookie sheet at 425 for 15-20 minutes

Broil on high for another 3-5 minutes

Remove from oven and rub with butter. Finish by sprinklng parmesan cheese, and paprika on corn.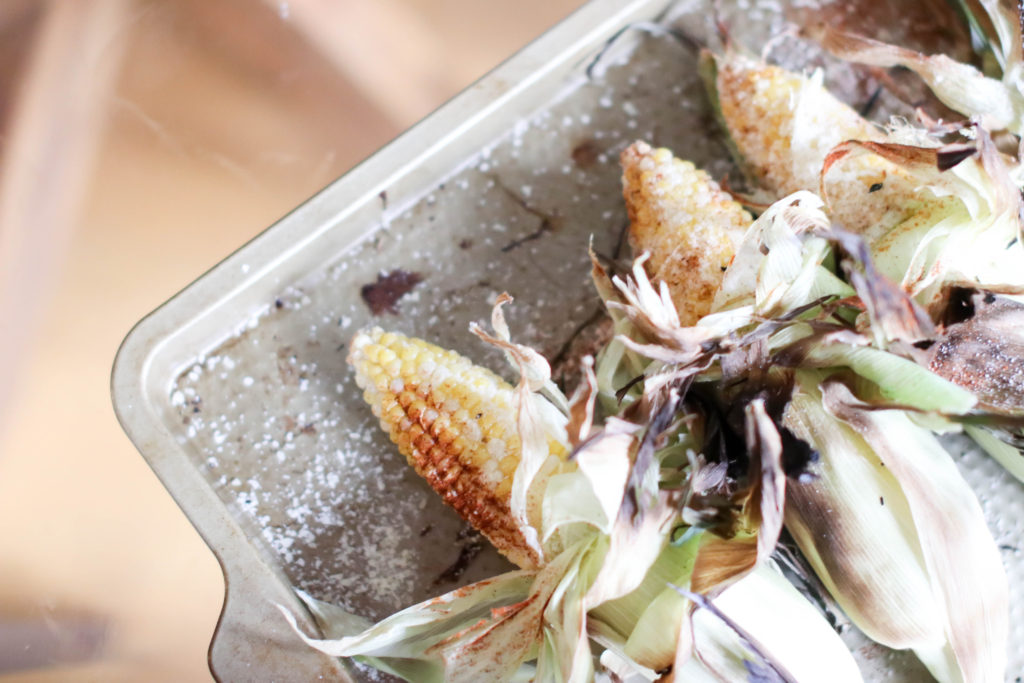 If you need some inspiration for your summer cookouts or just want to eat well this season with friends and family be sure to check out the Fresh From Florida website, Facebook, Twitter, and Instagram!