Life has been pretty intense lately, but underneath all of the foolery there always lies a reason to celebrate. To be among the living for another second, minute, hour, day, year….is a reason to celebrate. I'm a big fan of birthdays for this very reason because when it comes to living nothing is ever promised.
This past weekend my Goddaughter celebrated her first birthday. This litte firecracker was born on July 4th and in true baby fashion she had a great time smashing the cake!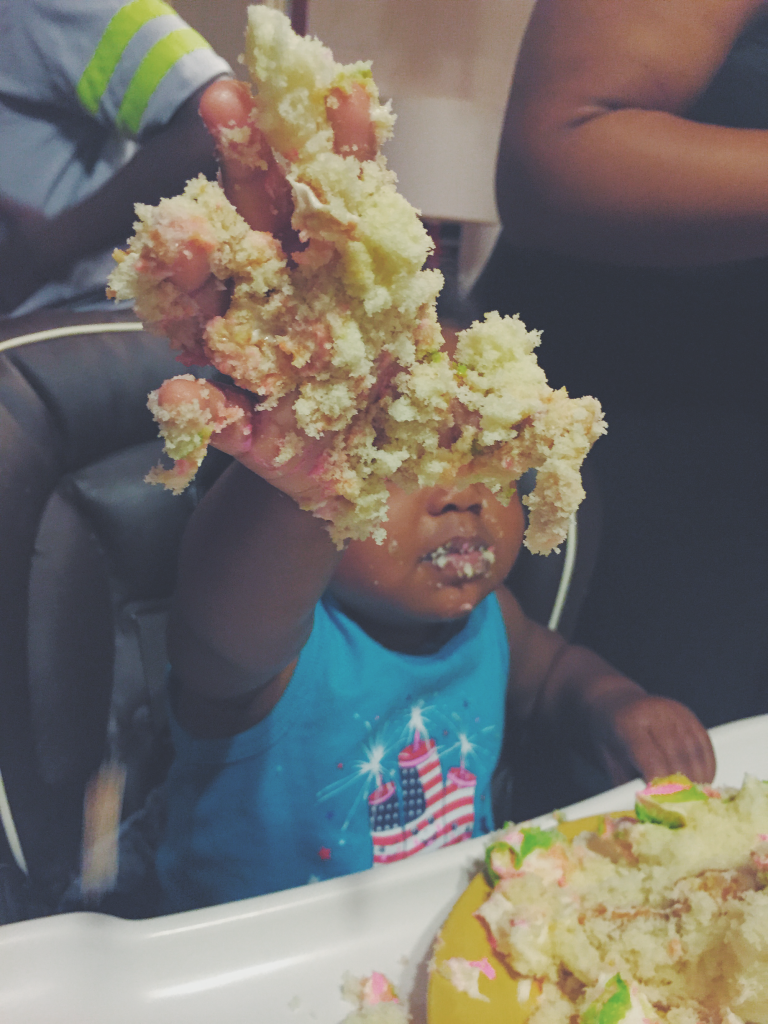 Be sure to go see what LaShawn is celebrating this week!