For me, decorating a home has always been more than just furniture, fabrics, frames and decor items. Nothing thrills the senses more than walking into a home that smells good. I mean nothing.  As I continue working toward making this house a home I was thrilled at the opportunity to work with Renuzit.  I was sent a goodie box full of Renuzit's redesigned cone air fresheners and they are super sleek and modern.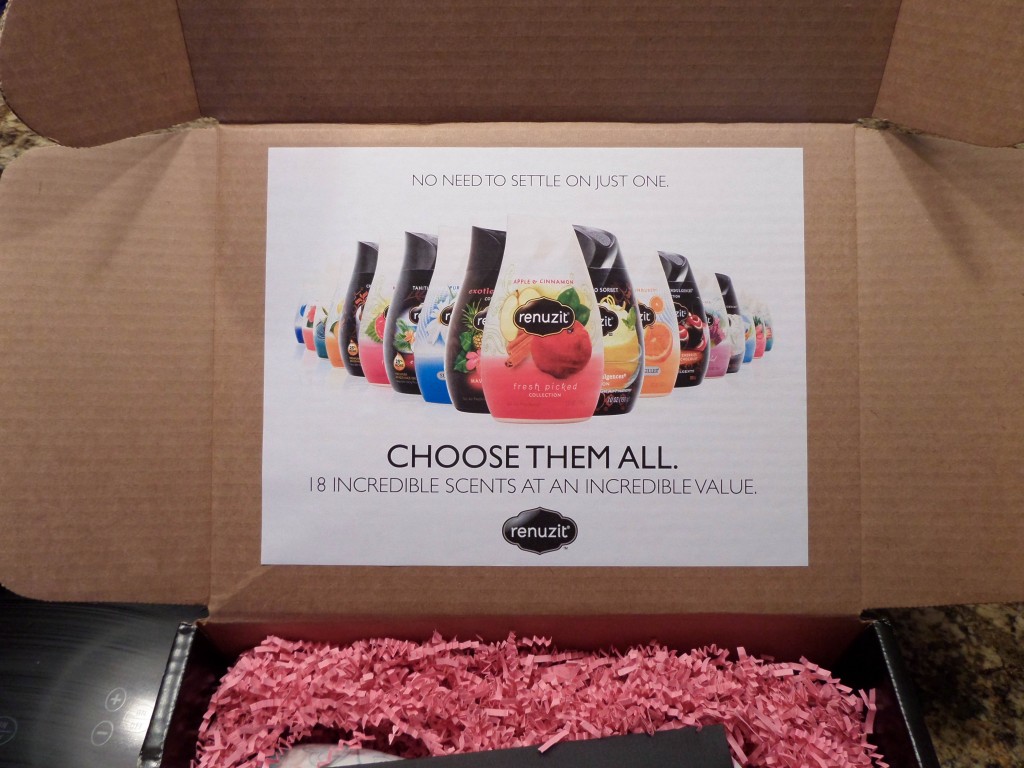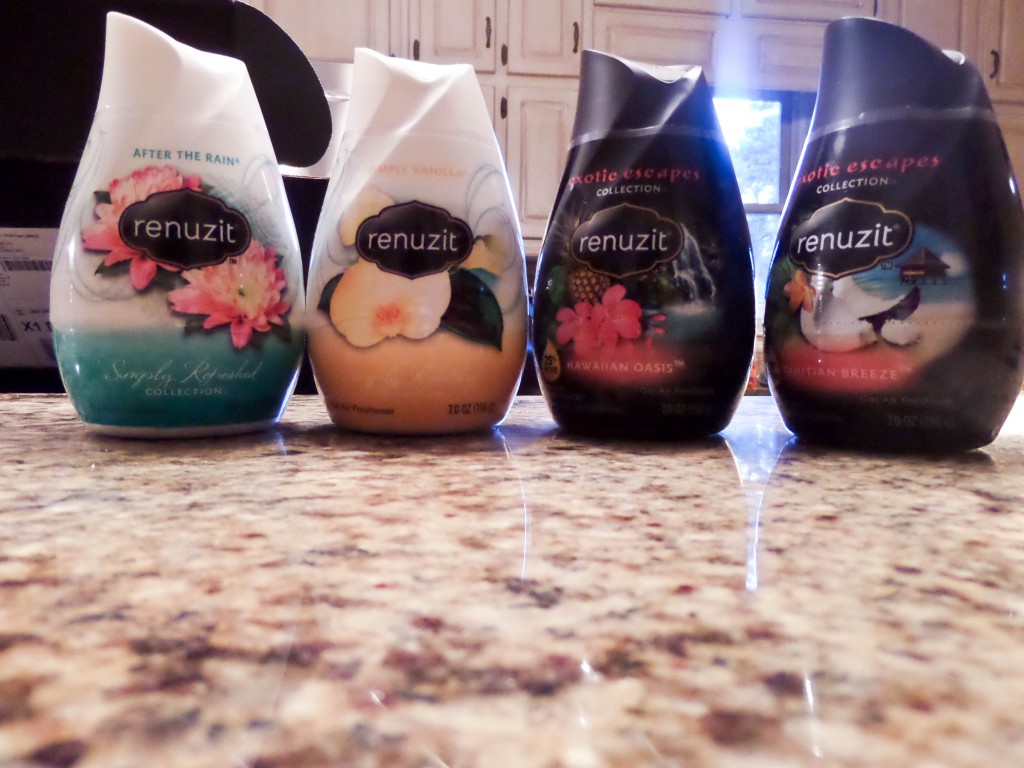 The fragrances that I received in my box smelled so yummy and tropical. Now that Labor Day has passed my mind is officially on fall so  I thought I would get a jump on things and start in with the fall fragrances. I headed out to my neighborhood Walmart and clearly I wasn't the only one with the idea to get a jump start on the seasonal fragrances.  Looks like Simply Vanilla is a hit with the people! You can also find these at your local Target or Kroger.
I decided to go with the only fall centric fragrances that were available and added in the odor killer for good measure.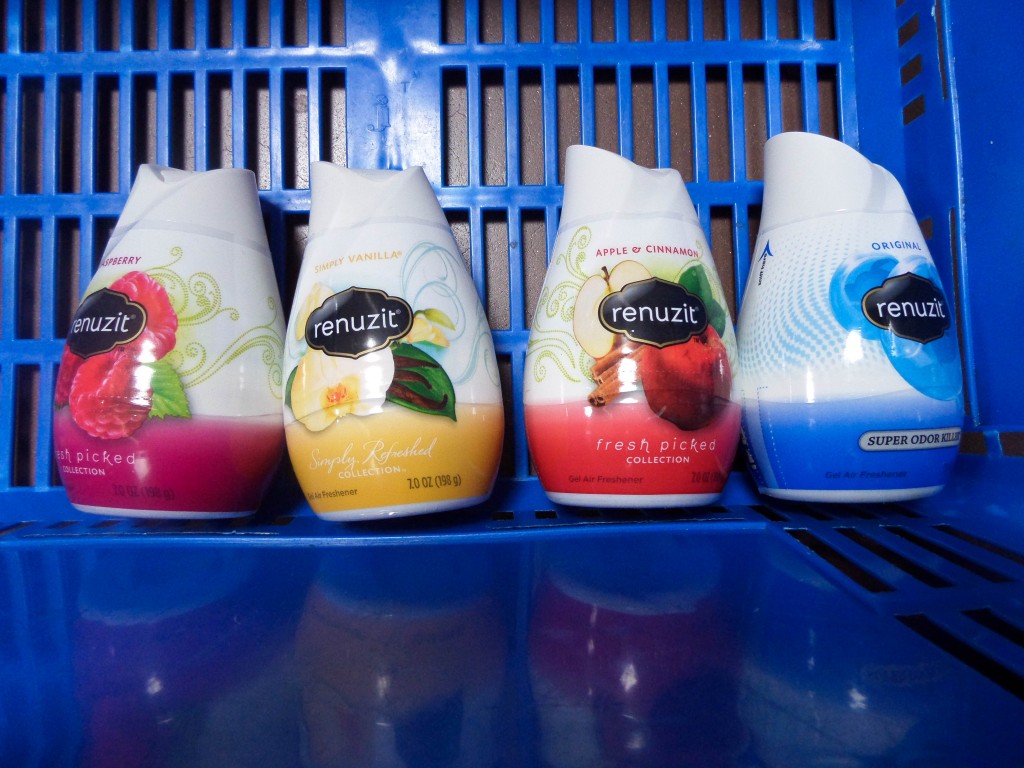 I find that the cones do better when placed in enclosed areas so I put one in my laundry room, the children's rooms and one in each of my bathrooms. Every room gets a different fragrance,  I find when I do this I don't get used to the smell and every time I enter a new room I get a whiff of fragrance.
It smells so yummy in here. A little bit of apple, some spice. Just makes me take a deep whiff when I walk into a room, and maybe I was a little ambitious because now I am waiting for the cool, crisp days of Autumn. I have found the smell to be stronger in the bathrooms and I am contemplating putting one in my car. Did I mention I love spaces that smell good.
Seasonal scent changes add to the decor and feel of the season. We are entering the season of the most delectable smells from apple, to pumpkin to cinnamon and now is the time to start thinking about redecorating your home with scents!
Renuzit's website will keep you in the loop on all of their new product offerings. In addition there is a fun contest  running on their Facebook page called "Scent Gent". Head over to vote for your favorite "gent", and trust me there are a few lookers over there. While getting your vote on take advantage of the downloadable coupons to get a good start on your scent shopping for fall.
Now! I'm giving 5 of you the opportunity to win two $1 off coupons to help with your scent redecorating. One is for you and the other is for you to share….I'll look away if you keep both for yourself.  Super easy to enter. Giveaway will run for one week! Good Luck!