"I participated in a campaign on behalf of Mom Central Consulting for Soundfreaq. I received a Soundfreaq Sound Spot to facilitate my review." ALL opinions are mine. You.Already.Know

I have these moments where I can watch television and then there are times like now when it wouldn't matter if we had 5 or 0 televisions in this house. The general consensus is I am a music girl. Music has always been a big part of my life. I had an aunt who went to sleep with the "Quiet Storm" playing all night long on the radio, so in my sleep I heard music. Saturday morning when I heard my mother crank up the radio or turn on Soul Train I knew it was time to get up and clean up!
I normally just put on my headphones and listen to Rhapsody or iTunes and clean or do whatever I'm doing, but now I don't have to because I was sent two Soundfreaq Sound Spots to review and I know this is going to sound corny but they are "freaqing" awesome! Initially I was all like why didn't they send me two of the same color but reviewers can't be choosy and when I heard how well the bass sounded I was sold.
So Soundfreaq speakers are totally wireless and operate off of Bluetooth technology so I can just sync it to my phone with the push of one button and my rhapsody is playing through the speakers. To do you one better when they are connected by a wire (that came in the box) One will pay the highs and the other will play the lows so that you get the full range of the music. I'm not sure at this point if there is a way to have one speaker in one room and the other in a different room without being connected I haven't figure out how to do that yet but if you can that would be just another awesome feature.
I loved the aesthetics of the speakers. They are streamlined and elegant and come in a variety of finishes and colors that can easily complement the decor in your home without sticking out. I usually spend a lot of time in the kitchen so I love that the wood grain feel to this one complements the color of my cabinets and countertops. During Thanksgiving I even had a few people ask where the music was coming from.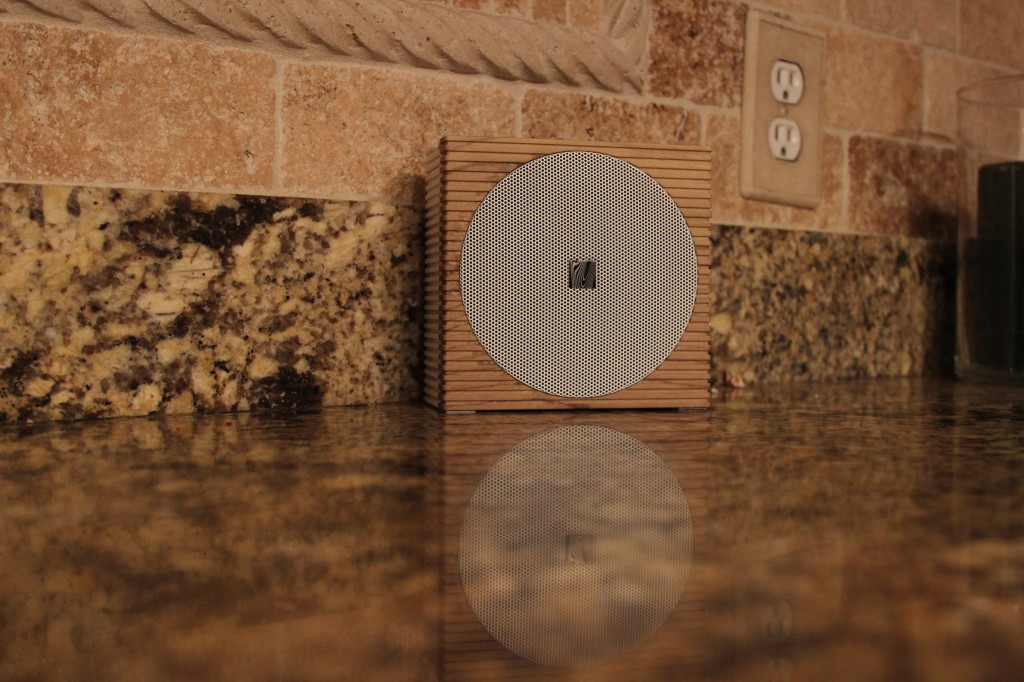 Here are a few additional notable mentions about the Sound Spot:
Allows the streaming of music and apps
Comes with a built in rechargeable battery that lasts up to 7 hours
Keep your phone charged via Sound Spot's USB power port
On-board touch buttons that control play, pause and skip. Also allows you to control from your phone
Loud and powerful sound in a small package
Mashable Choice for 2013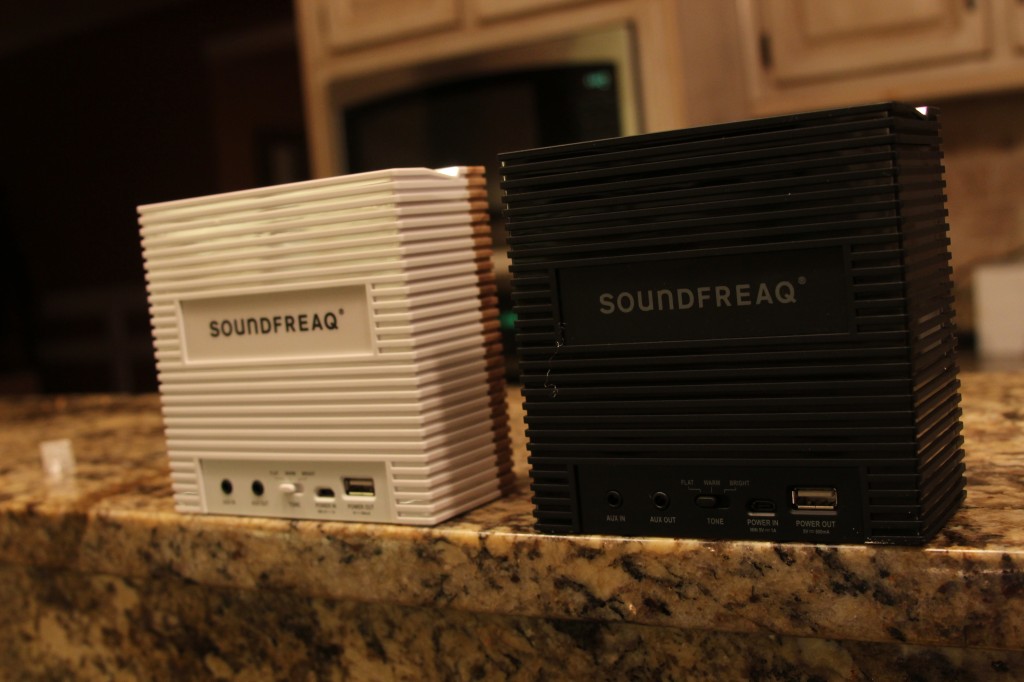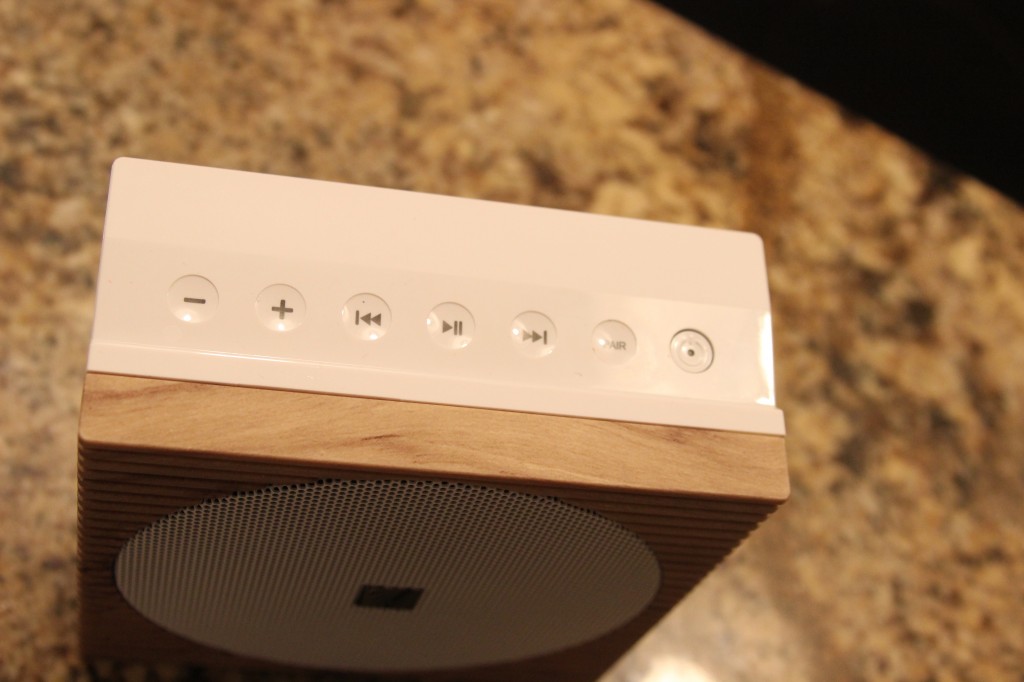 I love when I get to review products that I am really fond of. Please trust me these Soundfreaq Sound Spots are the business and would truly make a great gift for the music lover in your life or just a great addition to your home. They are portable, and have great sound quality. Did I mention the bass? Y'all know I love a good hood beat so bass is important to me, but I will note the highs sound just as well for those of you who like more respectable genres of music.
Do you currently have a sound system at home or portable speakers? Are you a music lover? What kind of music tickles your fancy?