If left to their own vices, hairbows, makeup, earrings, and any other small pieces of our daily lives can, and will takeover our spaces if not corralled.
Any product that is small but mighty in number, I know from experience if  I don't create a dedicated space for them they have a tendency to take over and create a cluttered mess.
Please see exhibit Hair Accessory Drawer. It's easy to just throw things into a drawer knowing that they won't be seen. The issue comes when you need to quickly put your hands on something and find yourself sifting through a bunch of junk.
Taking a few minutes to organize your drawers will save you a lot of time in the long run. To be successful you really need to take inventory of what you need, and what you don't. Once you are left with the necessities, you can better evaluate storage solutions that will work best for your home and your budget.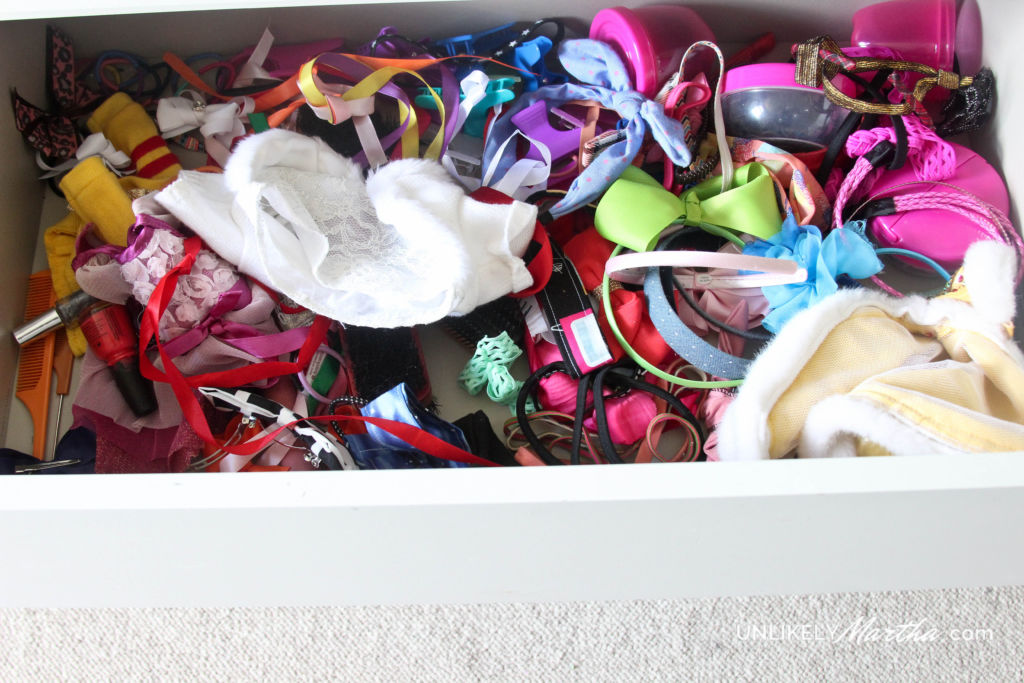 This was my daughter's hair drawer. I had the extra space and it worked well until it didn't. While I knew where everything was, untangling hairbows and ribbons was not the move every time I needed something.
I spent about $6 at Dollar Tree for a few bins to make some sense of the madness. The smaller baskets were 3 for $1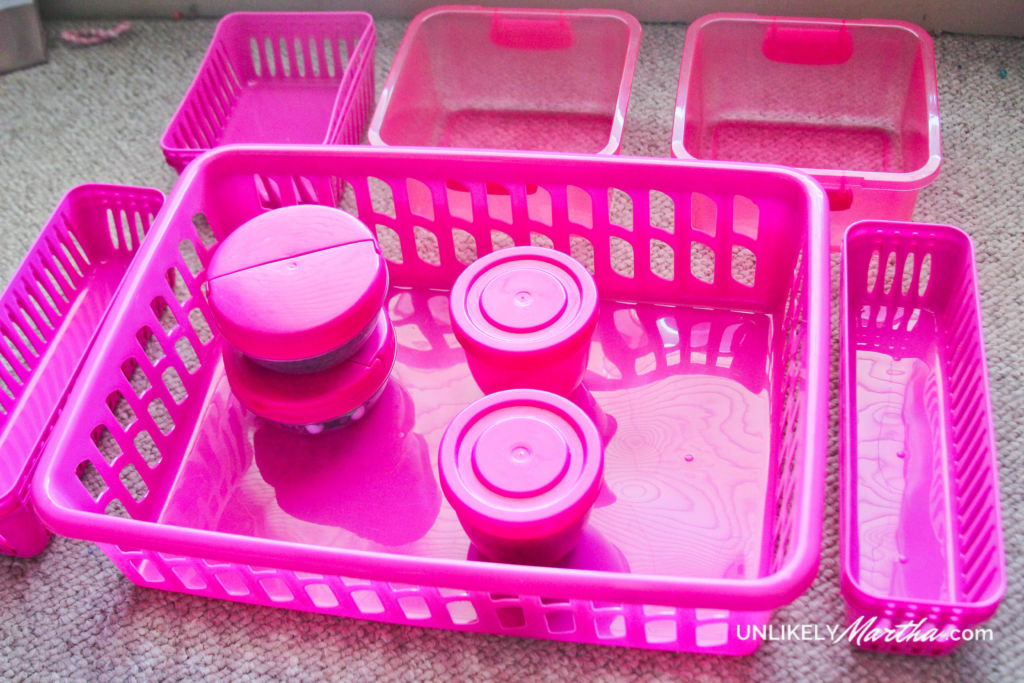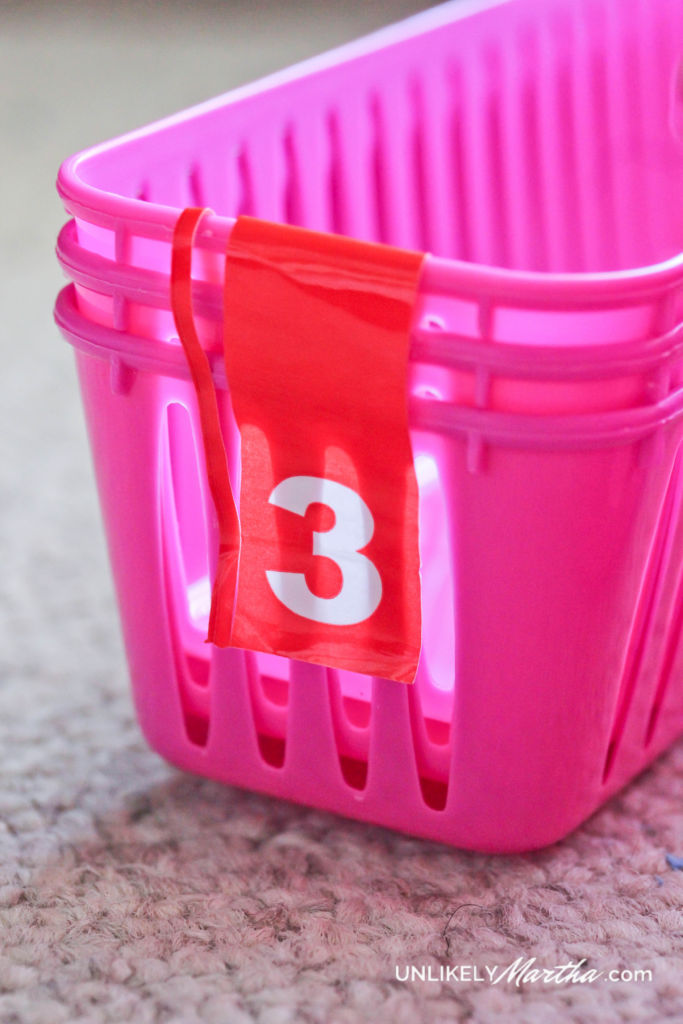 I corralled a few of the smaller baskets into the larger one. I did this so that on wash day if I need a variety of hair accessories to style her hair I can grab the large basket and have everything I need in one place. Here are my top 7 hair essentials that I grab from Dollar Tree, some of which are stored in these baskets.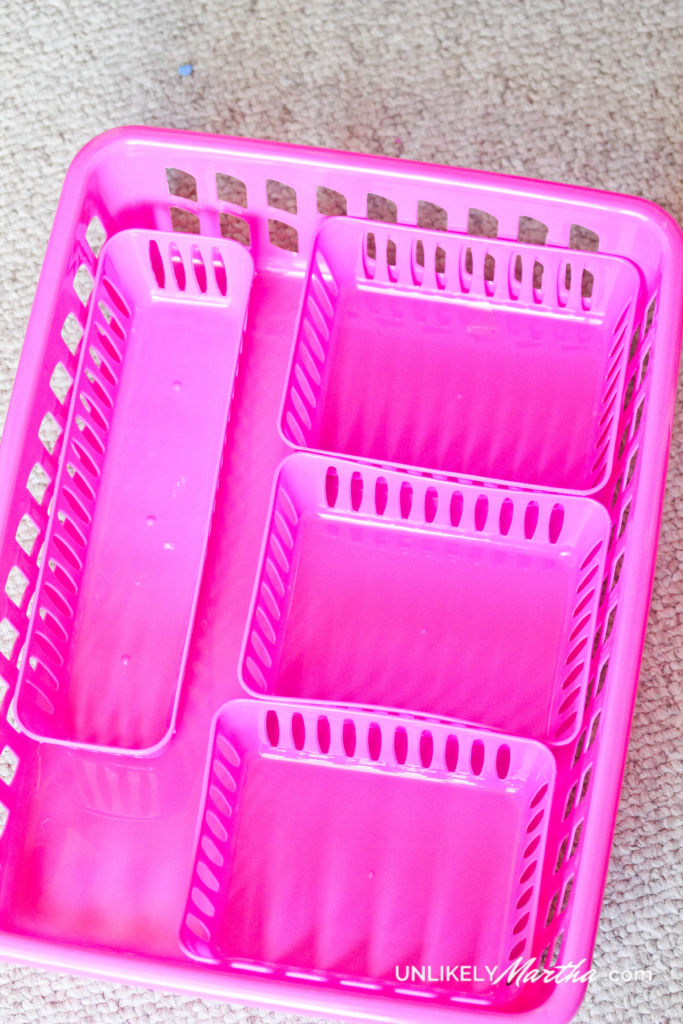 The smaller circle bins house small black rubberbands, beads, bobby pins, knockers and ribbons.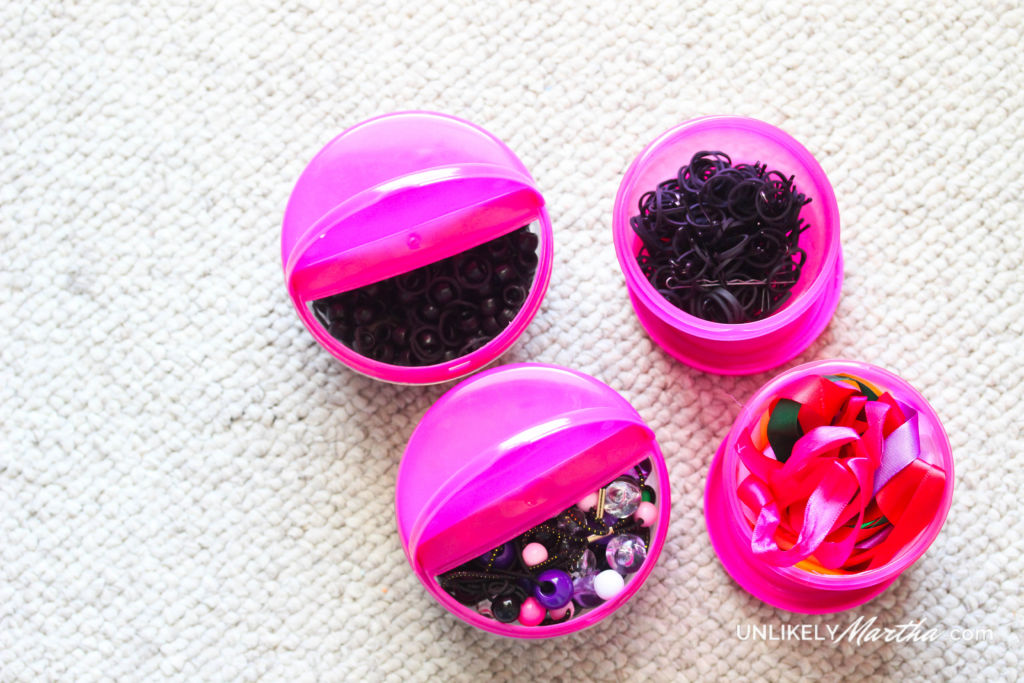 I used the other larger square bins to hold hair clips and rollers.
Each basket is dedicated to a certain hair accessory to include, rubberbands for holding ponytails, clip blows, elastic hairbands and headbands. I use a variety of brushes and combs on her hair. The long skinny bins were perfect for holding those items.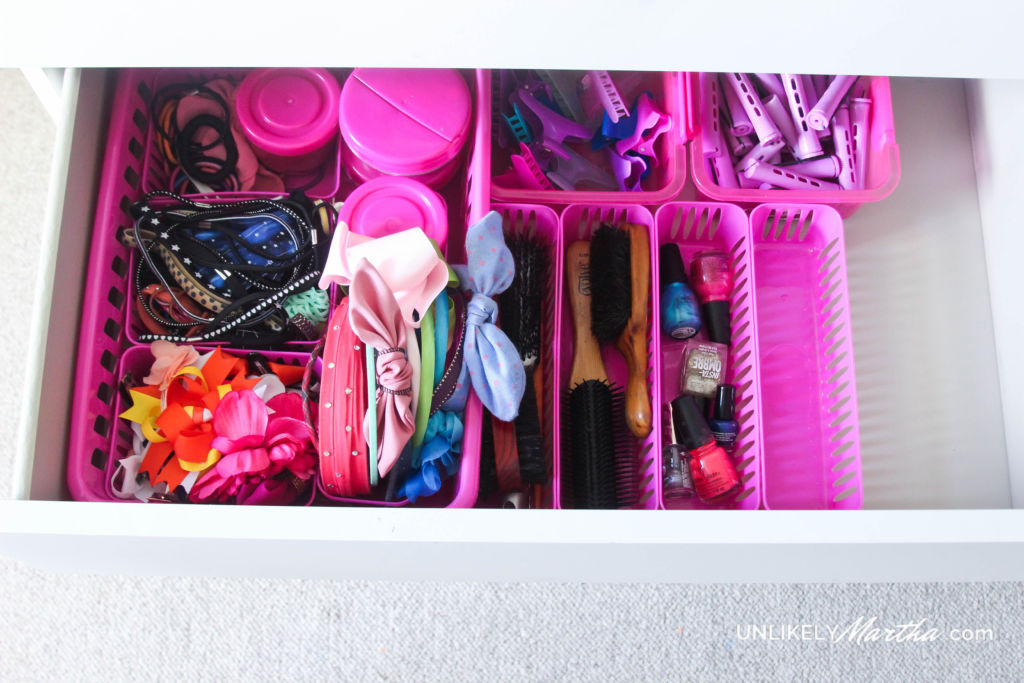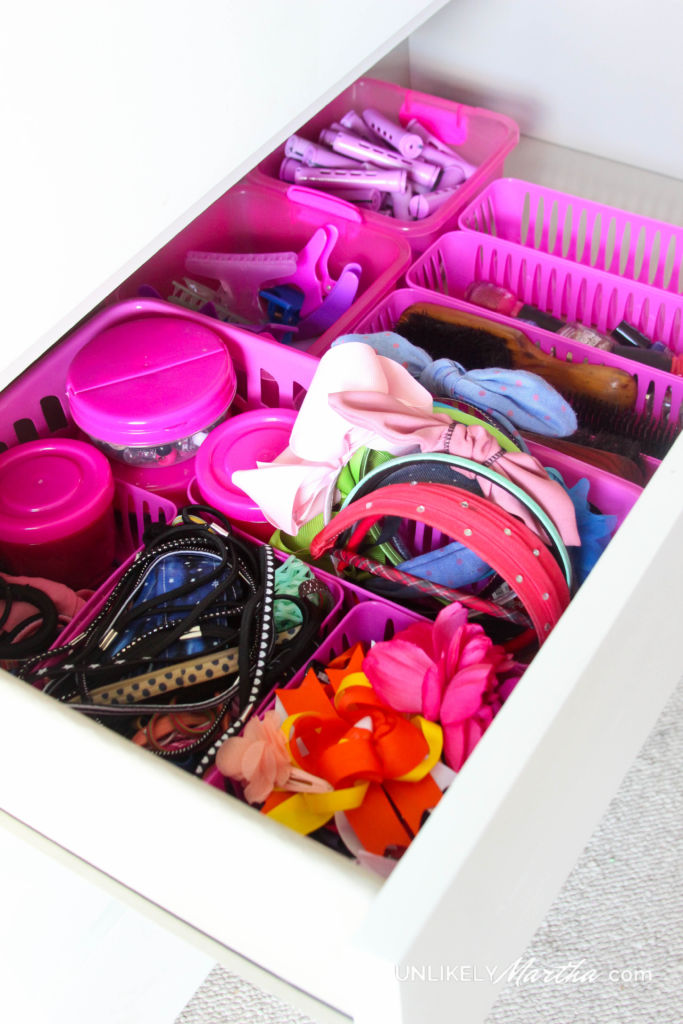 There are so many things and areas you can organize with a similar setup. When organizing spaces that are not seen don't be too concerned with making sure the containers are decorative. Save your money for areas that will be seen like your linen closet or pantry.
I hope this helps you see how you can use cost effective containers to create a little order in your home.
Save
Save
Save
Save
Save