Sugar and Spice, and Monograms and Hairbows is what the little girl that lives in my house is made of.
My love of little girl hair accessories borderlines on obsession. So much so that the nice lady at Dollar Tree will occasionally tuck a few away for me, she knows I'll be by sometime every Sunday to see what the truck brought in.
I know.
Any product that is small but mighty in number, I know from experience if  I don't create a dedicated space for these  items they have a tendency to take over and create a cluttered mess.
Please see exhibit Hair Accessory Drawer.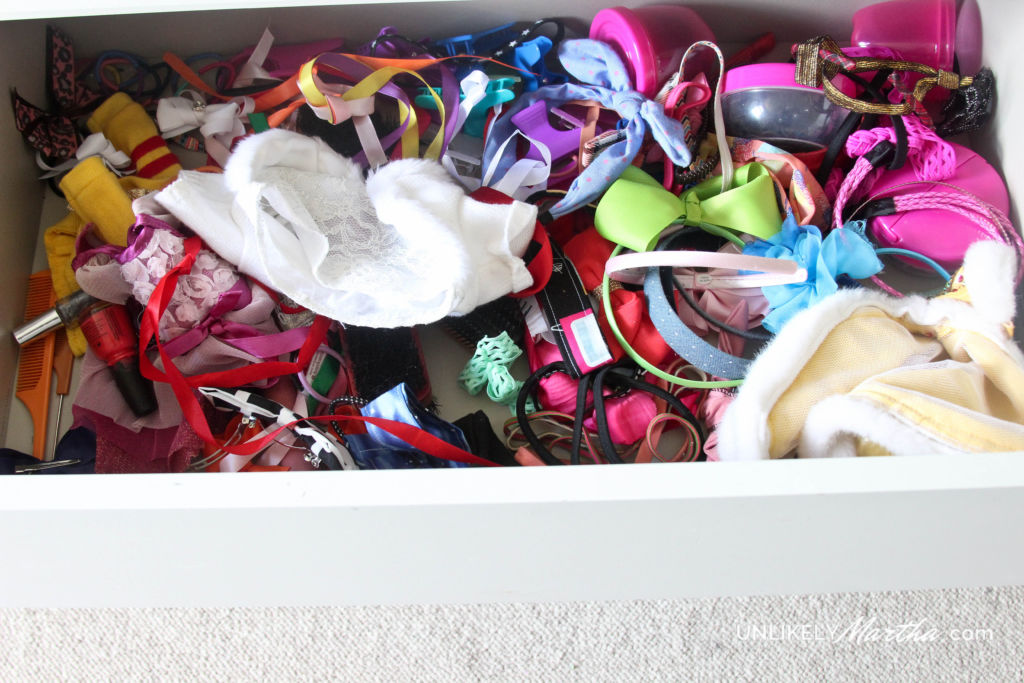 Ribbons, rubberbands, headbands, hairbands, bobby pins, doll clothes.  This drawer was doing the most.
I spent about $6 at Dollar Tree for a few bins to make some sense of the madness. The smaller baskets were 3 for $1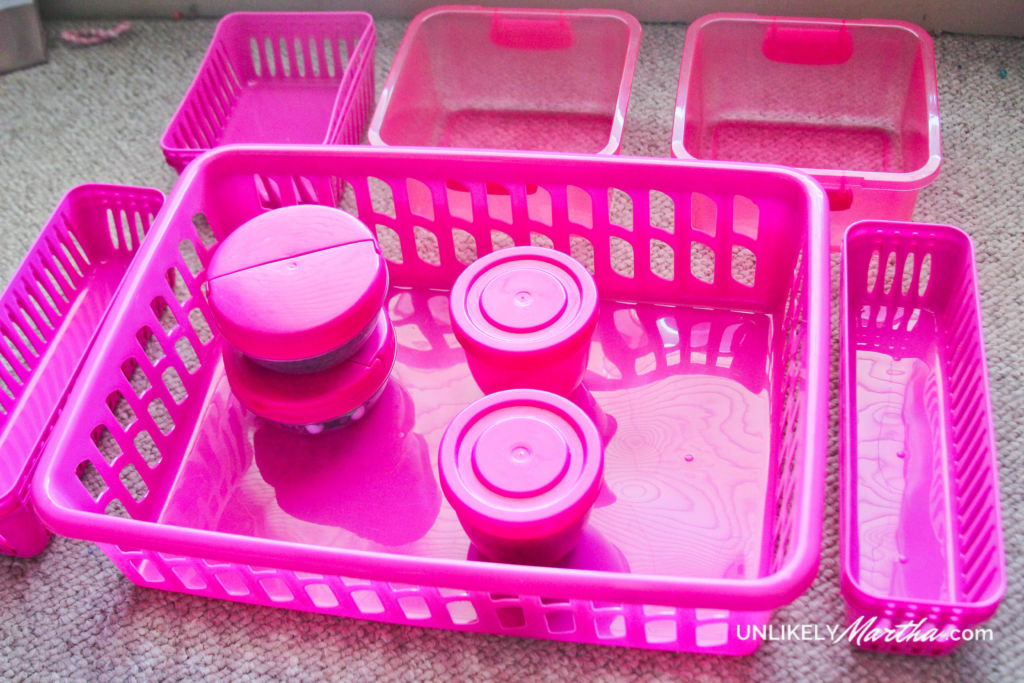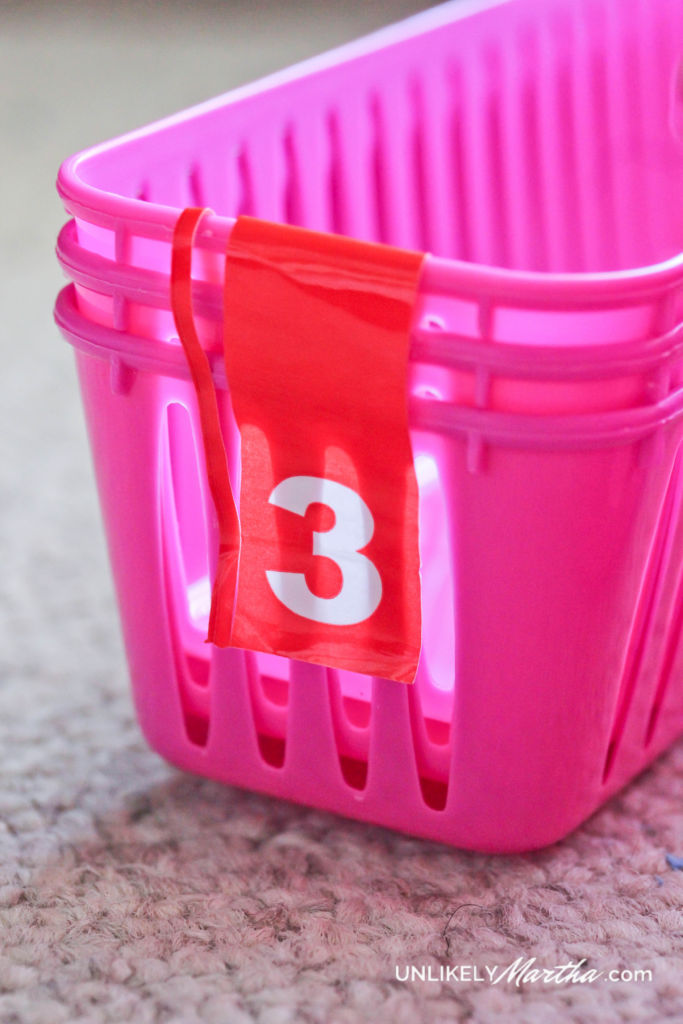 I corralled a few of the smaller baskets into the larger one. I did this so that on wash day if I need a variety of hair accessories to style her hair I can grab the large basket and have everything I need in one place. Here are my top 7 hair essentials that I grab from Dollar Tree, some of which are stored in these baskets.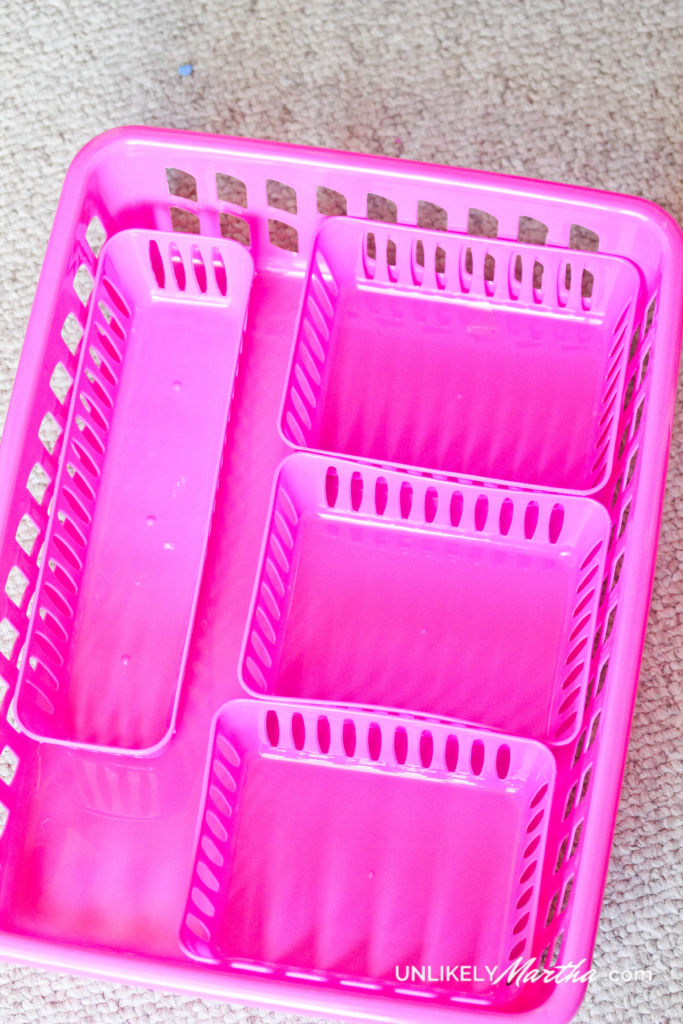 The smaller circle bins house small black rubberbands, beads, bobby pins, knockers and ribbons.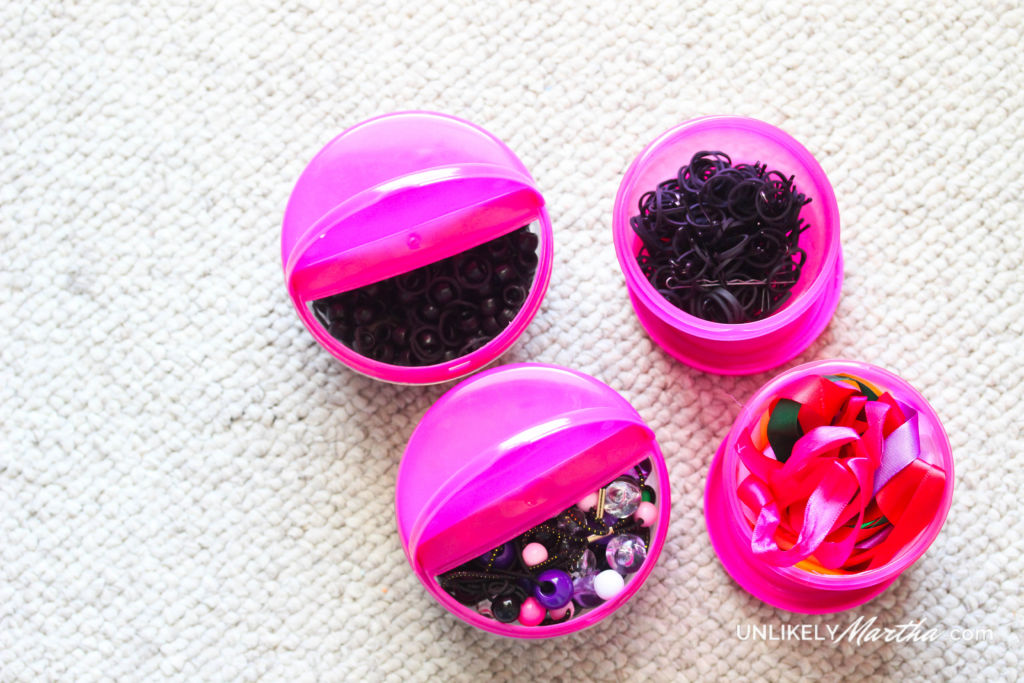 I used the other larger square bins to hold hair clips and rollers.
Each basket is dedicated to a certain hair accessory to include, rubberbands for holding ponytails, clip blows, elastic hairbands and headbands. I use a variety of brushes and combs on her hair. The long skinny bins were perfect for holding those items.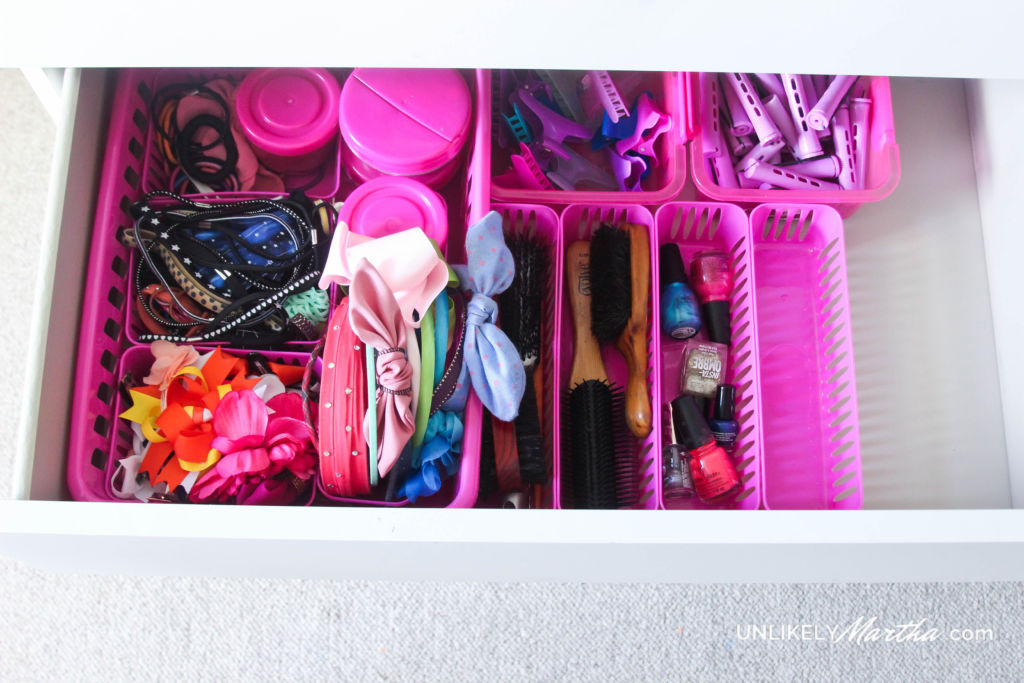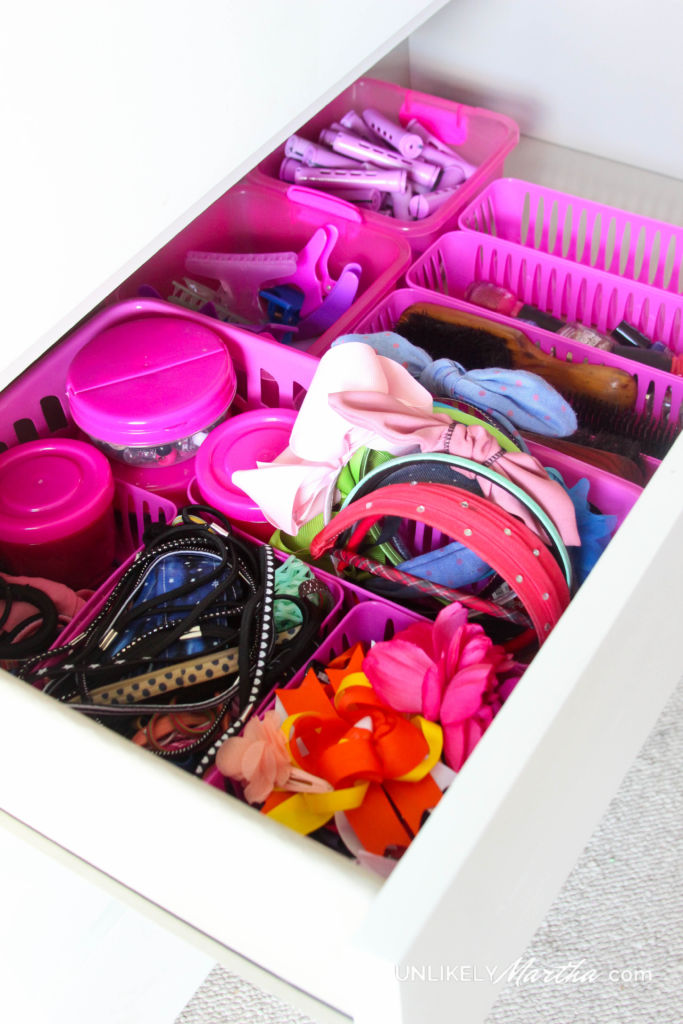 There are so many things and areas you can organize with a similar setup. When organizing spaces that are not seen don't be too concerned with making sure the containers are decorative. Save your money for areas that will be seen like your linen closet or pantry.
How do you organize your  or your child's hair accessories?
Save
Save
Save
Save
Save