I have 458,638 cabinets in my kitchen…well not really but close. I am ashamed but not really to be truthful with you and tell you that all of them are a H.A.M. All of them.
My pantry makeover kicked off operation kitchen organization and I am proud to report that nearly 2 months later the space is still very much neat and tidy. Ask anyone who has not bothered to put the bread back in it's labeled basket about me. They'll tell you I've become quite anal about that space. It is now time to move onto the other cabinets.Next up was my spice cabinet. I have a pull out drawer on the island that was made for spices but it just seemed more natural for me not to have to bend down to get my spices but rather reach across from the stove for those spices that I use the most.
I purchase fresh spices from the Farmers Market, they come in plastic containers. I used a funnel and spice jars from IKEA to give all of them a tidy home. To elevate them I used a foam flower arrangement block from Dollar Tree(I'm sure it has a proper name but my description will do for today). I labeled them all with my Epson label printer, the labels are water resistant and able to be wiped down.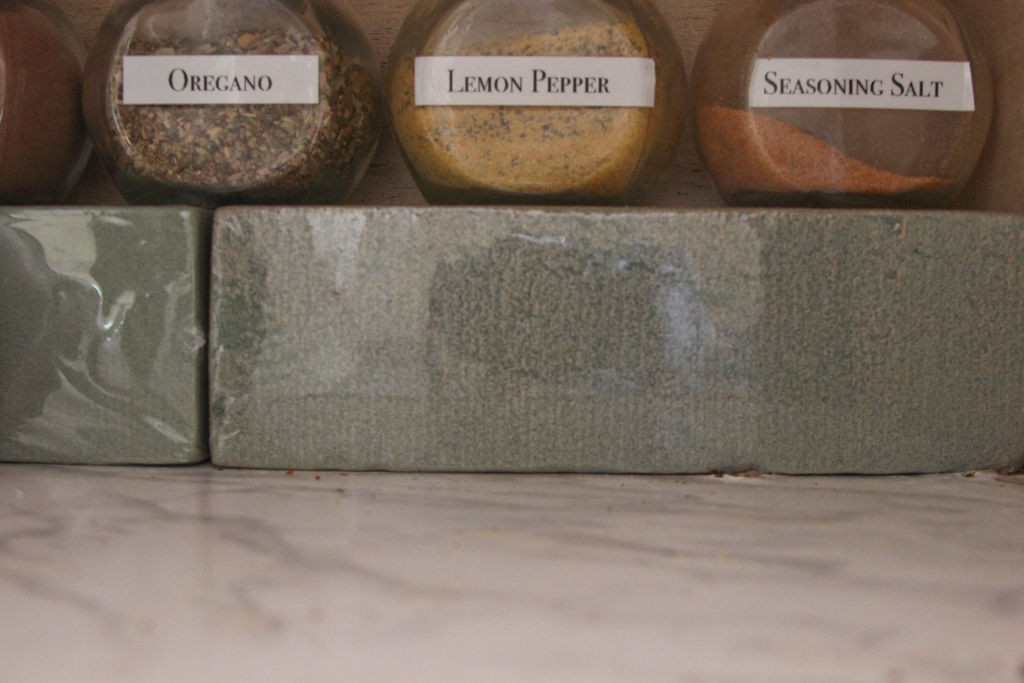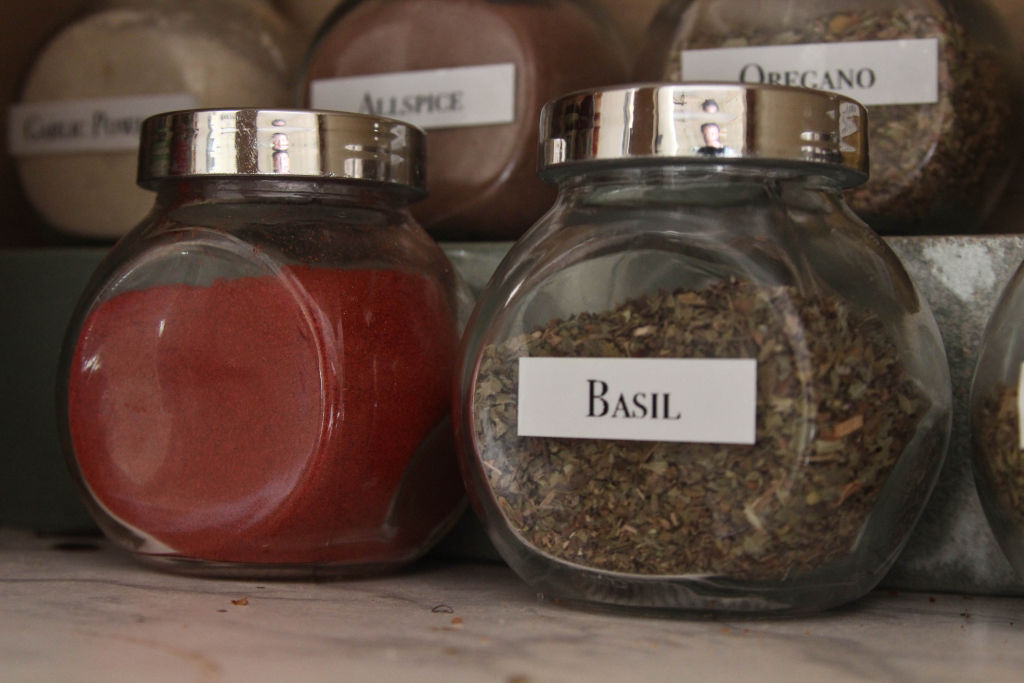 I corralled all of my vinegars and sauces into 2 DIY lazy Susans for easy access. I do plan to spray paint them gold.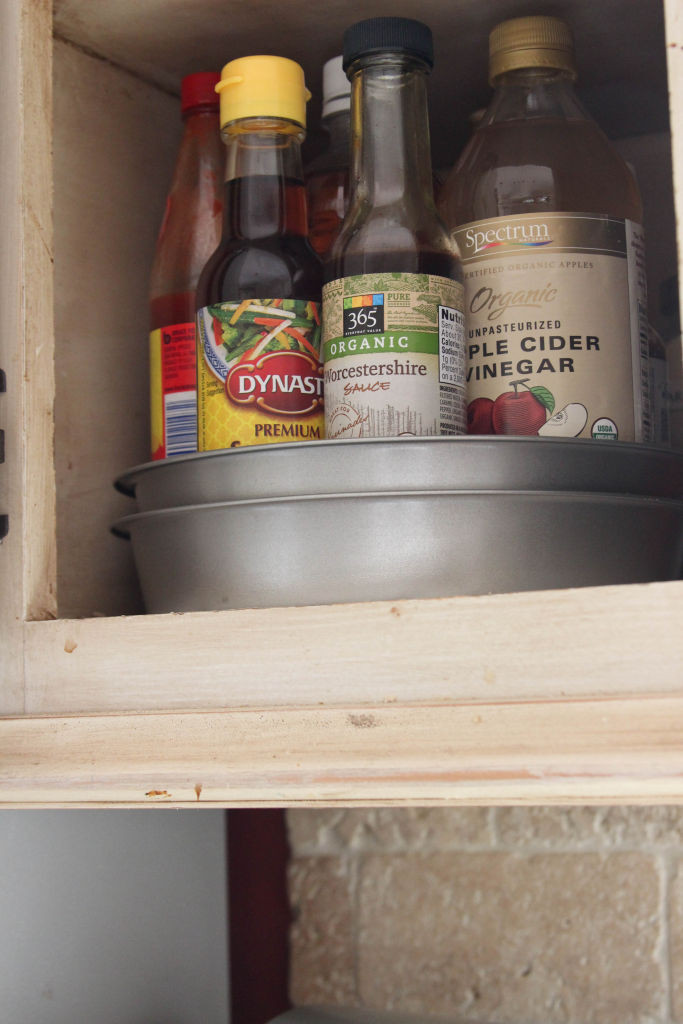 Here is my final result