I have frequently received questions regarding the hair care regimen I use for my daughter's hair. I shall disclose that I am so far from being any type of expert when it comes to doing hair of any type but what I do know is life will force us to become some what efficient in the things that must be done….won't it?
It has definitely taken me some time to perfect a regimen that works and minimizes meltdowns of epic proportions on wash day. If one thing I say in this post can help you from curling up in the fetal position at the thought of washing your child's hair,  my monthly hosting fee to Go Daddy has not gone in vain….
My daughter has extremely dry and tangled hair and she is fearful of water falling in her eyes so I find it easier to lay her on the counter and wash her hair in the kitchen sink rather than in the tub.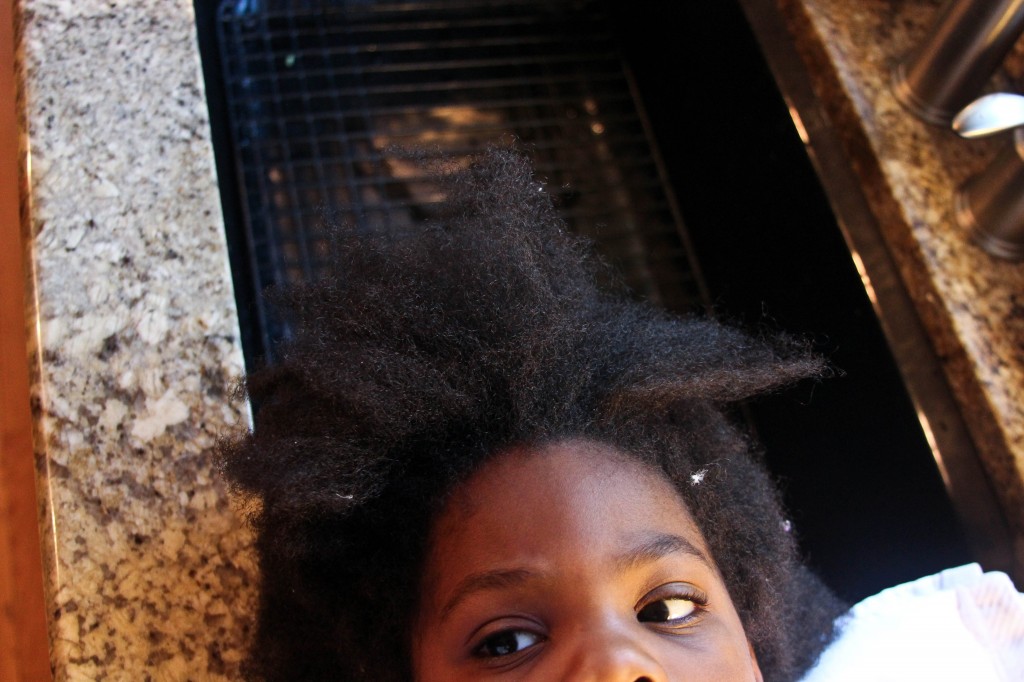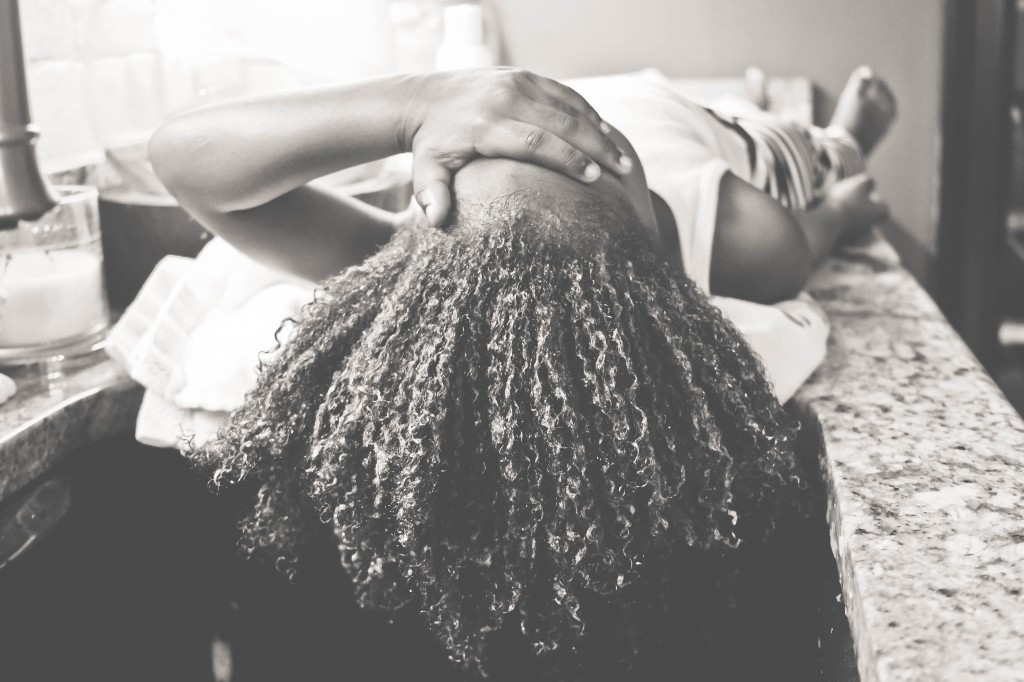 I wash her hair in sections and gently finger detangle each section as I work the shampoo and conditioner through it. Key word…GENTLY. When I have completed one section I twist it and move on to the next, keeping it detangled while working on the others.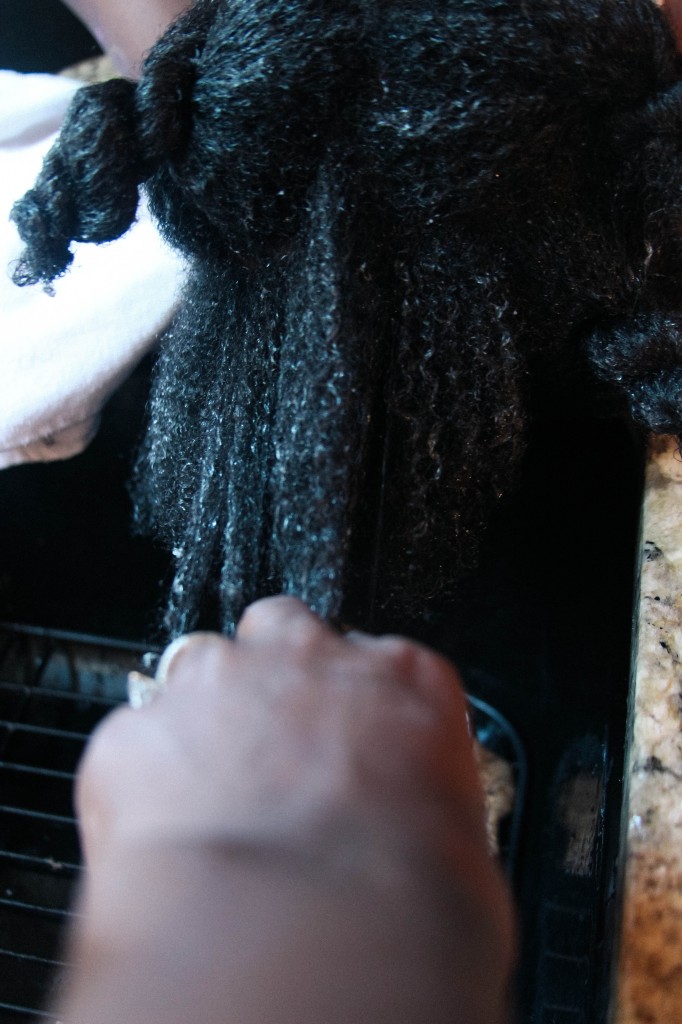 I am currently washing and conditioning her hair with Curls Unleashed. I was only washing her hair with conditioner ie. co-washing it until I found this shampoo. It doesn't dry her hair as much as other shampoos. I still only use it once a month to get the build up off. The other times I just use the conditioner and a bit of coconut oil.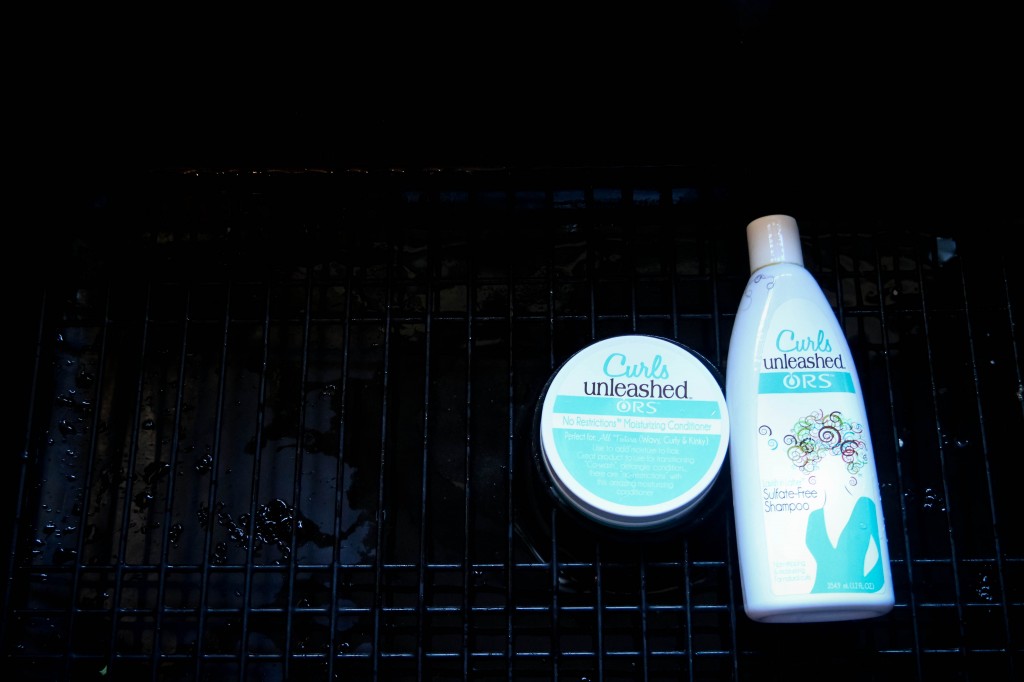 After (sometimes) shampooing and conditioning her hair, I gently comb through random sections with a wide toothed comb detangling from the ends and moving up. Again, when I'm done I twist the sections to keep them detangled until I am ready to style.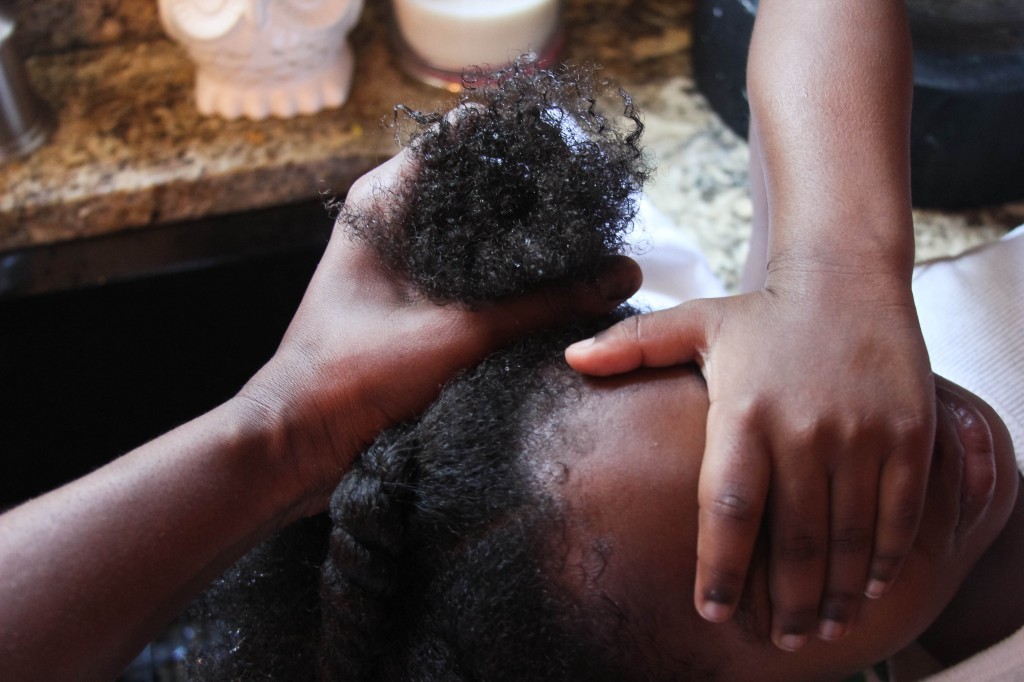 See this face. At one point it would be riddled with tears at the end of the process but I have found the key to a successful wash day is to detangle the entire time, not just waiting until the end. Believe it or not through each step the detangling is still needed, which is why I find it extremley important to minimize damage and maximize sanity by doing it as you go along.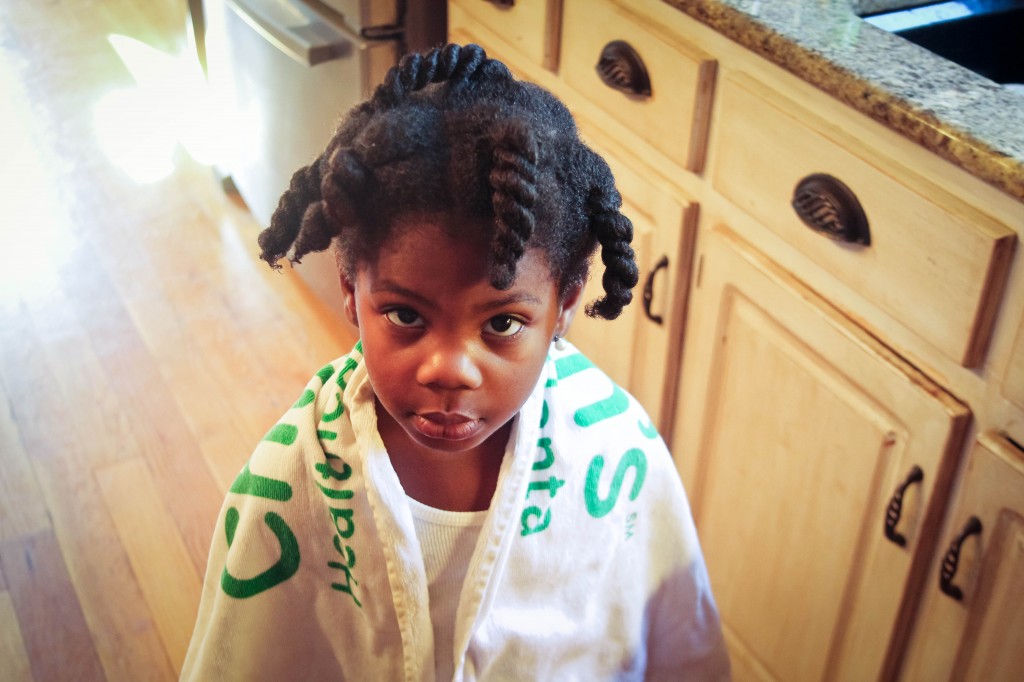 Do you have any additional tips to add? Does the thought of washing your child's hair make you want to cry? How often do you wash your child's hair? What products are you using?