Date nights are so necessary yet so elusive…for us at least. As much as we need to take the time to reconnect and enjoy one another without the kids, sometimes all of the pieces like a babysitter and something fun and cost effective doesn't  always line up. To be completely honest, at times all of the cards line up but I'm just so tired that the idea of getting dressed up and leaving the house leaves me feeling like date night isn't all that important…I know.
My husband and I vowed that in the new year at least once a month we would put our technology down and give one another our undivided attention for at least one evening a month. Here are 5 date night in ideas for those nights when the babysitter dips out on you or you just want to cuddle at home.
Spin the bottle: Make it as naughty or nice as you prefer.
Paint a Canvas:  Work together to create something for your master bedroom or create separate masterpieces.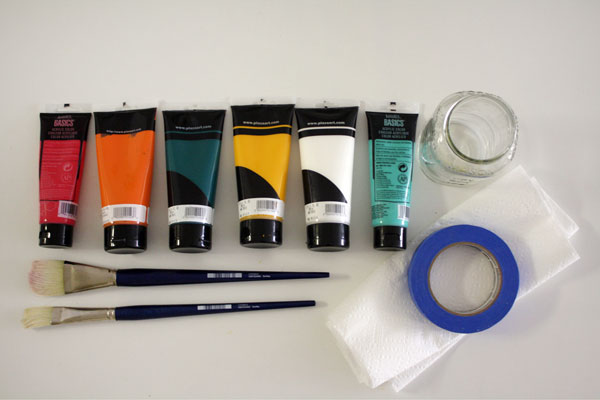 Backyard Picnic: A few citronella candles and a nice grilled dinner on a mild evening is perfect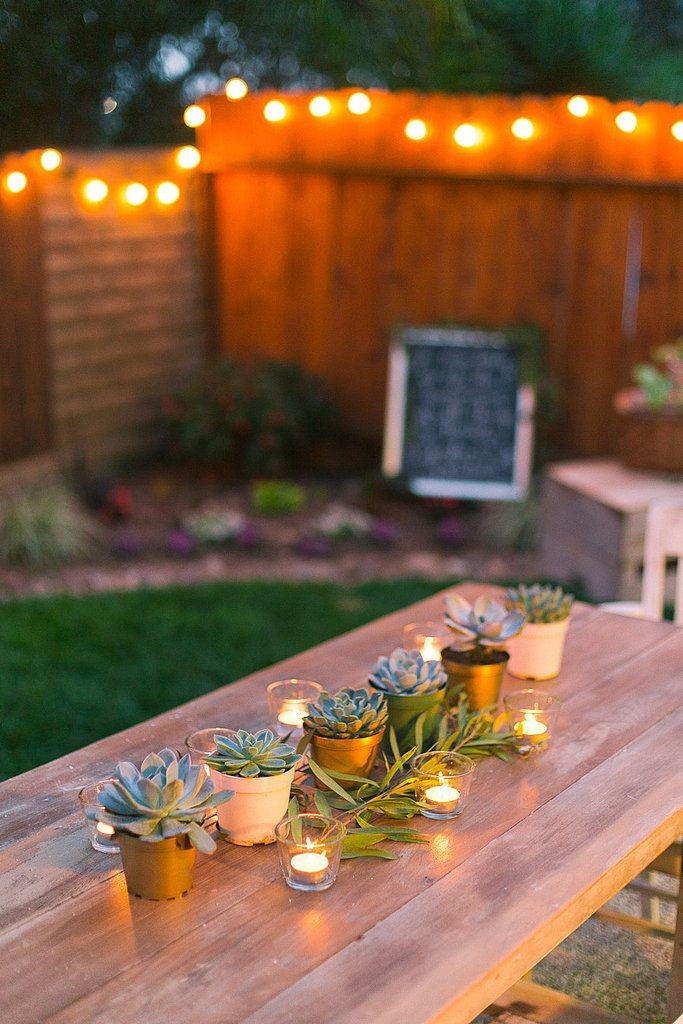 Take a Walk: A nice evening walk ensures that you won't be distracted. Walking and talking sounds totally romantic to me.
Watch a TV Show Together: Set a standing date for a show you both enjoy. My husband and I both like the show Shameless, we DVR it and watch at 11 on Sunday evenings.
Every month I will be linking up with four other extraordinary blogging Mamas and collectively we shall be known as the "Fabulous Five" for a top 5 round up surrounding a monthly theme. This month was Valentine themed.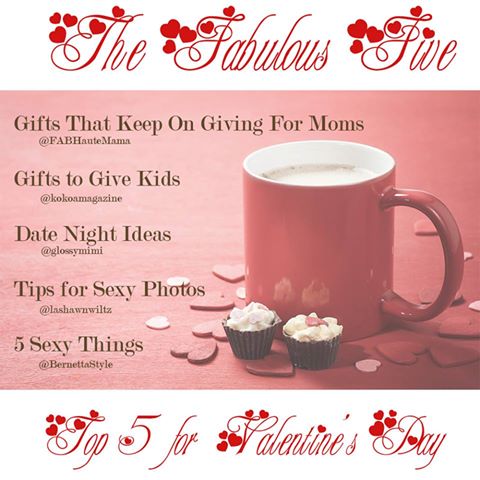 You can find the other links here:
Fab Haute Mama: Gifts That Keep On Giving for Moms
Kokoa Magazine: Gifts to Give Kids
Lashawn Wiltz: Tips for Sexy Photos