This post is sponsored by Advent Health for their Feel Whole Challenge
As an avid reader with too little time, I'm always looking for quiet moments during the summer where I can sneak away with my books. I started off the year with a goal of reading 30 books. I was on a roll for the first part of the year, and then life hit. While I have already hit the halfway mark, I know I could've met my goal by now, possibly doubling it for the year, however since there is no use in crying over the books I could've read, I'm just going to set a goal of 4 books a month and see where that lands me at the end of the year.
I recently joined my neighborhood's book club to hold myself accountable. Our June selection was "Where the Crawdads Sing." Before it was mentioned in our group, in the many book hashtags I follow I'd heard rumblings that this was a good one. As I write this, I have a little over a week read it so I'm hoping it's kind to reader procrastinators like me. The pressure is really on because I am hosting and would like to offer meaningful conversation unlike last month when I just showed up to eat and socialize! 

There's a huge stack on my nightstand that by default is the book stack to get through. I'm sure there will be a few interrupters, you know the books that everyone is raving about so you can't wait to get your hands on a copy, but then it's back to the nightstand stack for me.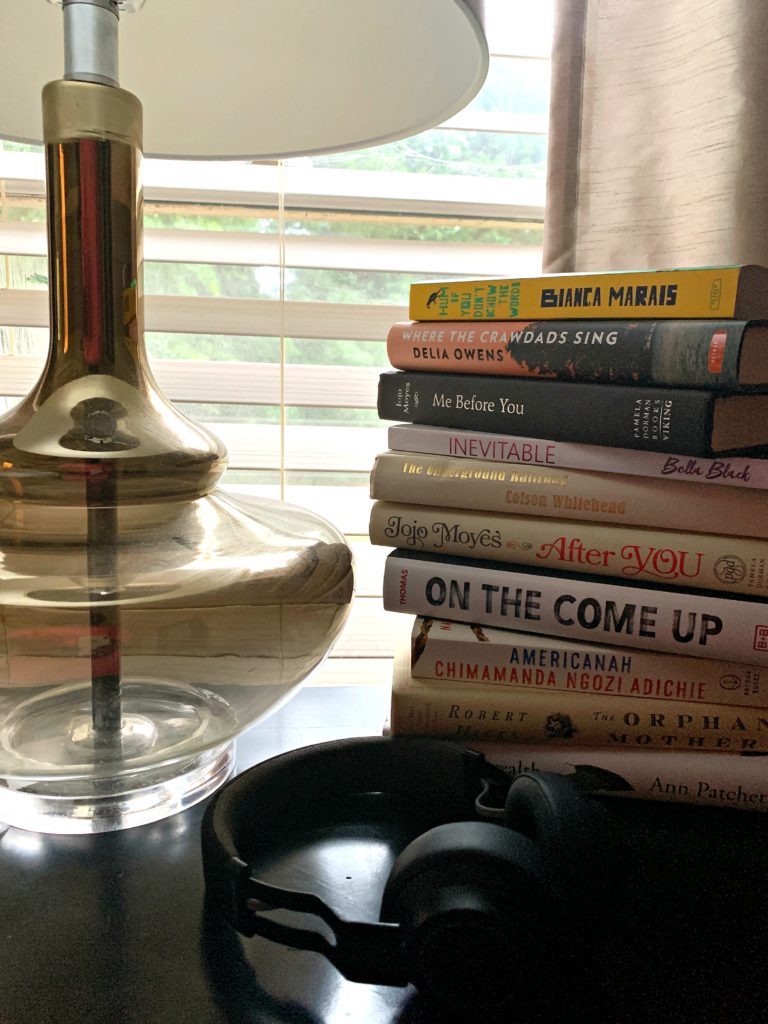 Reading is a great way to wind-down for the evening. It forces me to put my phone away and escape reality for a bit. Depending on my mood, I may listen to a book instead. I've found this routine helps me sleep better. I highly recommend putting your phone down at night and indulging in a good read. If you get a good book, it's easy to fall into the habit! If you want to see what's on my perpetual reading list, give me a follow on Goodreads!

What are you reading?!