Fun. Family.  Football. Fleeting.
Those four words would describe this past weekend perfectly.
My husband's mother and sister came in town on Friday evening to spend some quality time with us and my in laws that live here.
Saturday morning we set out for the football field to cheer on my nephew at his homecoming game. My nephew's team has a group of moms that are all about the tailgating experience. Tents, fried fish, hamburgers, hotdogs, drinks. You name it they had it. The morning weather was cool and perfect and we  really enjoyed one another.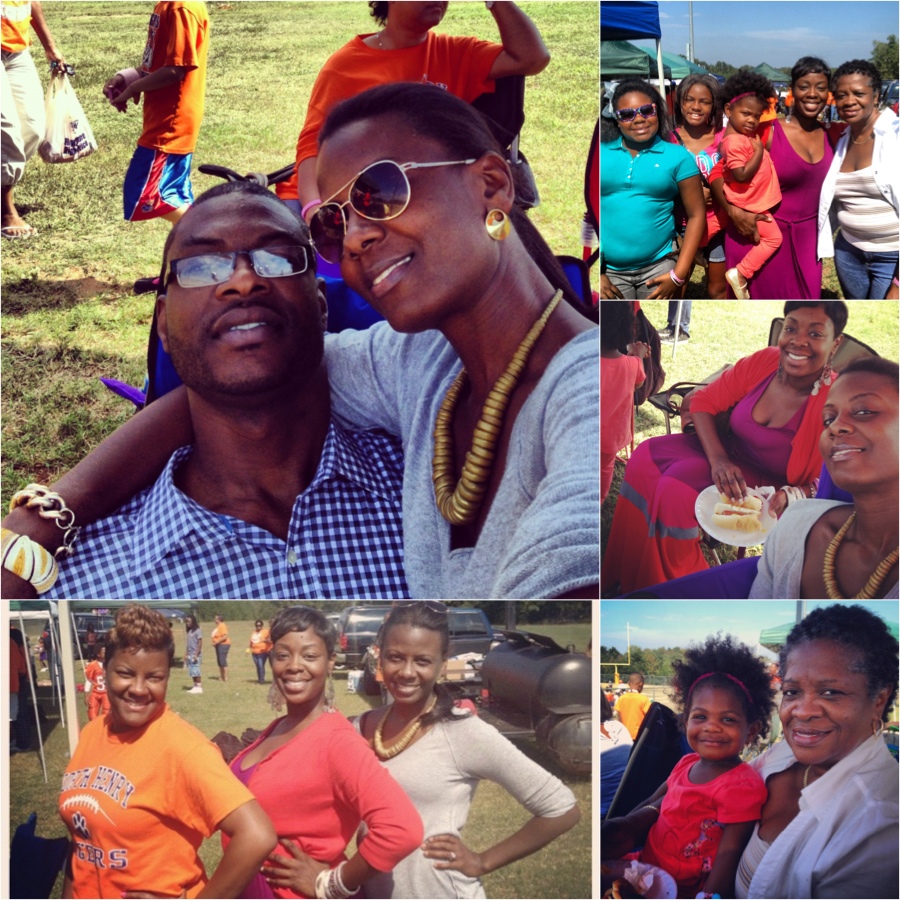 Once the sun got in the sky good it was time to roll out and we headed down to Tanger Outlet to do some shopping. The Columbus day holiday sales were popping. I say holiday sales loosely seeing that they were advertised as Columbus day, yet there were Christmas trees, garland and even Christmas lights in the mix. What happened to Halloween and Thanksgiving?
I just want the retailers to see I have peeped their game. It's all about getting us in the mood to spend money. Pretty soon Christmas in July will have a new meaning.
I digress.
Sunday we found our way to Legoland. This was my first time visiting and I was leery before because of the cost but I am glad to announce if you purchase your ticket online and go after four the price is discounted and children 2 and under are free…You're welcome
We had a great time. The children had a ball, I almost had to go and drag Lil Mama out of the foam Legos. Sooo let me get into  the lady I saw there playing with her son whilst carrying the largest shopping bag I've ever seen and the fact that it had Tory Burch on it…… She made my entire day. I daydreamed of all the beautiful, preppy goodness she may have had in there. Flats, boots, that sweater I've been ogling….I digress…again.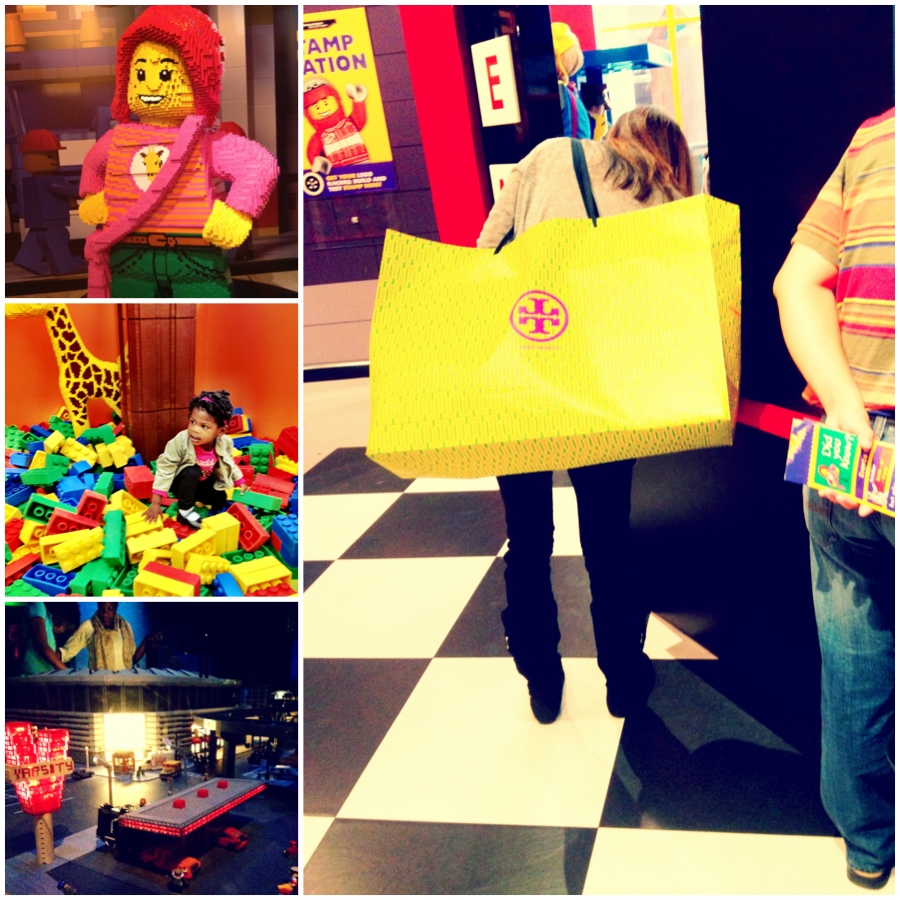 WonderFULL weekend I had. I hope yours was just as exciting.
You know the drill. Do share. How was your weekend?
Only one more day to get in the running for the $75 Zutano giveaway. Enter here