Happy Friday!
A few weeks ago the lovely folks over at Yes To Carrots sent me over some  products to to try out. Ironically just the day before I had gone to Walgreens to take advantage of one of their BOGO sales and had already purchased many of the products that they sent over.
After  this review, I have totally fallen in love with the brand and use the products daily.  I would love to give one of you the following products so you can see for yourself: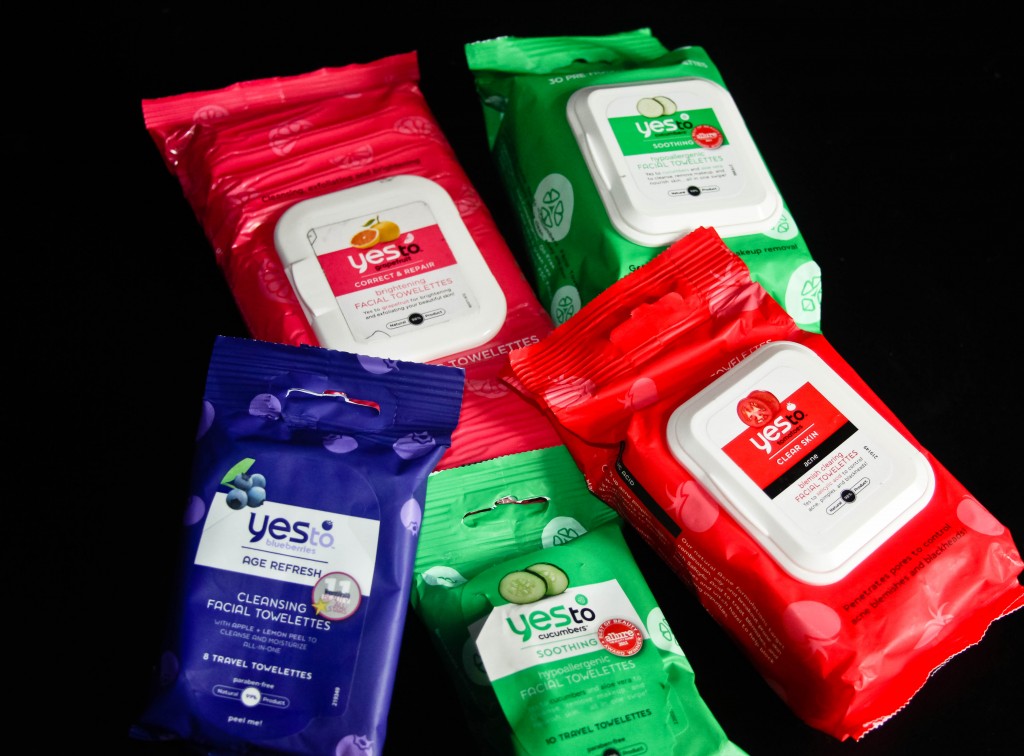 30 Pre-Moistened  Yes to Cucumbers Facial Towlettes
10 Yes to Cucumbers Travel Towlettes
8 Yes to Blueberries Travel Cleansing Facial Towlettes
25 Pre-Moistened Yes to Tomatoes Blemish Clearing Facial Towlettes
25 Exfoliating Yes to Grapefruit Correct & Repair Brightening Facial Towlettes
Giveaway will run until Friday 6/14. Have at it!!