This post was sponsored by Advent Health for their Feel Whole Challenge
In this digital age, it is so easy to leave our memories forever trapped in the confines of an iOS and Android device/cloud. So many memories that deserve to be printed, preserved, and placed on display are often left on memory cards and in the cloud with hopes that we never lose, or have a malfunction that can wipe away those memories in the blink of an eye.

Let me say, I'm so thankful I'm a member of the generation that remembers picking up photos from the little drive-thru place and having a father that spent part of his photography career developing negatives. Nothing like holding an actual photo in your hand, yet I fall in the trap of rarely bothering to print out those trapped photos in my phone, but I'm vowing to do better!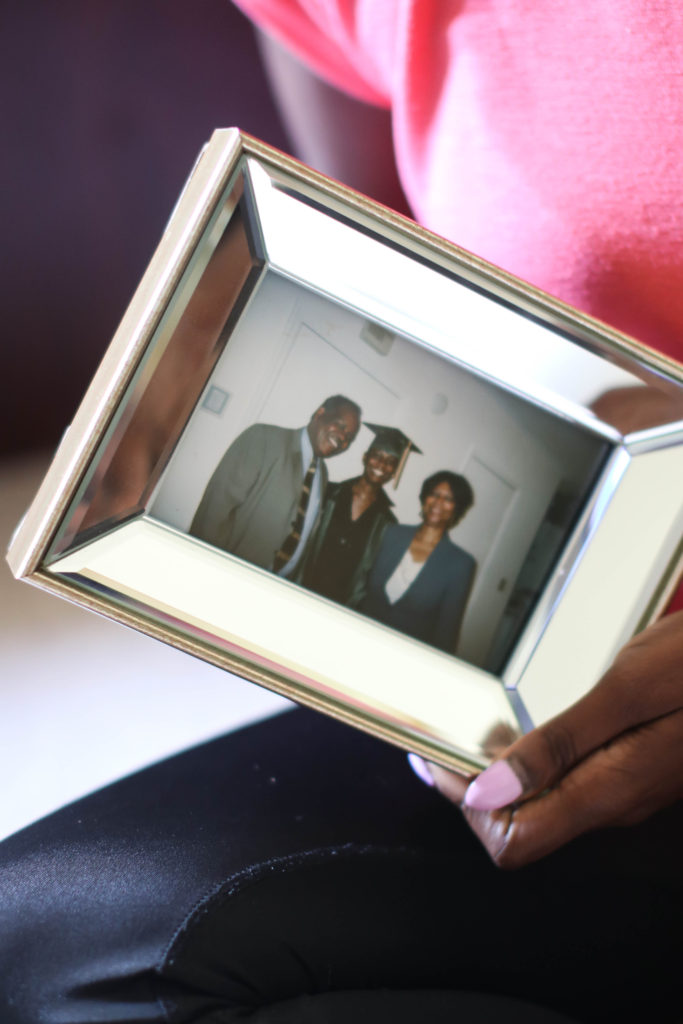 When I graduated from college one of my besties snapped this photo of my parents and me. I recently came across it and was immediately reminded of how much this photo means to me. See, my parents never had a great relationship. It was really my mother who wasn't feeling my dad. That's another story for another day, but I spent the majority of my childhood being reminded of her disdain for him so this photo and the genuine smile on her face was huge.

Of course, it deserves a permanent and pretty place in my "mom cave"/office. I removed a photo from a pretty frame I already had and replaced it with this special memory of my parents and me.
Friends! I urge you to find at least one photo that brings you joy and frame it in the next week! This is a legit challenge,and if you share it somewhere on social media be sure to tag me so I can see!

I think it is far better to look up and see a photo that brings you joy rather than having to scroll your phone looking for one!