Everything hits different when you turn 40. Overnight, I found myself concerned with under-eye circles, elasticity, free radicals, serums, masks, moisturizers, glycolic peels, and all things skincare.
I started to notice a shift in my skin type some time last year and toward the end of the year really started getting serious about getting it in it's best shape.
Can't be out here 40 and looking haggard, especially when my forehead started feeling like an alligator's skin for lack of a better reference.
It's taken some time but I have finally nailed down a system that works for me. I know there are a lot of high dollar skin products on the market, and I own a few but I find that my more affordable ones, while not as luxurious also get the job done. Those are the ones I'm sharing today.
Luckily I don't have sensitive skin because I will try anything once, that's exactly how I found out that the cure-all, known as coconut oil was horrible for my skin. HORRIBLE.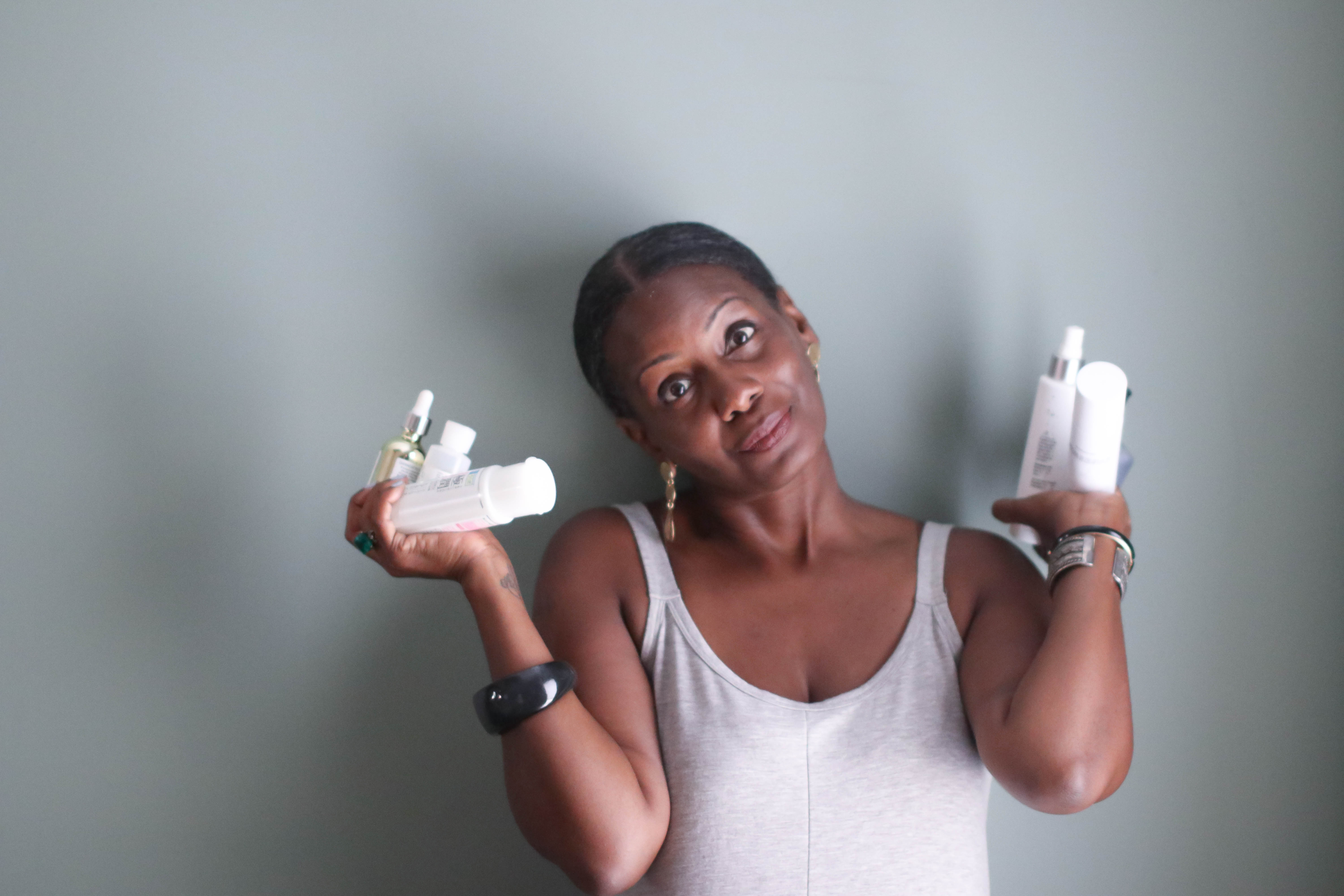 You know your skin better than I do, mine leans more to the dryer side, but reading the reviews on these products lends me to believe that they can actually work with various types of skin. Do your own research.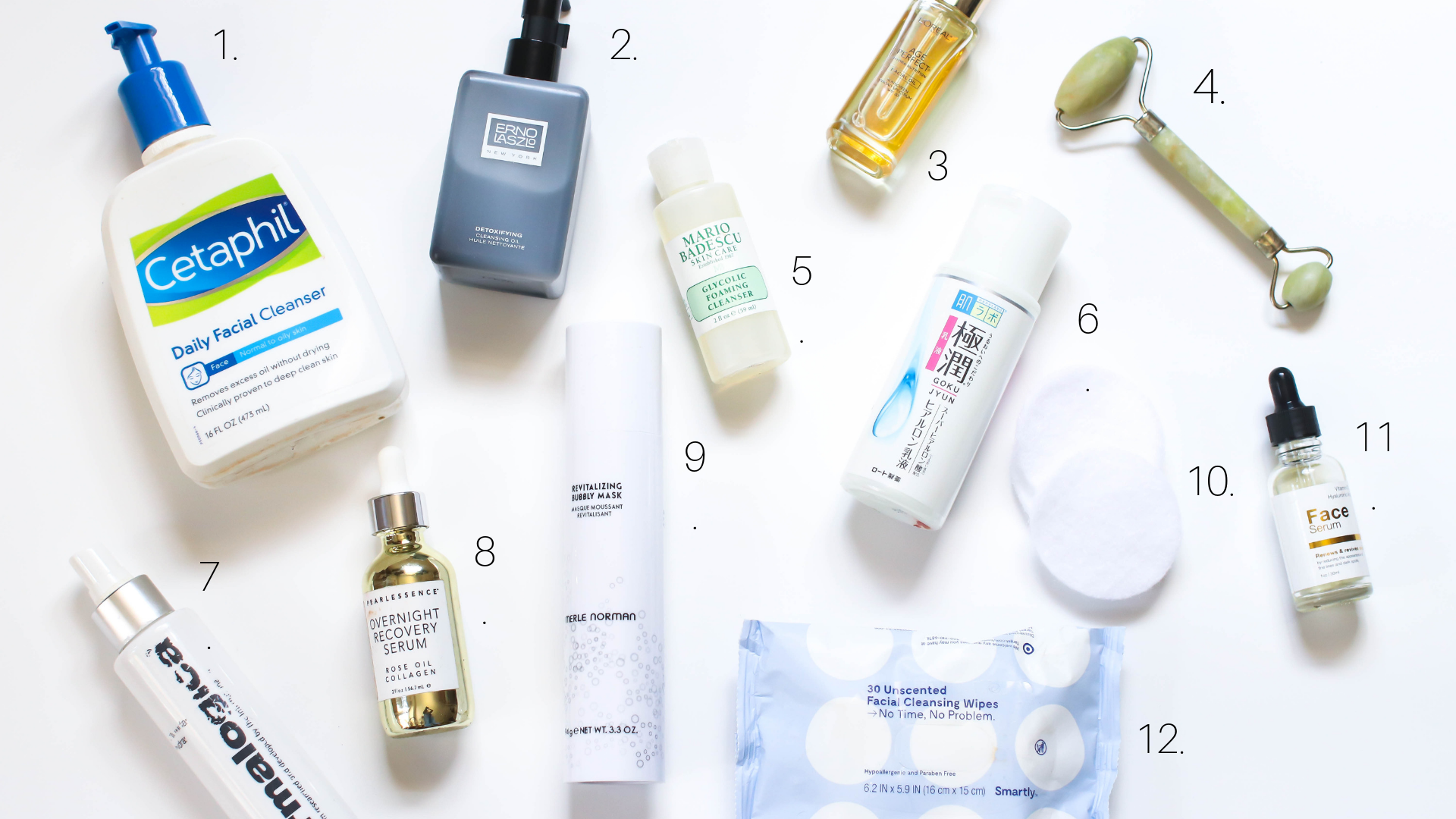 Some of these are affiliate links… if you purchase, I make a little change. Carry on.
Cetaphil https://amzn.to/2NwrCwZ
Erno Laszlo Detoxifying Cleansing Oil https://amzn.to/2KY7xyh
L'oreal Sunscreen oil https://amzn.to/2ZslYhZ
Jade roller https://amzn.to/324hcsM
Mario Badescu https://amzn.to/2L88OS1
Hada Labo Moisturizer https://amzn.to/2ZdnJEm
Dermalogica Antioxidant Hydramist https://www.dermalogica.com/antioxidant-hydramist/55,default,pd.html?start=0&q=hydramist
Overnight Recovery Serum https://amzn.to/2KVmNvH
Merle Norman Revitalizing Bubbly Mask http://merlenorman.com/product-detail/face-skin/mask/revitalizing-bubbly-mask
Facial Buff Sponges https://www.target.com/p/facial-buff-sponges-12ct-up-38-up-8482/-/A-11008845
Vitamin C Serum (similar) https://amzn.to/31YbqJ4
Smartly Unscented Facial Cleanser https://www.target.com/p/unscented-facial-cleansing-wipes-30ct-smartly-153/-/A-75557145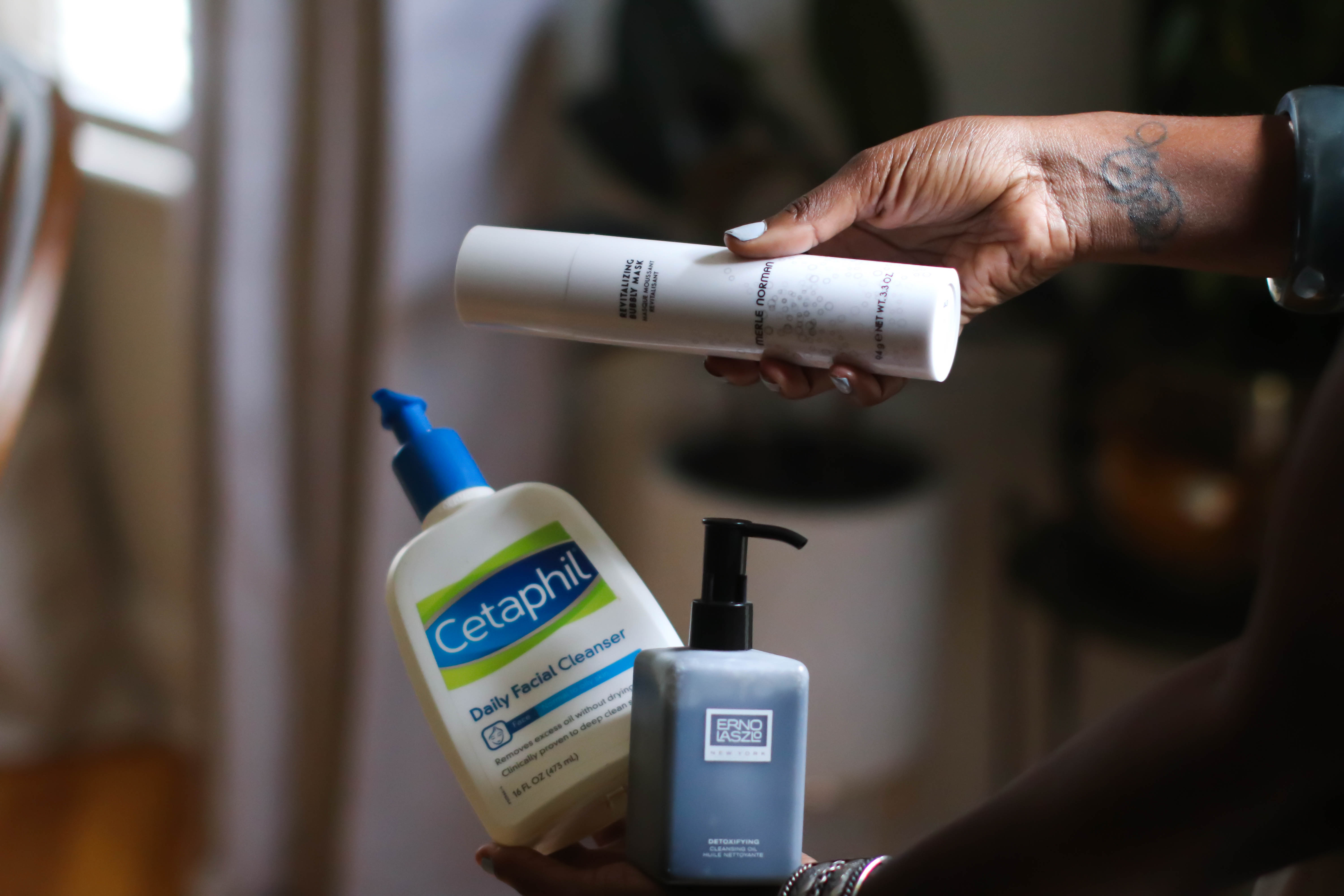 I know, these are a lot of products, and no I don't use them all at once. In my latest YouTube video, I go in-depth on how I use these products, how often I use them, and which one is under $15 and hands down the best skincare product I think I've ever used.
Head over and watch, and I'd love it if you hit the subscribe button!