I've been wanting to go to Asheville forever. Last fall we had a reservation to visit during one of the peak weekends, and unfortunately, Mother Nature didn't want to play nice and it rained the weekend we were set to go.  If you don't know anything about Asheville, know the rooms don't come cheap, especially in the fall. In lieu of wasting what would equal a month's worth of groceries around here, we decided to postpone the trip and reschedule for another time when we could fully enjoy the city. Fast forward to last weekend, we decided an Expedia deal and our upcoming 13th anniversary made for a great opportunity to go on a quick weekend getaway.
You know how you have an idea in your head of how you think a place would be? Well, Asheville was totally different from what I expected but I loved our weekend getaway there nonetheless. My love for little kitschy boutiques is borderline obsessive and Asheville didn't disappoint. Adrian was even cooperative, every store I ventured in he took a seat and waited. Giving his honest feedback on items I tried on while watching football on his phone.
We passed on visiting the Biltmore as neither of us was really pressed to visit, and when we discovered the tab for both of us to just get on the grounds was going to be $140 we decided to postpone that part for another time.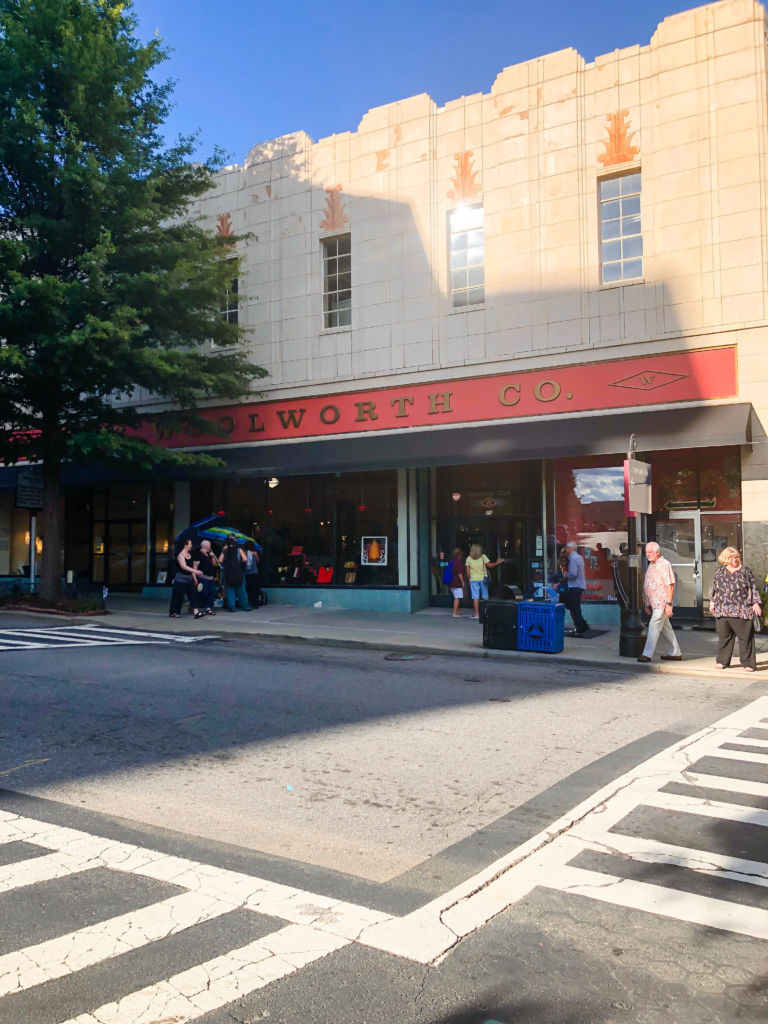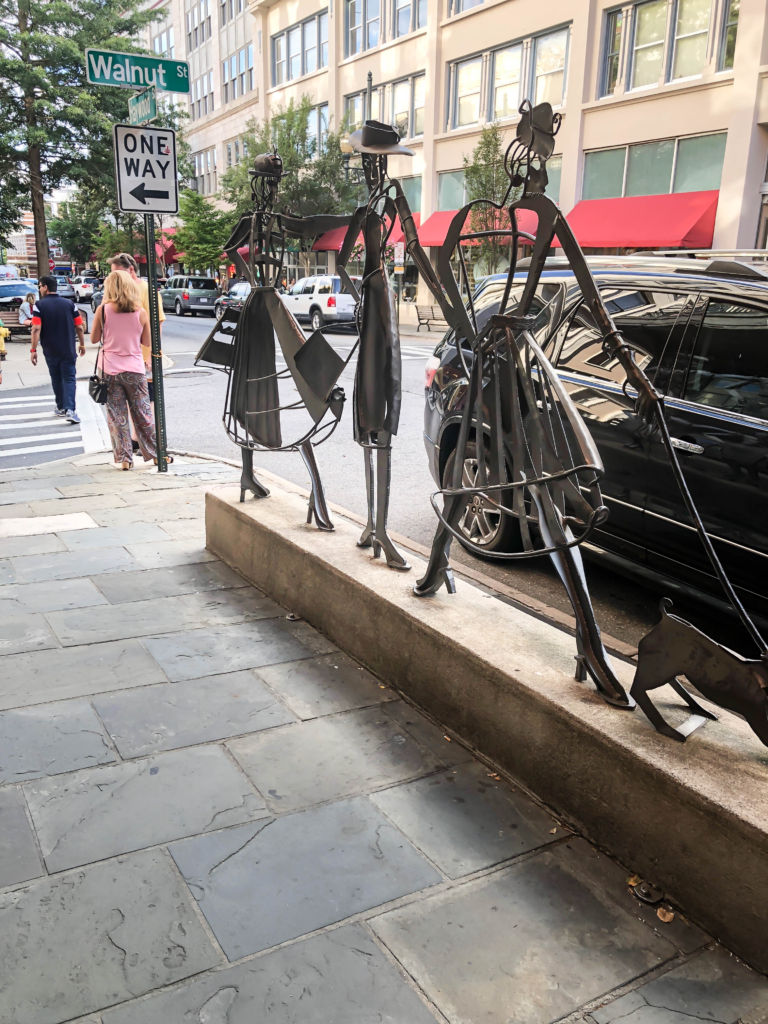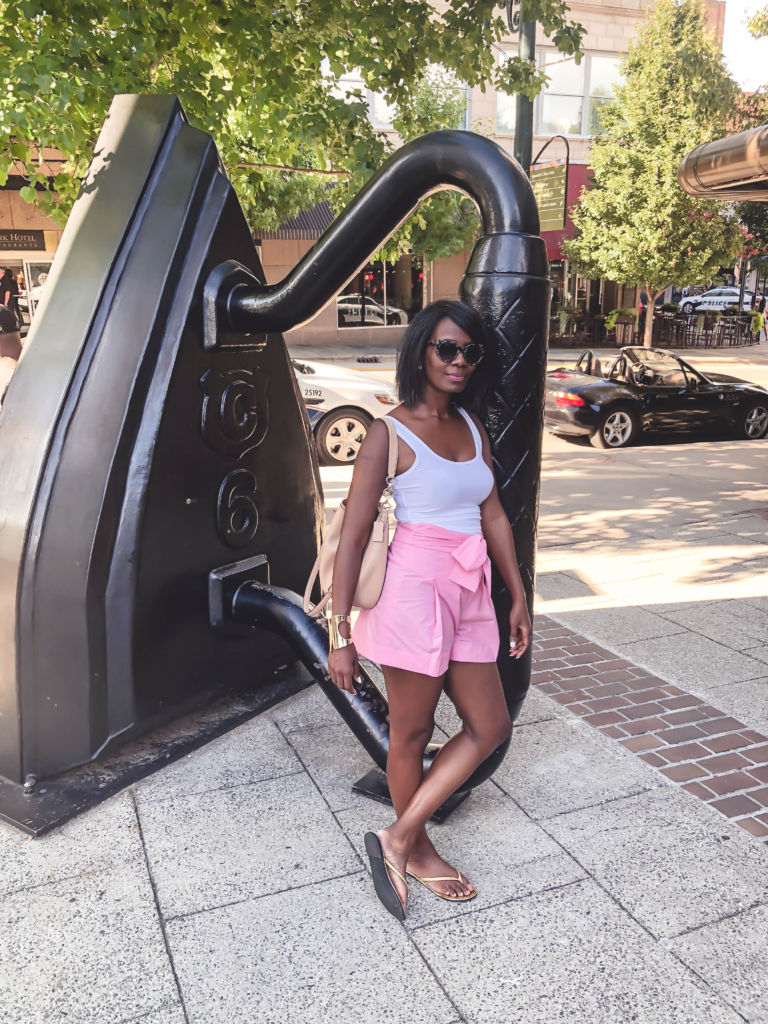 Asheville is definitely a foodie town and even when we weren't hungry we felt like we should eat. So we did. Our first stop for lunch was at Village Wayside. The tagline was, "Slightly dysfunctional people pleasers," I vibed with it. Situated on a railroad track, it had grape kool-aid on the menu and was soundtracked by old Motown tunes.
Yes.Please.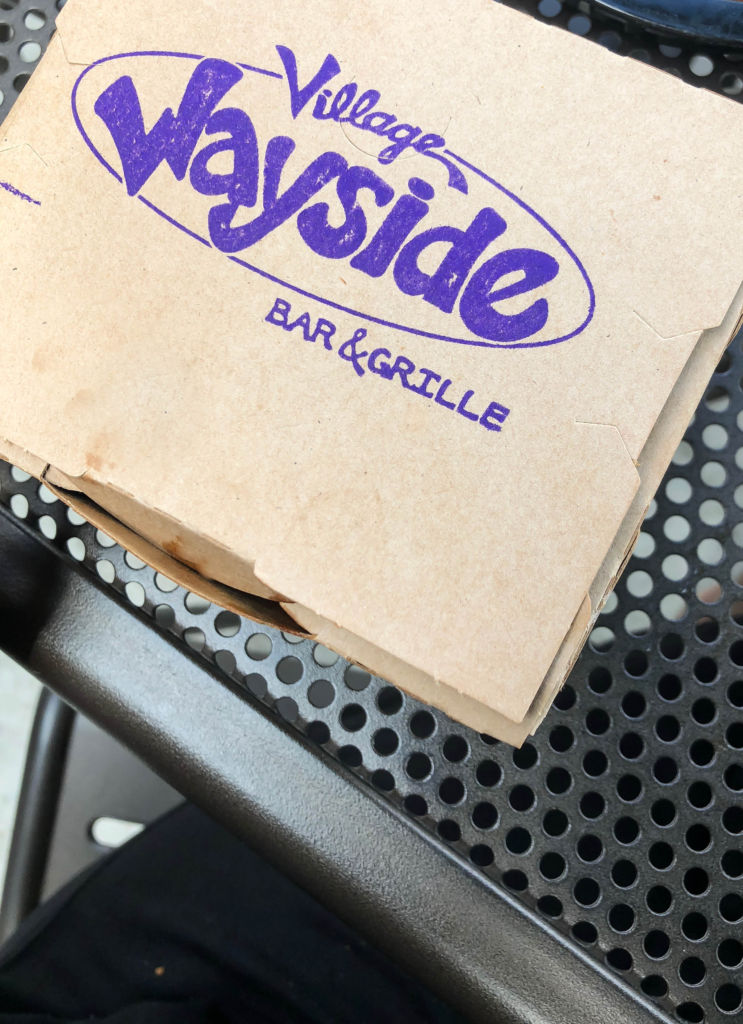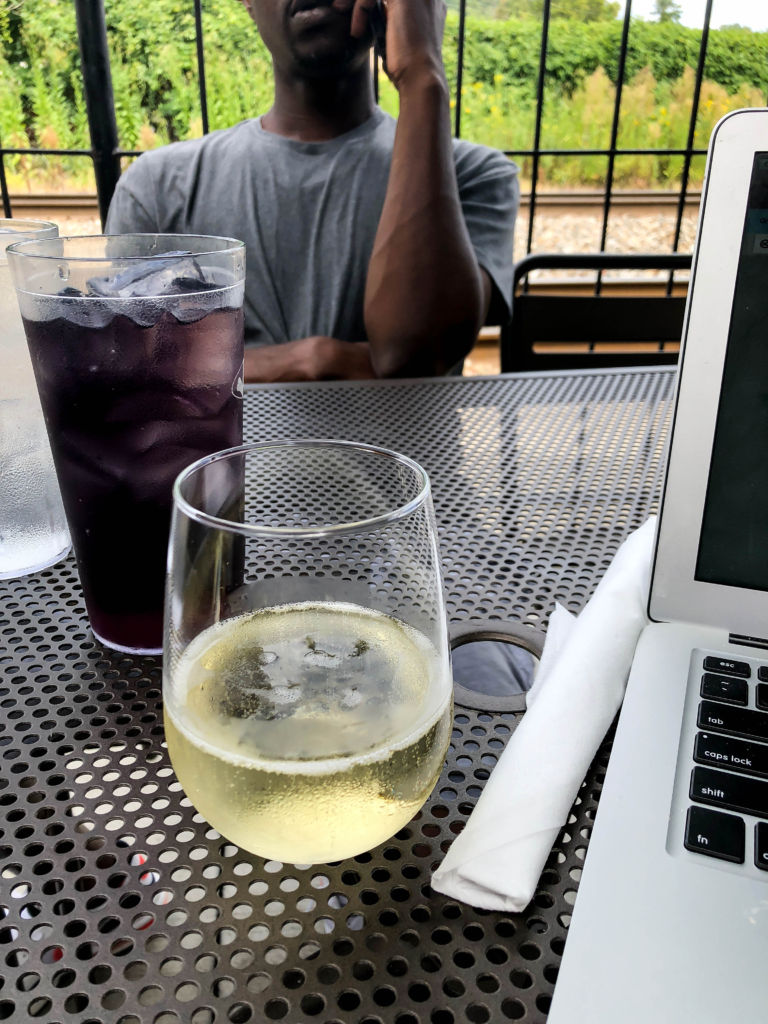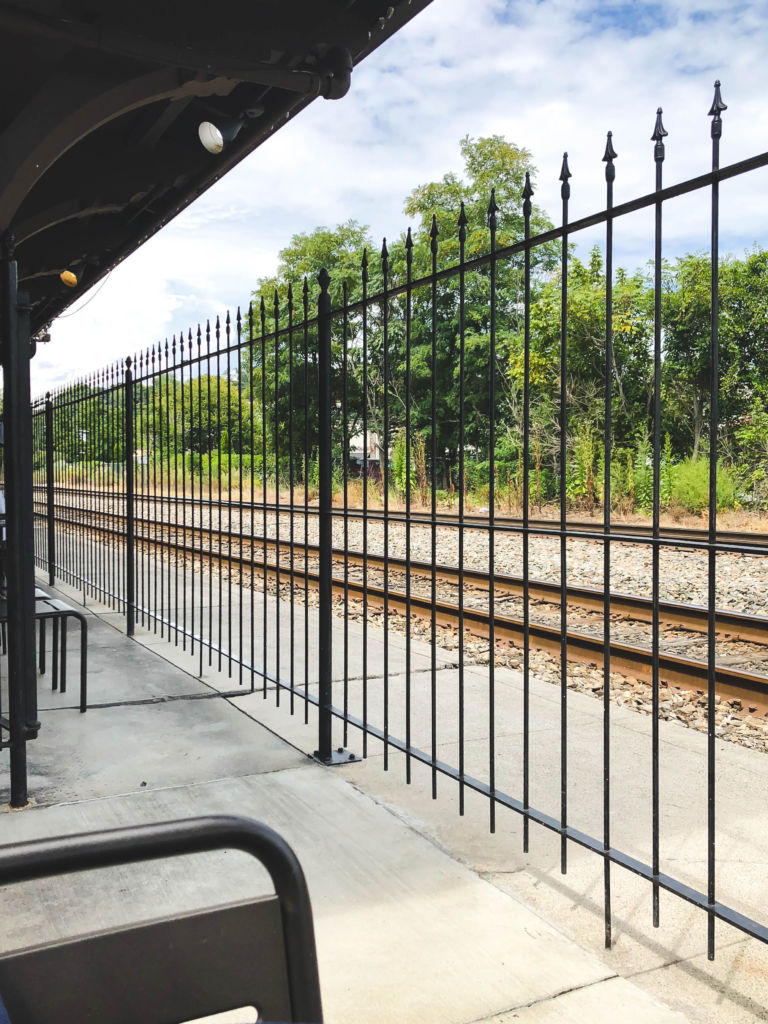 Adrian has this thing about barbecue. I don't get it, but he dug out his phone and located a well-recommended joint called Buxton Hall. Barbecue is aight, I'm not a huge fan so I had a fried catfish sandwich and Adrian had typical barbecue fare. Cheerwine is apparently big there, so I had a Bourbon & Cheerwine slushie. Let's just say your girl was feeling good after that slushie, and if you ever go there make sure you get one. Since we were eating all of the things I finished off my dinner with a Black-Bottom Banana Pudding Pie.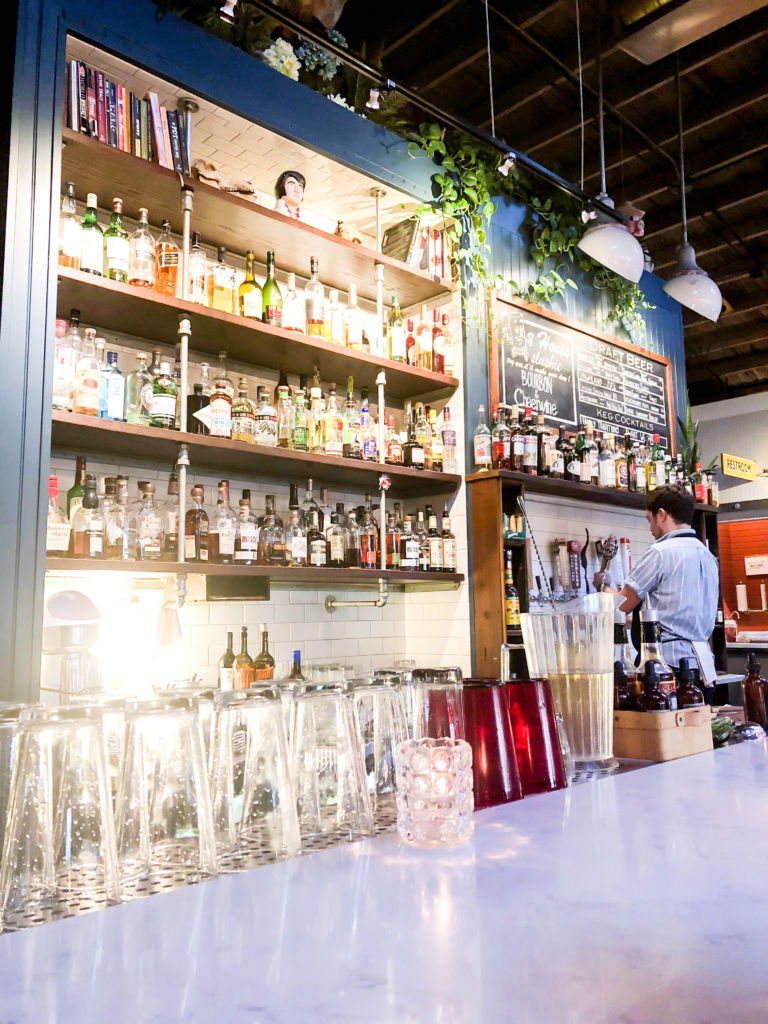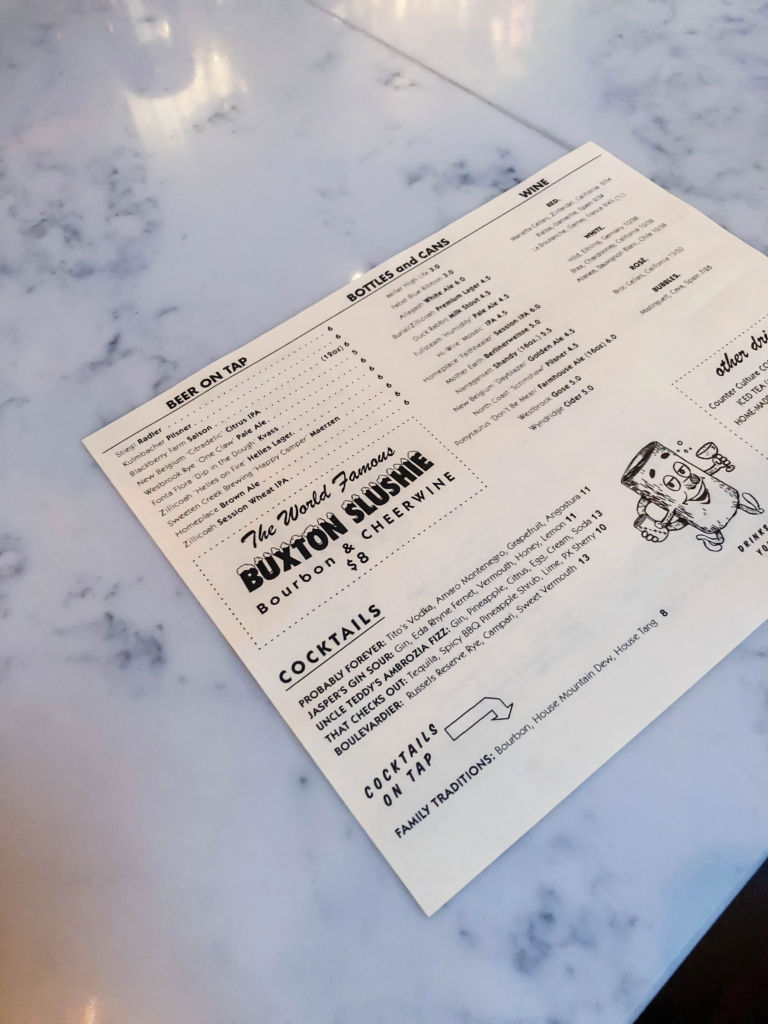 We stayed at the Residences at Biltmore and I couldn't recommend this place enough. It's a different concept, people buy condos in the buildings, but it is run like a hotel. It was the cutest little spot.
Saturday morning, we were up and trying to move before 8a, on our getting old ish! Checkout wasn't until 11 so we forced ourselves to chill. When we finally got out and moving we ventured off the touristy, beaten path and slid into a cute and quaint little doughnut shop that I found on Pinterest.
Hole, was just that. It was literally a little "hole" in the wall doughnut and coffee shop with a line out of the door. It wouldn't pay me any good to be a neighbor to this place. They'd know me like a Cheers situation, and I'd weep on Tuesdays, when they are closed.
SO. GOOD.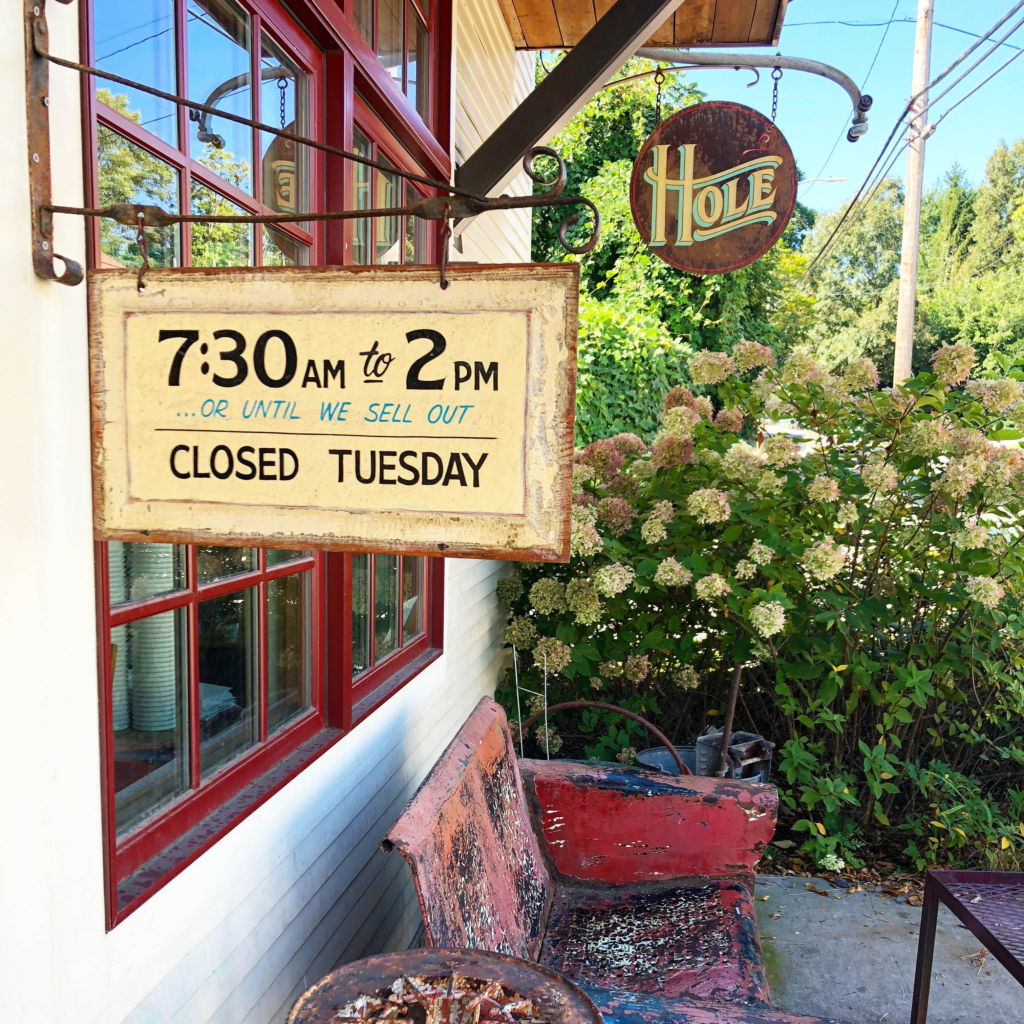 They make your doughnuts when you order them, then it takes just enough time for you to start staring at folks eating theirs, and tapping your feet in anticipation before it's your turn. They call you by name to see where you are in the rather small establishment and walk over, with a smile  I might add to hand you a very hot doughnut. We were lucky and found a seat, but others had to stand. Favor ain't fair.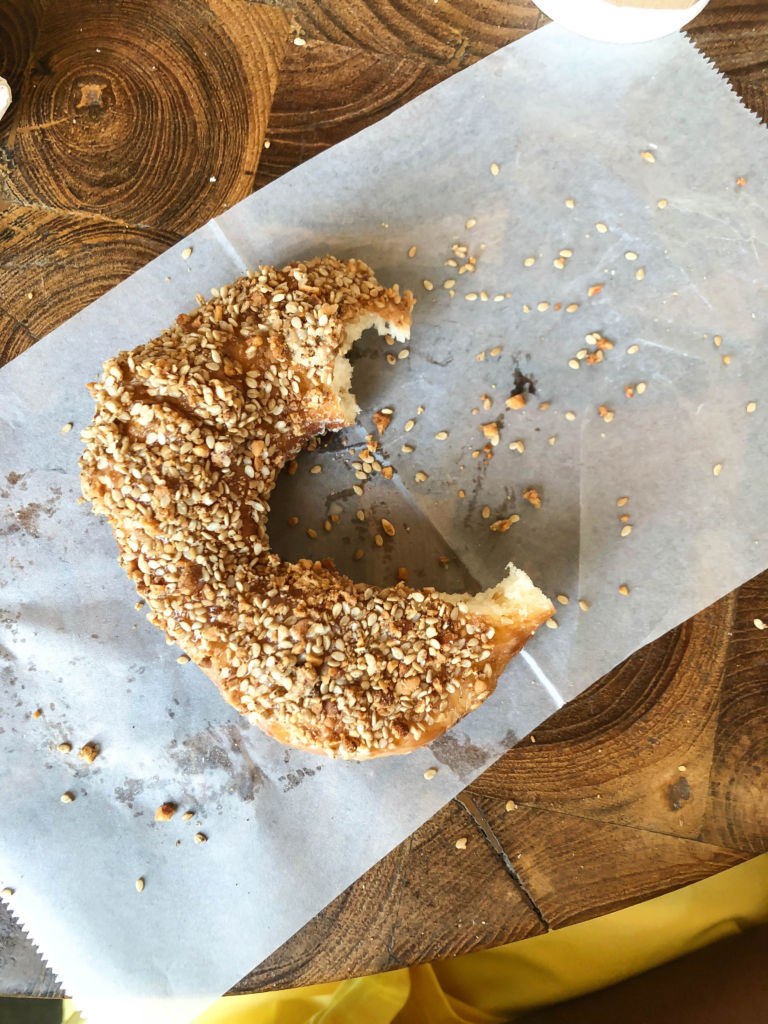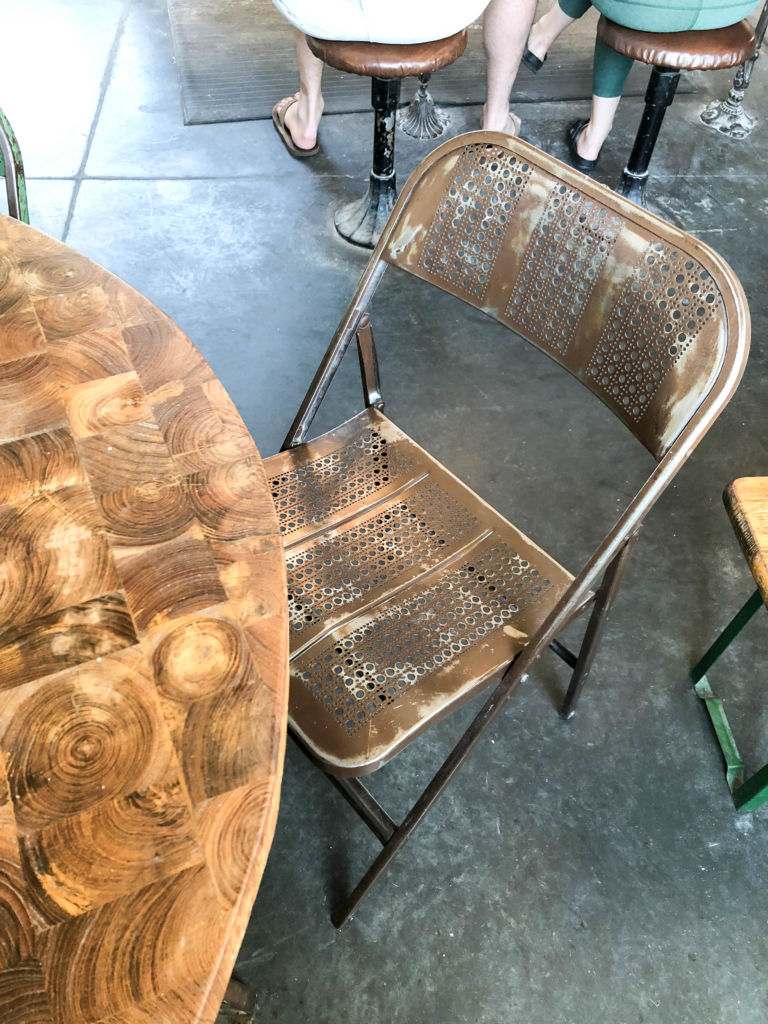 When I say hot, think of a hot chicken wing straight out of the grease, hot. I may or may not have burned my tongue after the lady told me to let them cool. Whatever. We enjoyed our doughnuts and coffee before throwing the peace sign and moving on to our next adventure.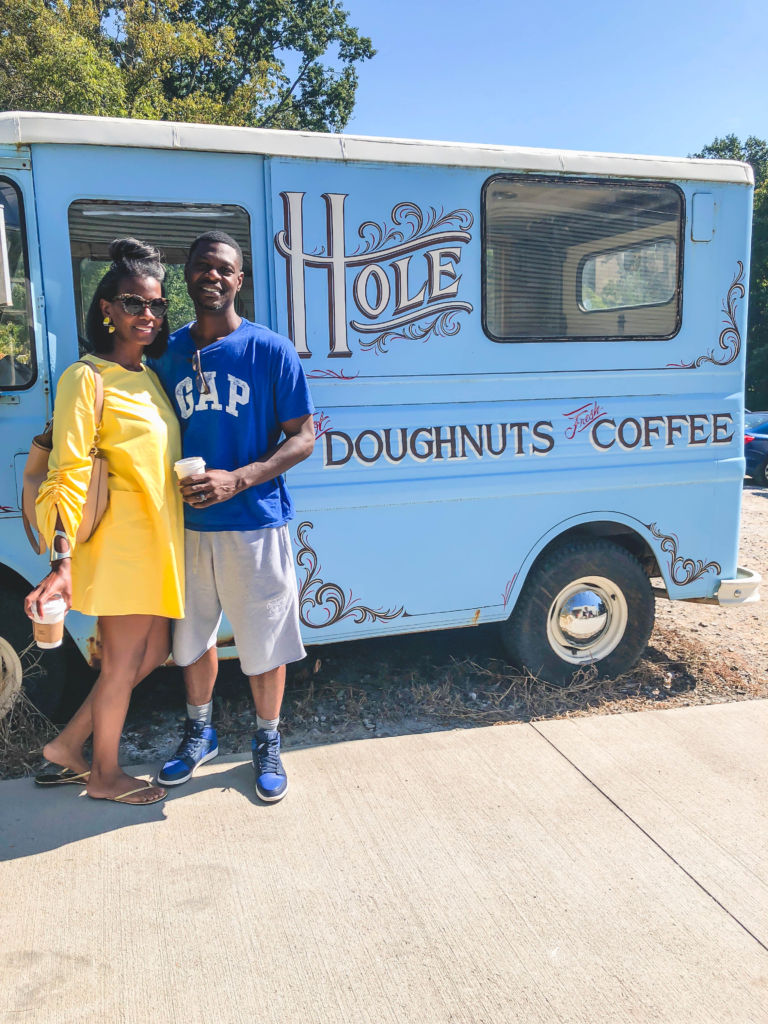 I love graffiti walls for some reason, so I pulled out old trusty Pinterest to look for the hotspots. We found many in the River Arts District, which they call (RAD) for good reason. Lots of street art and murals along with showrooms of local artisans. I didn't really get any photos because sometimes you have to just live in the moment. The people there seemed so free, if you've ever been to Austin, that was the vibe but a little more hippy to me. Quite an eclectic mix of people and things. I was digging it.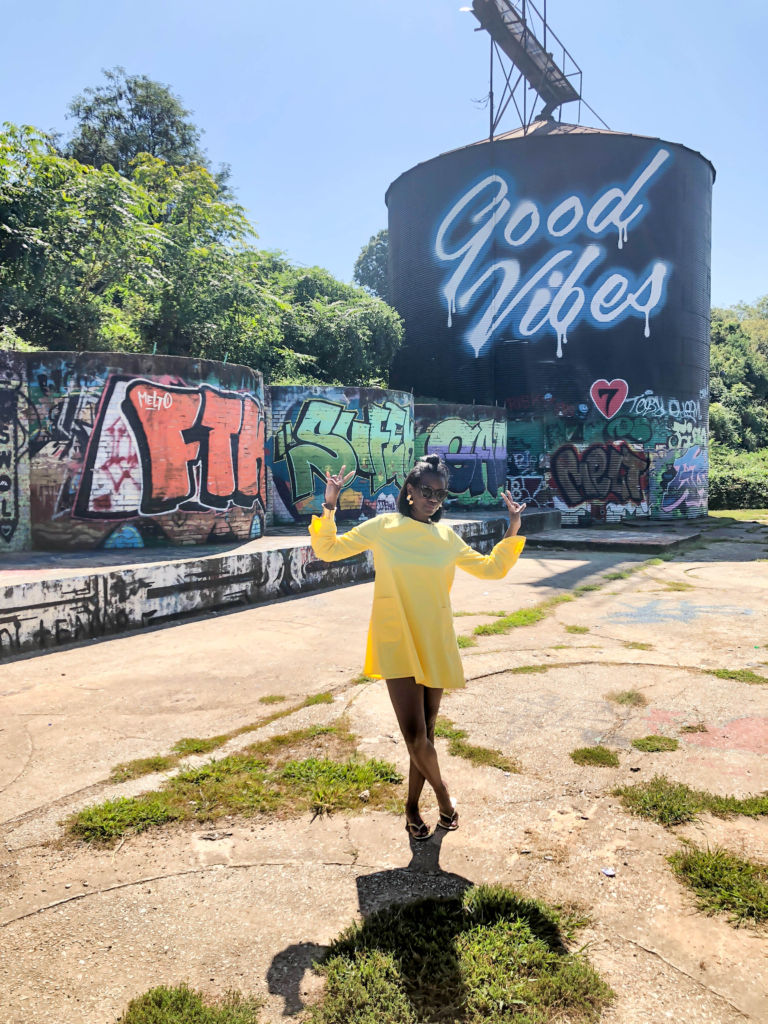 We left there and headed out to the Asheville outlets. I had already done my homework and knew they had a few outlet stores that we don't have like a Restoration Hardware and West Elm. Bruh! My intuition is mostly right and I nailed one h*ll of a deal on a little sofa for my mom cave (update on that coming soon unless you follow me on IG stories!) The sofa was the end piece of a sectional that was marked down from $750 to $99.97, AND some pendant lights for the kitchen that were normally priced at $140, had been marked down to $70 with an additional 50% off. Do the math, that was $35 per pendant.
Sis, no typo!
I grabbed a pair of sneakers and a dress from Gap before we rounded back to West Elm to gather up our steals and put our loot in the car and by put, I mean stuffed. We headed back to Atlanta feeling good, feeling great!
Growing up, my parents took me on lots of little weekend getaways and I fondly remember those moments. I 'm looking forward to more small weekend getaways with the kids. We're heading to the beach in a few weeks and I might be more excited than the kids for the opportunity to get out of town again.
I managed to gather a few video clips to put together a short vlog of the weekend, it's my effort towards bringing them back on a regular basis! Hope you enjoy.
Where are some of your favorite weekend getaways? I'm making a list of places to visit and would love your input!