This post was sponsored by Wendy's as part of an Ambassador Activation for Influence Central and all opinions expressed in my post are my own
This weekend over a casual conversation with a friend, we ultimately came to the conclusion that there aren't enough hours in a day. Not that we didn't already know this, but we just had to repeat it for good measure.
I don't even get frustrated any more by the lack of time I have to do everything I want to do. That whole grace thing?  I give myself more than a fair share of it, and I make no apologies. Wherever I can cut back to fit in as much as I can, I do.
One of those cut the corner moments for me comes in the form of eating out when I don't have the time, or energy to cook. With both kids in activities four days out of the week, my husband and I both working full time, in addition to my side hustles, sometimes worrying about dinner comes at the moment someone says they're hungry.
Judge me.
The 4 for $4 at Wendy's is always a winner. It's good on the pockets, and the chicken offerings work well for me because I don't care for red meat. The crispy spicy chicken sandwich is my new fave, it has just enough kick to speak to my love of spicy food.  The Wendy's in our area recently underwent a renovation so eating in serves as our dinner table on those nights when cooking isn't an option.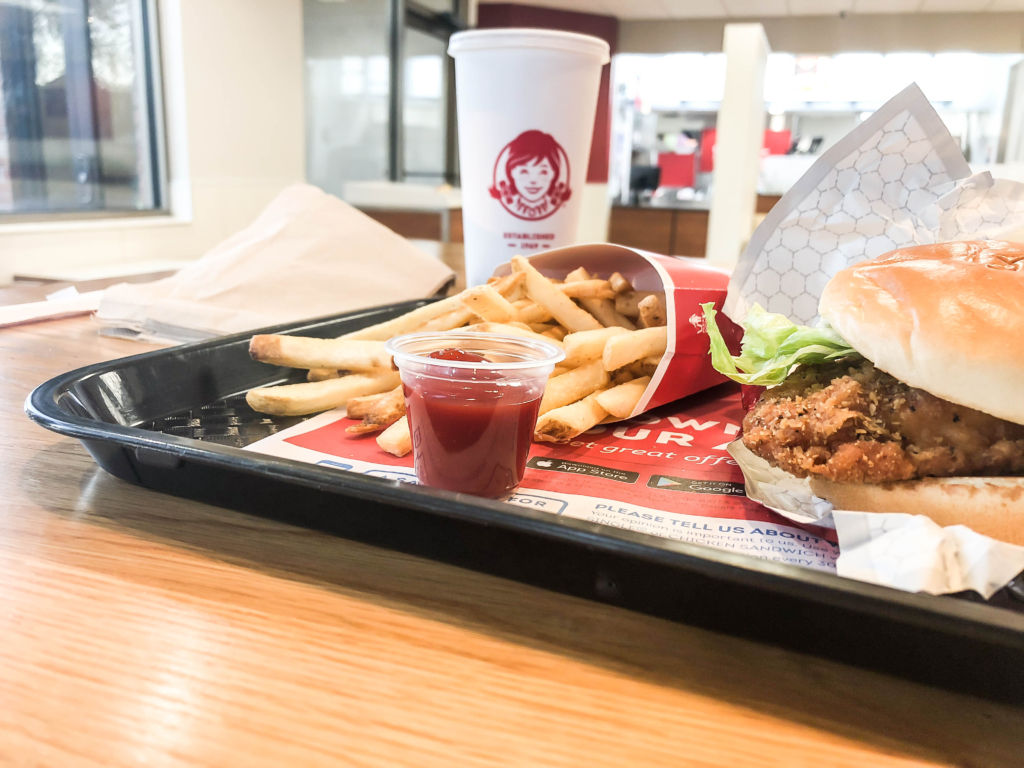 I think changing up your scenery and weekly routine from time to time helps you feel like you're not actually in a hamster wheel. Little breaks from the monotony, (and french fries) help me push through the week. The chatter around what not to eat, how to do the most with the least, and still manage to look like we walked out of a magazine can easily make you feel like you aren't doing something right.
I'm a champion for self care and if that means eating fast food, so be it. Daily we can only give what we have, and some days the truth is we have nothing extra to give. On those days, use what you have and supplement wherever necessary, even if that means Wendy's for dinner!