Pretty soon these updates won't be as sporadic and will likely move to a weekly basis now that things are moving along…kinda sort of. I also think I will incorporate some vlogs into this series at some point.
Well the house is still not on the market. Why? I don't know.
I keep following up and following up and the agent keeps saying she is going to list it and then nothing. In the meantime I am still working out the details on getting the short sale approved so I am quite sure that is why I haven't gone completely HAM…not to mention last week we got some word that we may not have to sell our house after all and will be able to keep it as an income property. PRAY!!!!
In light of that news I am stepping back, God may be working out something spectacular for our good and my persistence may be meddling in it. I'll continue working with the bank and if necessary will find another agent. I'll just chill on that for another week…I guess.
About two weeks ago they started laying the foundation forms for Phase I using a digger and posi track. Don't get too excited we are in Phase II but nonetheless I'm happy for whoever is about to get their foundation laid. There is a total of ten forms done after we found a good Concrete Form Rental. They are just waiting for concrete.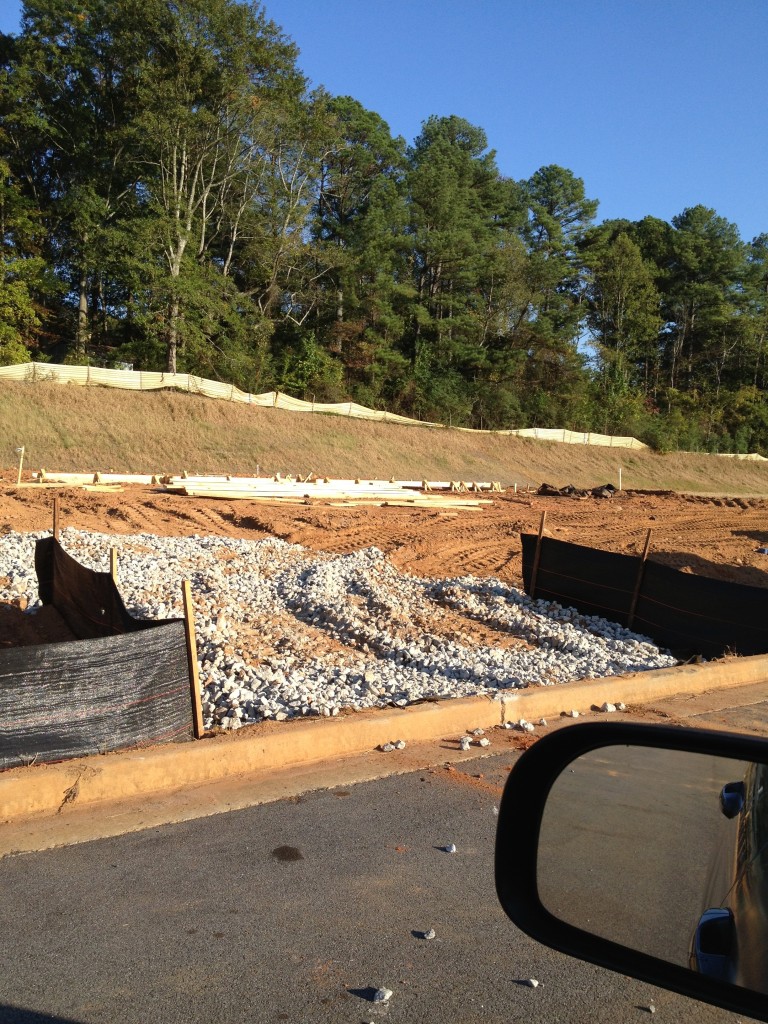 One day last week I went by and noticed they were running the electrical lines and putting in junction boxes. That day this is where they were in the process. I am standing on our lot looking up the street.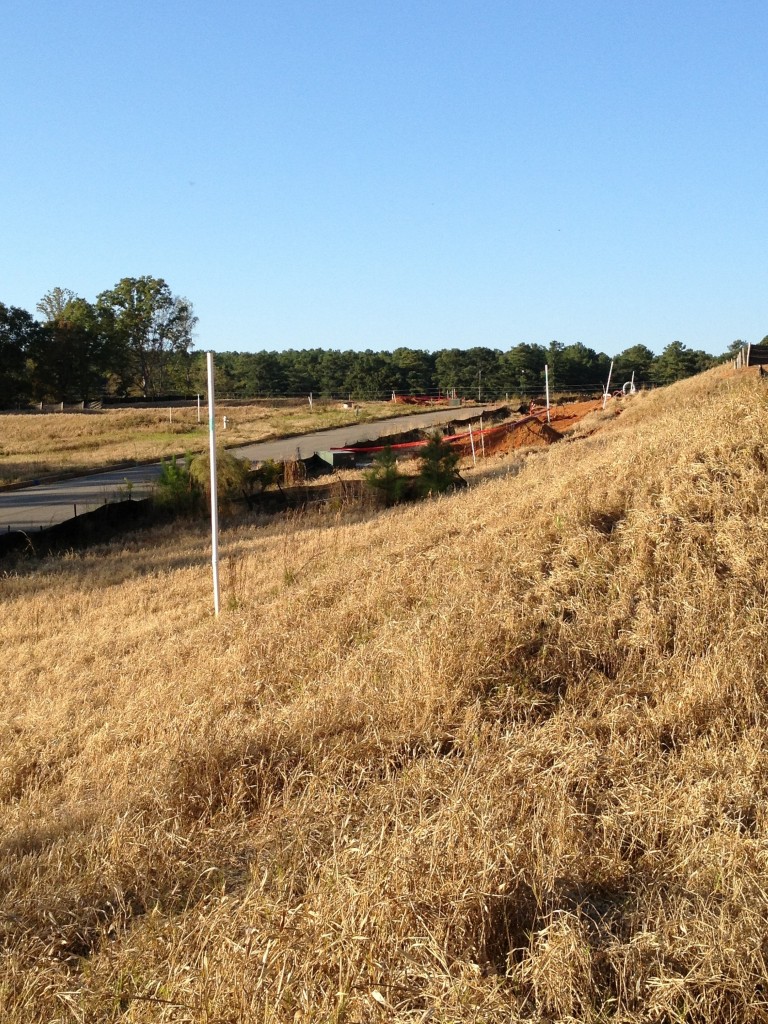 I went by yesterday morning and this is where they were…..
DOUGIEEEEEEESSSSSSSSSSSSSSSSSSSSSSSSSSSSSSSSSSSSSSSSSSSSSSSSSSSSSSS!!!
Thank you to everyone who has offered a kind word or piece of advice thus far. You are appreciated. To that one person who texts and is joining me on this journey I am praying for you!
Need to get caught up? Click the Building the House link category for episodes 1-3