My love for well decorated front porches runs long and wide. There is a neighborhood not far from here that is full of recently built homes designed to simulate homes from the era of wrap around porches. I often ride in there just to look and get ideas of things I could do with my porch.
A front porch was high on my list of must haves when we were house shopping and while I didn't get one as big as I would've liked…I did get one. A few days ago it looked like this: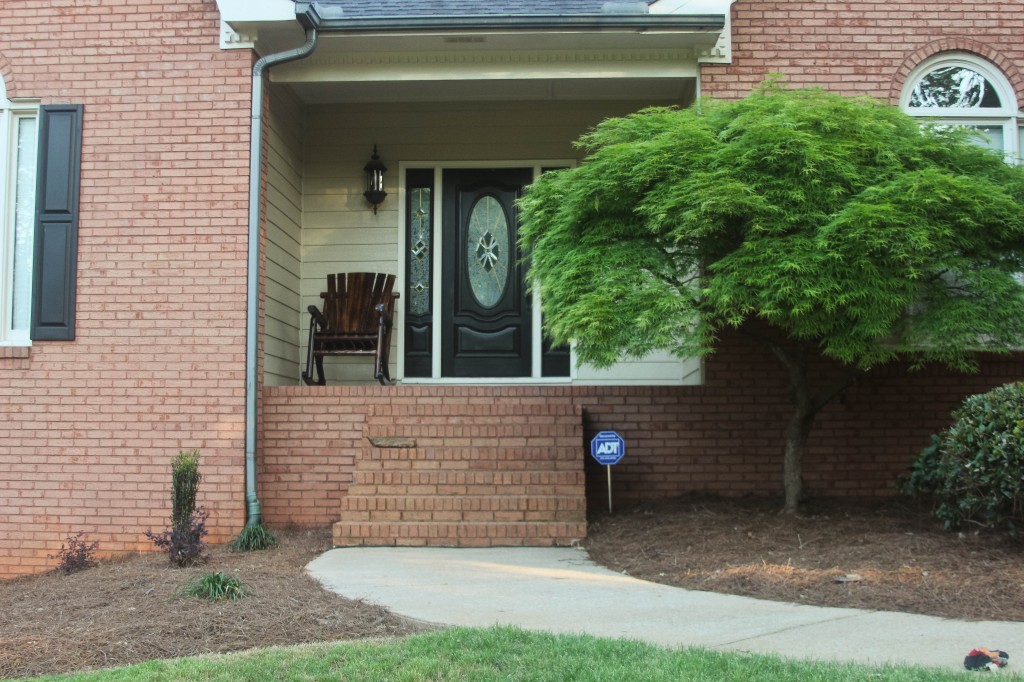 I couldn't take it. The bareness.
I ventured into Kohl's one day with some Kohl's Cash, a coupon, and a $10 off anything promotional offer. Initially I looked at a purse, before deciding I might be better off getting something I need.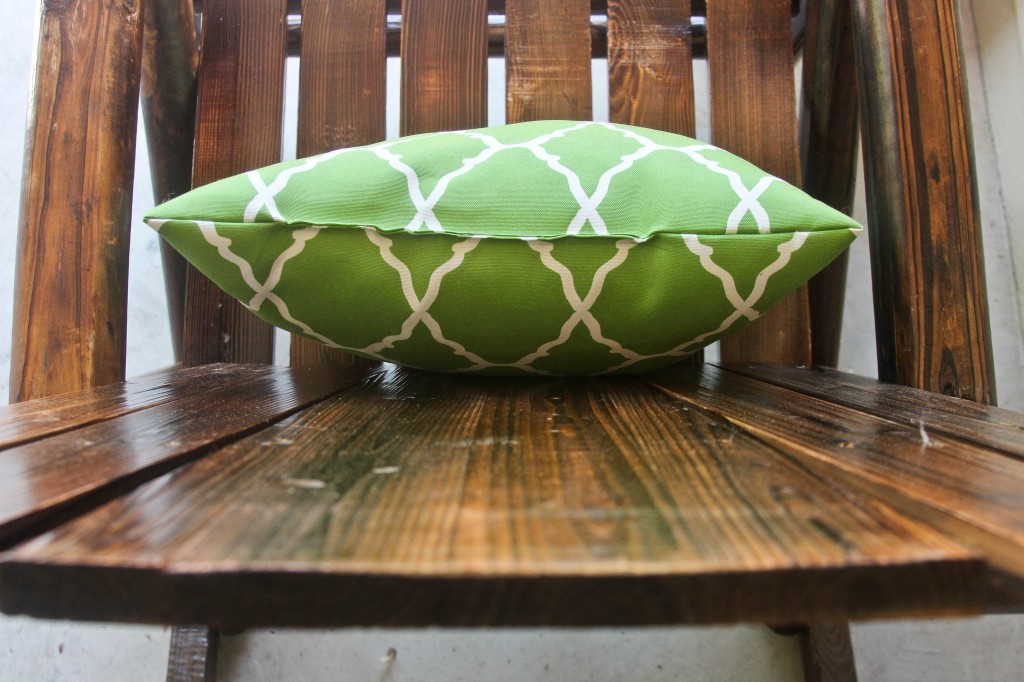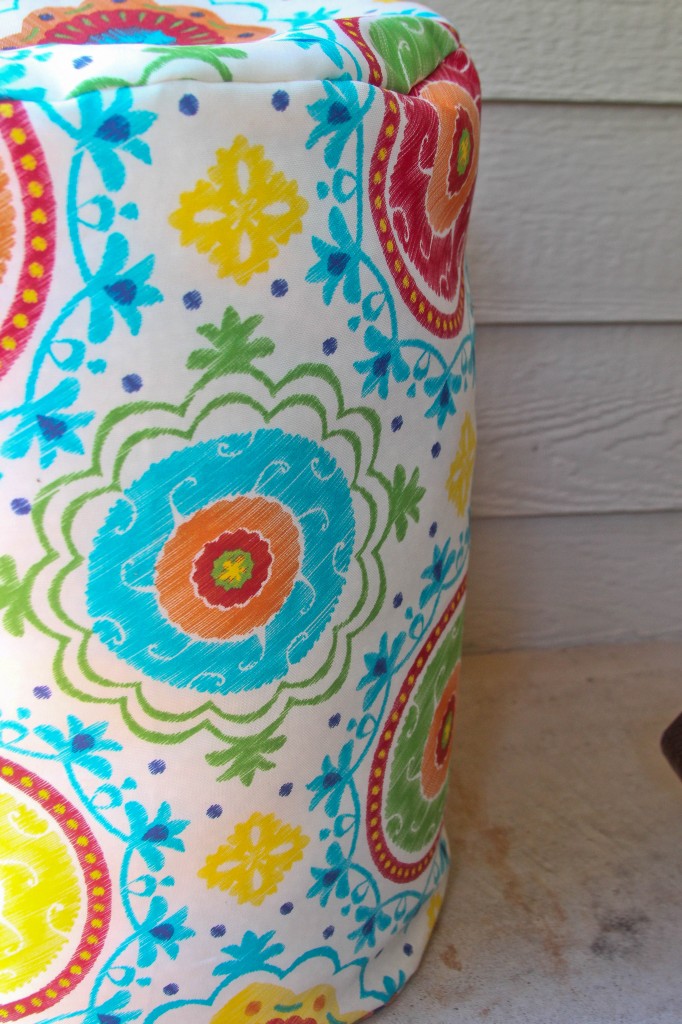 Both of these items were on sale, with my coupons and an additional 20% off I walked away paying $0. I love when that happens.
I am in love with my new rocking chair. I found it at Kroger for $89.99. The detail on the wood is amazing and different. For the price it was just right.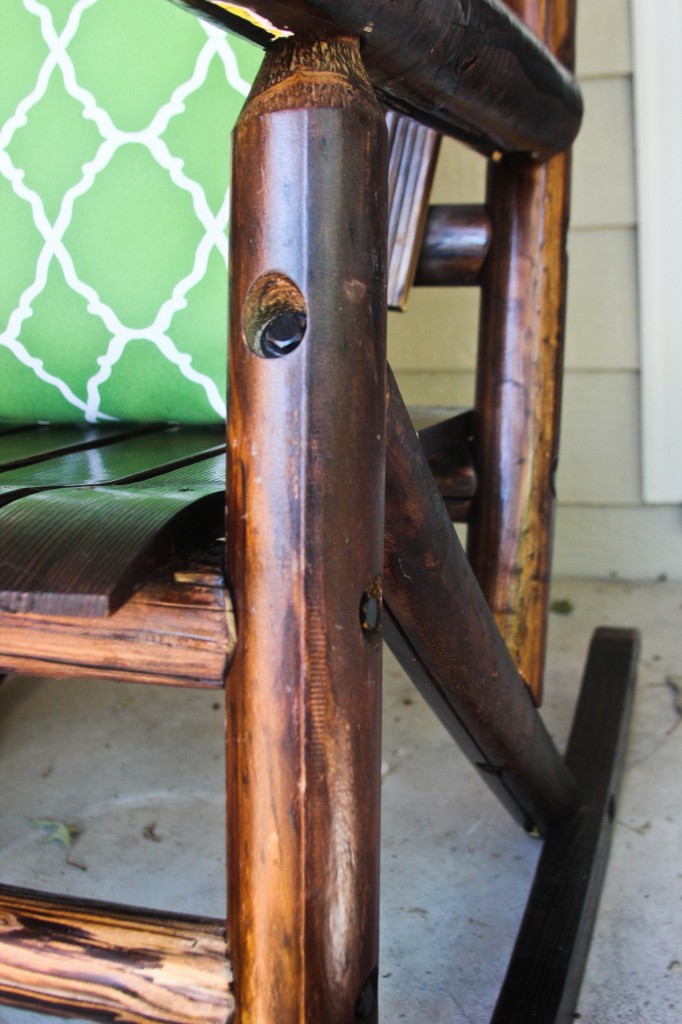 I found this piece at Marshall's and had the idea to place it on the bare wall right across from the chair but decided instead to put it on the door.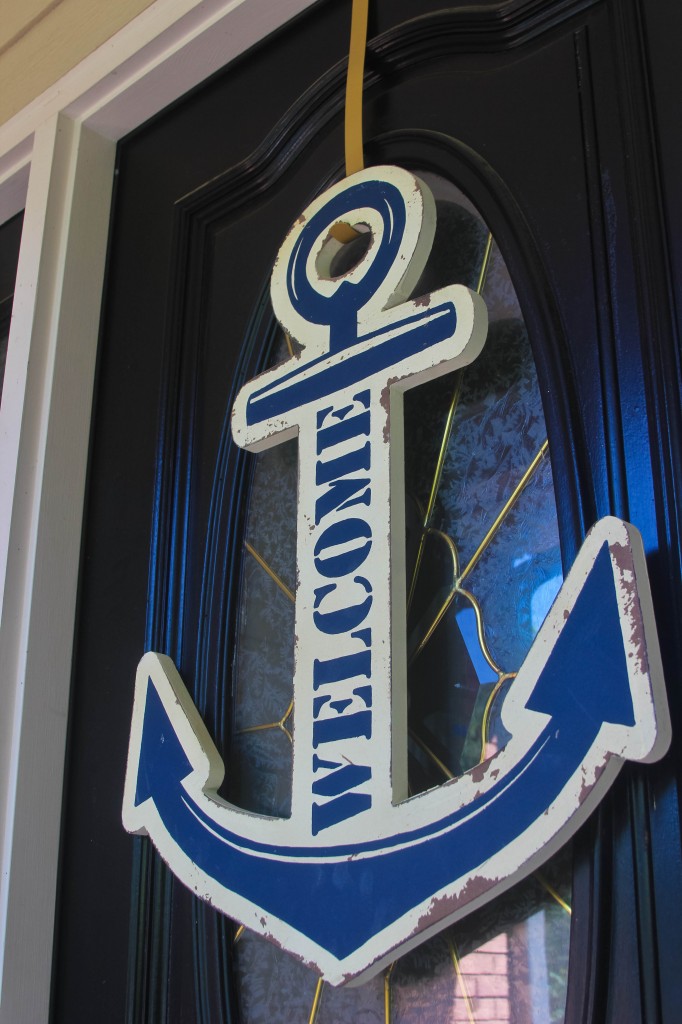 I'm not sure what to do with this space. I'm thinking about painting that sewing table I snagged from the Goodwill a nice color and decorate it with seasonal items. There is that "S", I suppose I'll either paint it or wrap it with jute. I'm on the hunt for some type of bench or additional seating for the bare area.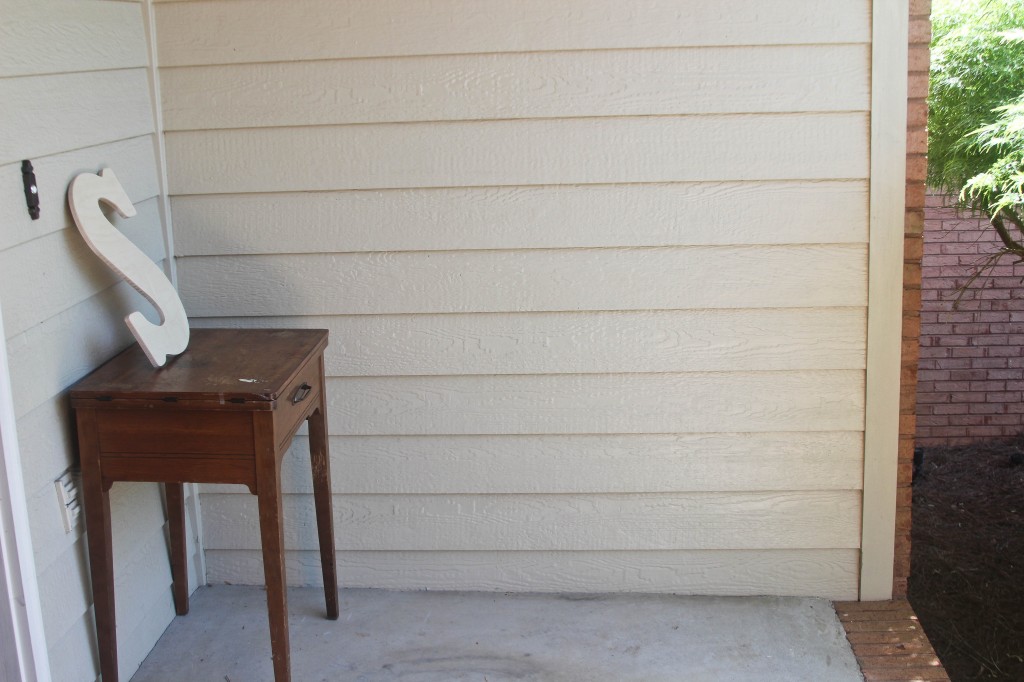 While the porch is still a work in progress I'm glad it's not bare anymore. The next pieces will probably be a rug and some plants.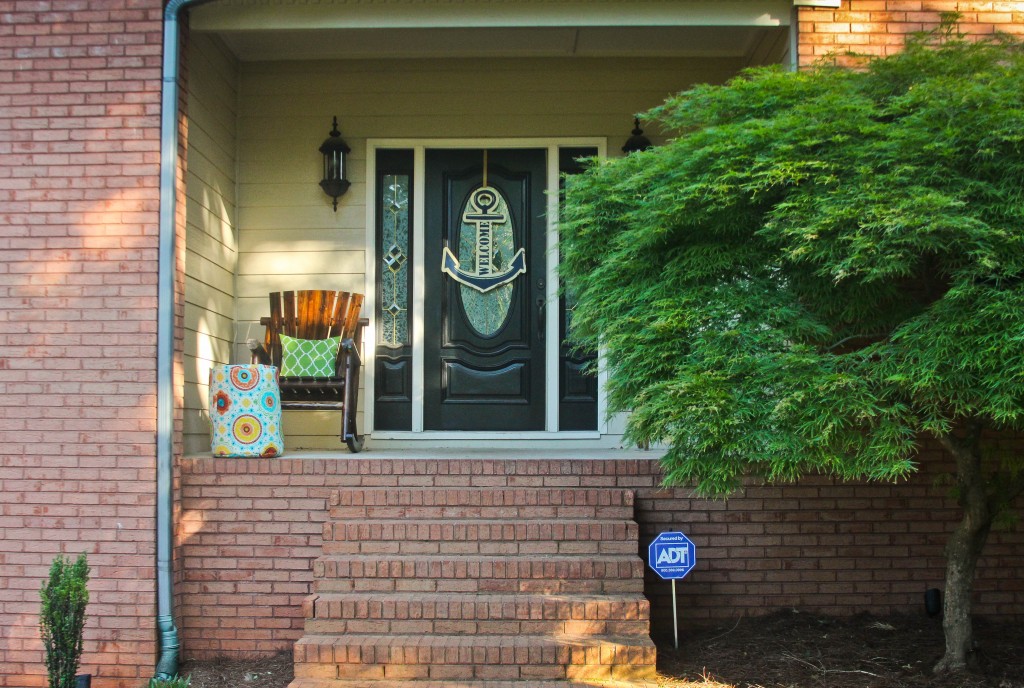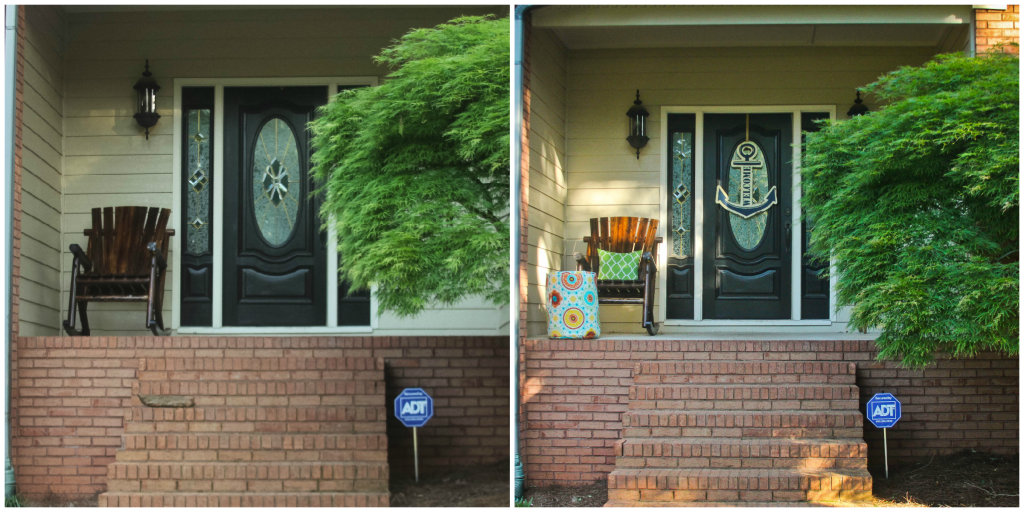 What else do I need?!!