It's that time again. This month the Fab Top 5 is focusing on the heartbeat of our homes….the kitchen.
If you've watched my vlogs you know for some reason we spend an insane amount of time in the kitchen. Not even really cooking but just standing around and of course as a result it stays a mess. It is the central dropping place for JUNK.I've about had enough and am slowly starting the move toward a much more organized home starting with the kitchen. My pantry organization was really all about storage options that worked for the space and were affordable. I'm happy to share with you today 5 places for pretty, affordable and functional kitchen storage
Target
Who doesn't love a good stroll through Target with your cliché cup of Starbucks. The Dollar Spot has been my friend when locating kitchen storage items.
The wire baskets and the bag the potatoes are in were only $3 each and I paid a whopping $1 for TWO of the little plastic baskets that hold band aids, thermometers and other first aid items.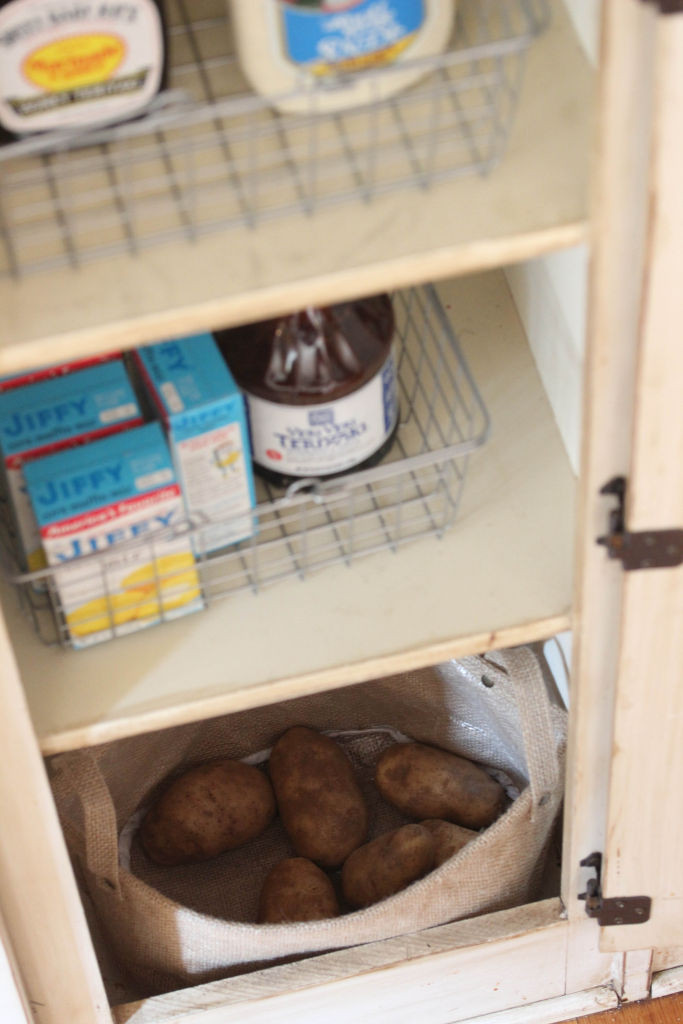 Michaels
I won't tell a lie or as I tell my children to say….a fib. I used to think Michaels was a spot for old crafty women. I suppose I've now become an old crafty woman?
Michaels always has the best sales going on and with a little creativity you can turn those seemingly plain items into functional storage. With my coupons I love to pick up their Ball mason jars. They ring in under $3 for the medium sized ones and because these are made for canning if screwed tightly no need to worry about your items going stale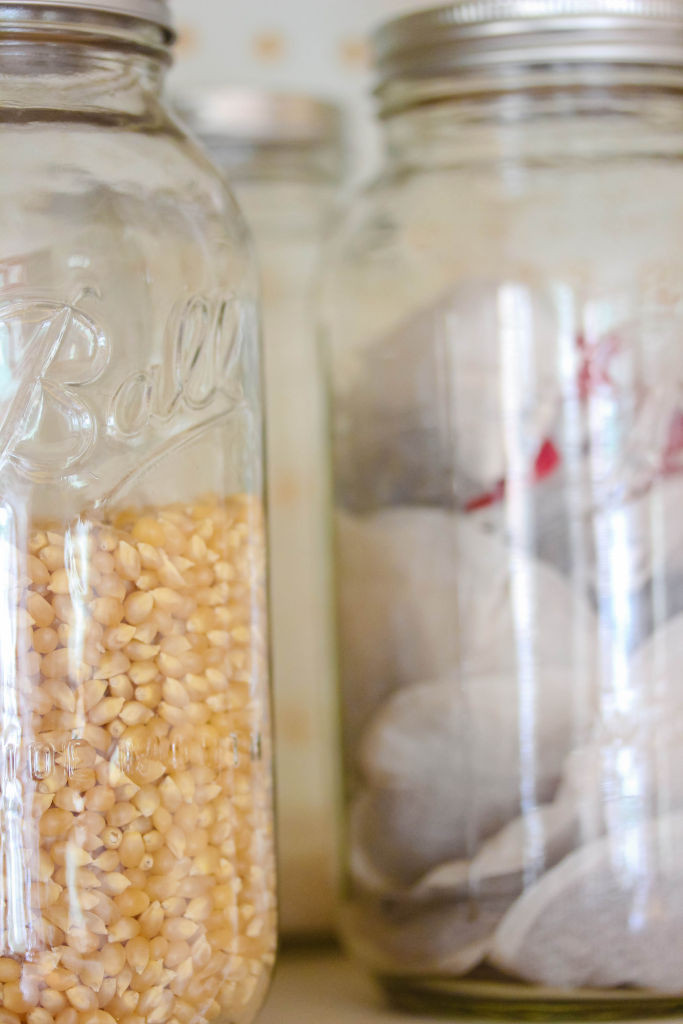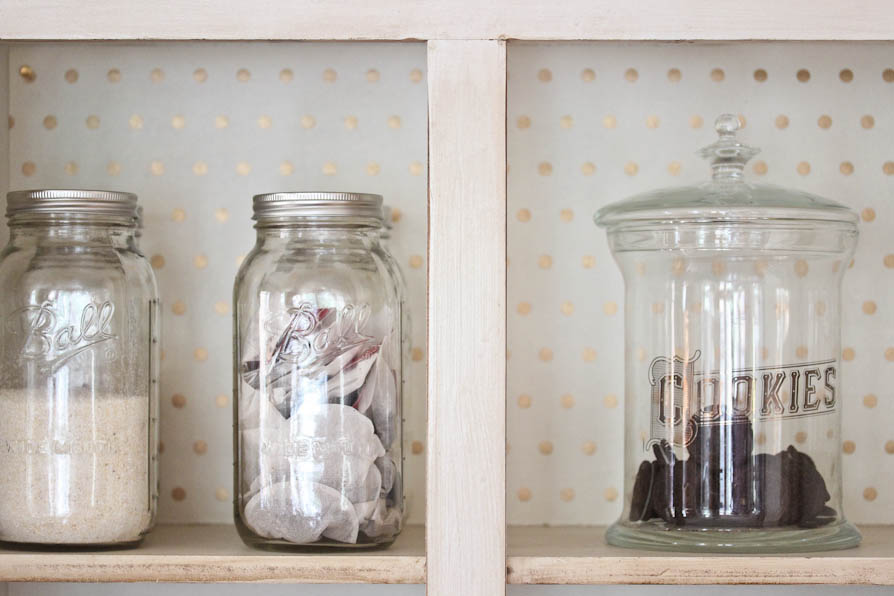 TJ Maxx | Marshalls | Homegoods
Technically, I know these are three different stores but they all have the same owner so that makes them family. We all know that either of these three will yield some awesome finds. The thing about these stores is if you see what you need get all of them, especially baskets or storage items…at least if you want them to match. Whatever you don't need return, better to be over than under prepared. I know about this.
I picked these baskets up at Marshalls and didn't get all of them and got stuck with having to pick up two smaller ones because they were all out of the big ones when I went back. Worked out though, they fit my packets perfectly.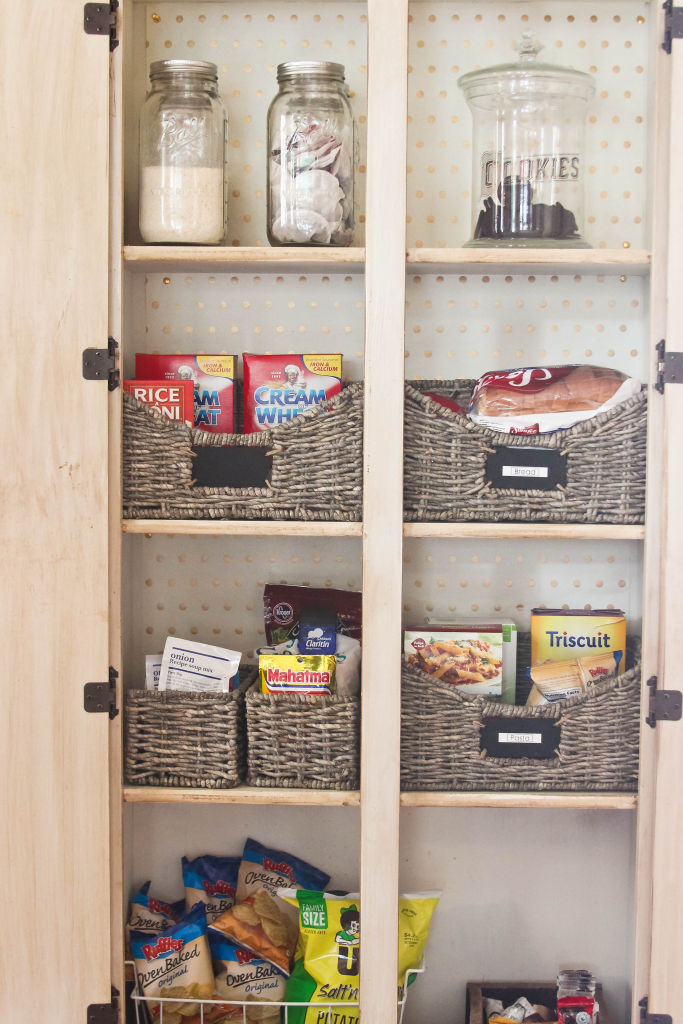 Dollar Tree
I looooooove the Dollar Tree. LOVE.
While some of the baskets may look cheap , don't be afraid to spray paint them and add a little color. These large baskets can store snacks and other loose items, allowing you to rid the cabinet or pantry of bulky, unattractive boxes.
The orange bin houses snacks that I have to disburse lest they get eaten in one fell swoop. They can't even see what's in there. I do plan to spray paint it gold at some point.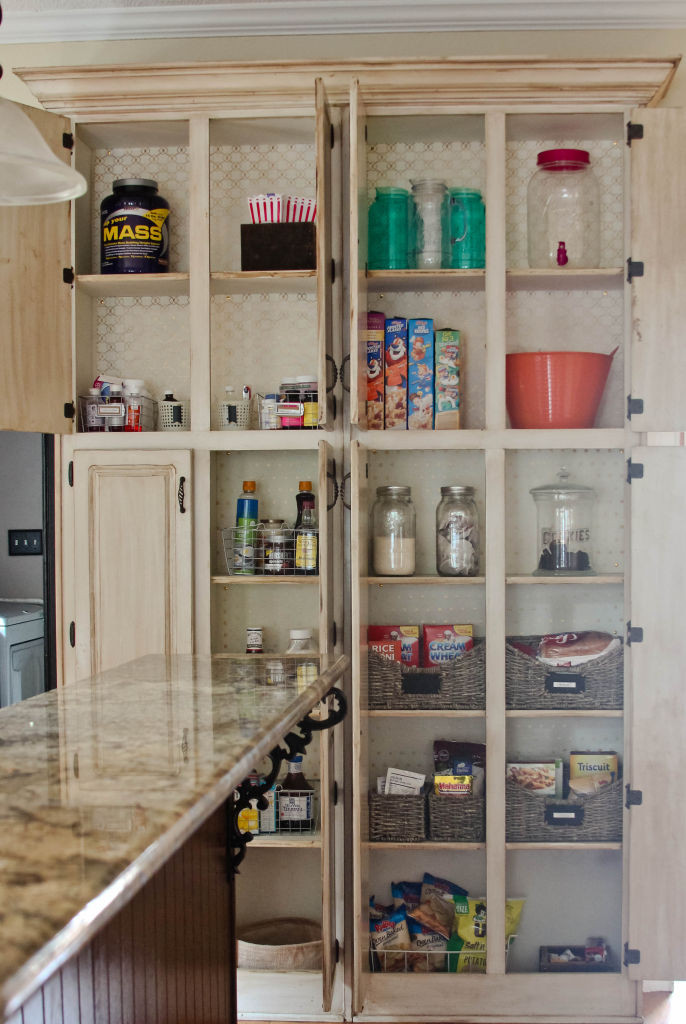 IKEA
I may or may not have saved the best for last….If you are looking for cheap and functional storage Ikea is it.
I purchase fresh spices, so in an effort to reduce the bulk of the plastic containers they come in I funnel them into these Ikea glass spice jars that are 4 for maybe $3 or something in that ball park. I then label them. That cabinet is almost complete and I'll be doing a reveal next week.
Be sure to visit the remaining Fab 4 for their top 5 takes on all things kitchen
Bernetta Style – Top 5 Things to Do in the Kitchen Besides Cook
Fab Haute Mama – Top 5 Ideas for Fun and Learning in the Kitchen with Kids
Kokoa Magazine – Top 5 Kitchen Tips and Tricks
Lashawn Wiltz – Top 5 Food Photography Tips