If you have a few wayward candy canes lying around here's an easy recipe that will put them to good use. While the red and white of the Christmas holiday has passed, if you couldn't tell from all of the decor in stores Valentines day is upon us. Make everyday delicious with Kraft with these fun candy cane dessert minis that are perfect for a fun kids Valentines Day party or just a fun activity to get them in the kitchen.
These simple ingredients are all you need along with 1 1/2 cups of boiling water.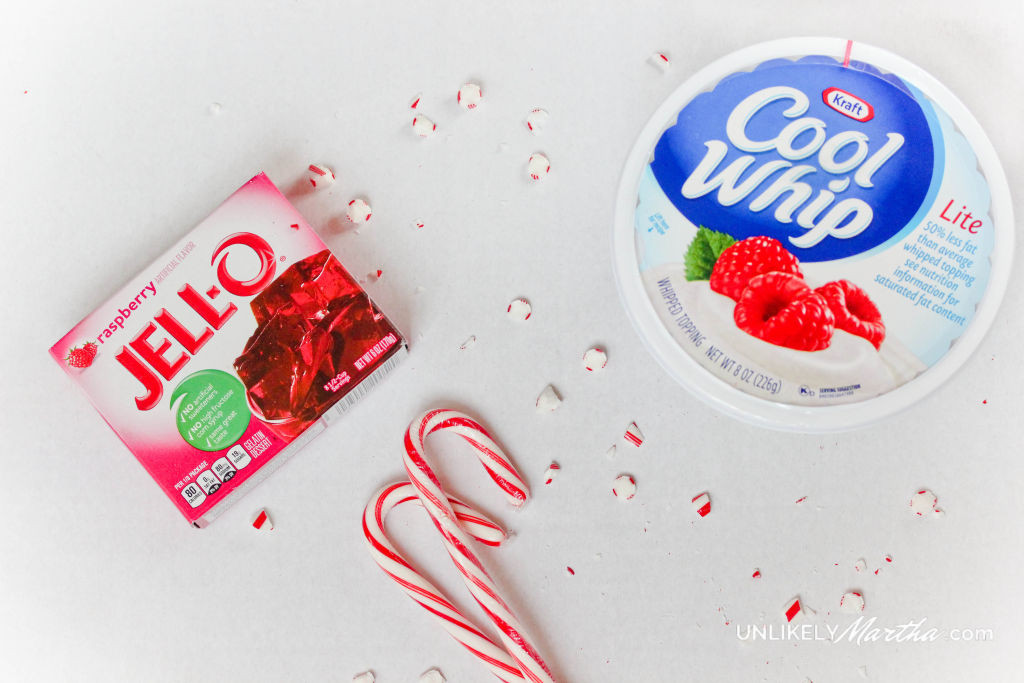 Mix the powdered jello mix with crushed candy canes and add hot water. Be sure to stir well after adding the hot water.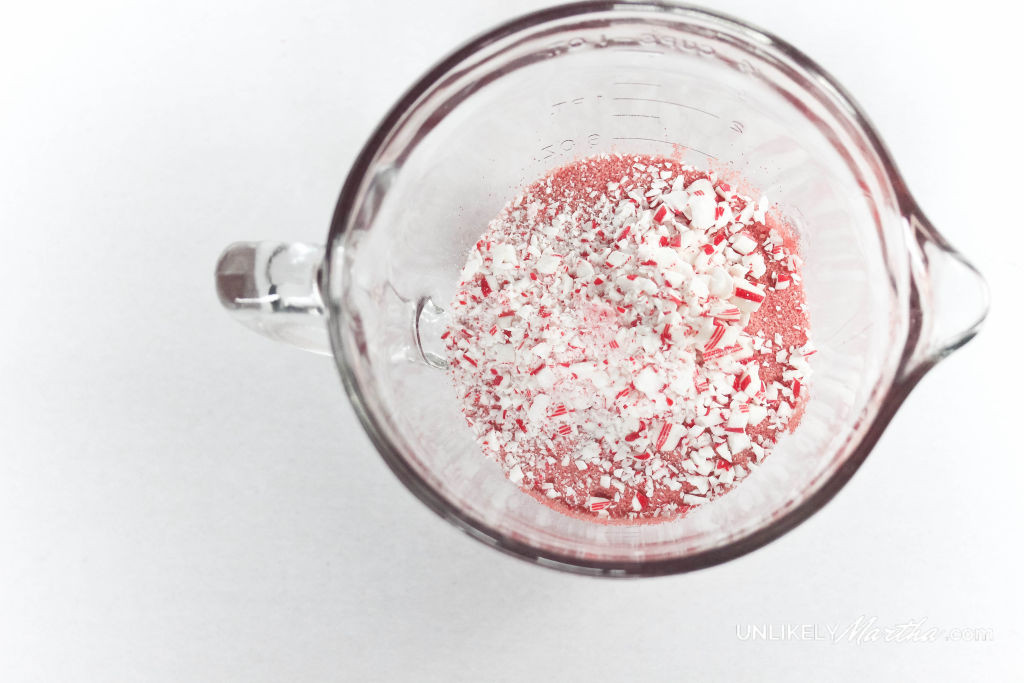 Reserve one cup of Cool Whip and add the remainder of the 8oz. tub into the dissolved jello mixture.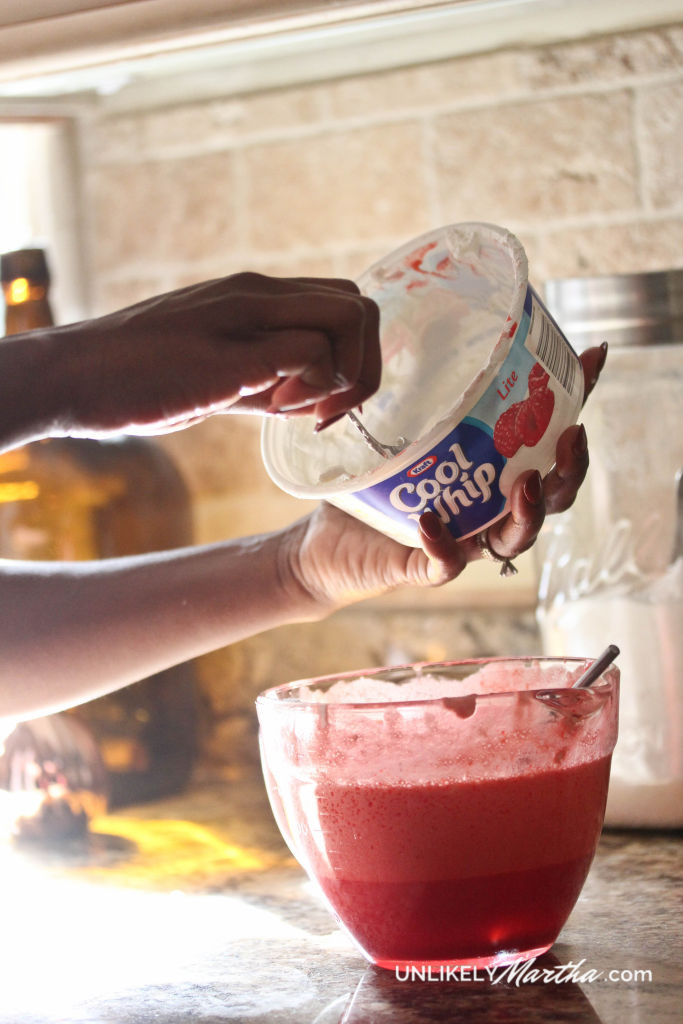 Pour mix into shot glasses or any cup of your choice. Of course the smaller the glass the more servings. Let chill for 2 hours or so. Once the jello had set top each glass with a dollop of the reserved Cool Whip and crushed candy canes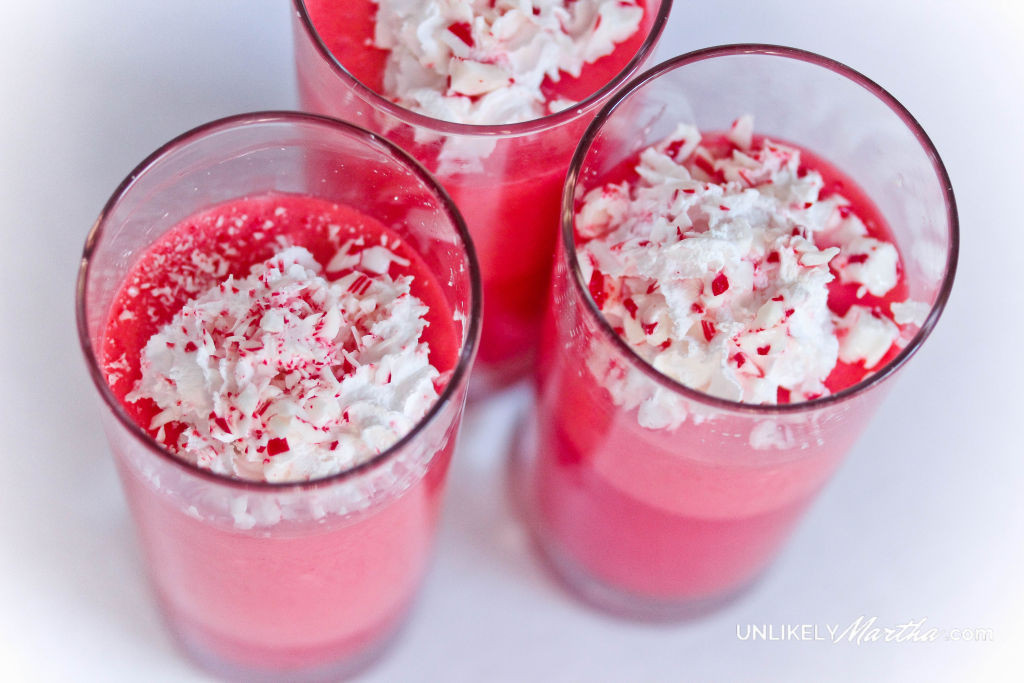 Candy Cane Dessert Minis
Prep time:
Cook time:
Total time:
Ingredients
1-1/2 cups of boiling water
1 pkg. (3 oz.) JELL-O Raspberry Flavor Gelatin
12 mini candy canes, crushed, divided
1 tub (8 oz.) COOL WHIP Whipped Topping; thawed, divided
Instructions
ADD boiling water to combined gelatin mix and 1/3 cup crushed candy cane in medium bowl; stir 2 min. or until gelatin mix is completely dissolved and candy is melted.
RESERVE 1/2 cup COOL WHIP. Add remaining COOL WHIP to gelatin mixture; whisk until blended. Spoon into 12 (2-oz.) shot glasses. Refrigerate 2 hours or until firm.
TOP with remaining COOL WHIP and crushed candy cane just before serving.
To sweeten things up a bit more Kraft has coupons that will make these dessert minis tasty and save you a little bit of money. For more recipes click here.
Sponsored post by Lunchbox.