As a child I loved The Little Mermaid along with An American Tale…I digress.
Back to Ariel.
I'm sure I am getting pay back now for all of the movies that I have to watch over and over again as a result of having subjected my parents to countless views of The Little Mermaid via VHS tape. Remember those?! I watched mine so much that the tape came out and my dad had to replace it.
To this day I still enjoy the movie and will cuddle in to watch it every now and then. My daughter as a result of having watched it with me and catching some of the episodes on The Disney Channel has also gained a love for Ariel. Being the girly girl that she is I went out to Walmart  and purchased her an Ariel dress up set to tickle her little fancy and to keep her from dressing up in my clothes.
When she put on this dress it was like magic. She twirled and sang about being a mermaid and continually told me that her name was Princess Ariel and she needed to go to Disney World!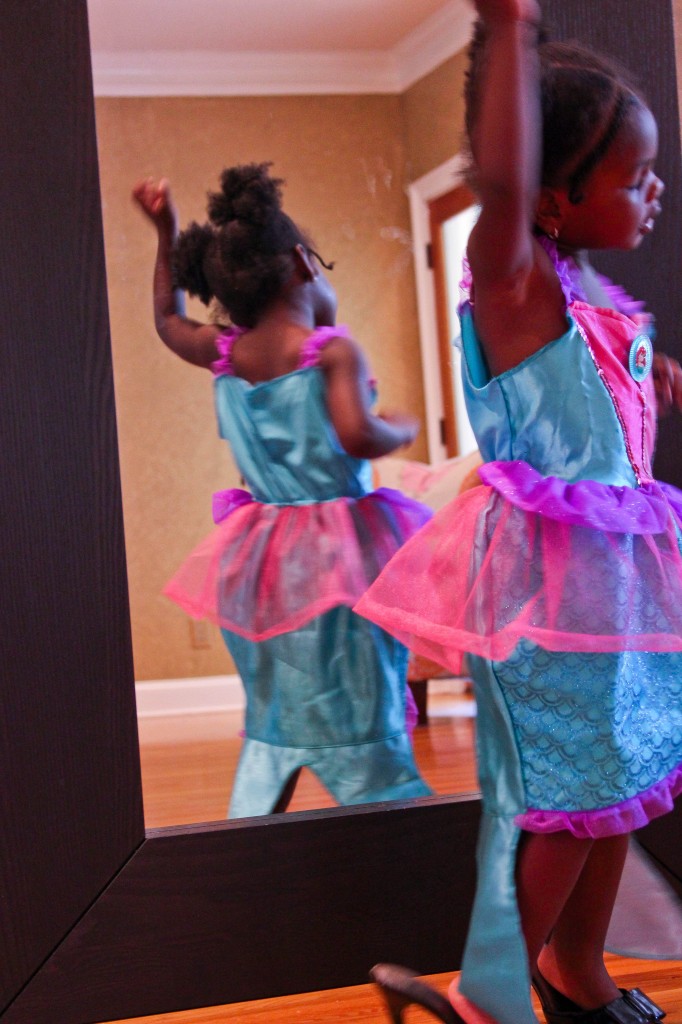 With Ariel as a part of the Disney Princess crew there is now a great selection of Disney Princess products available at Walmart.  These are some great products to think about as we move into the holiday season.  In addition, the Collectors Edition Blue Ray/DVD will be available October 1st and we know how important it is to get these collectibles before they find their way back into the vault. Can you believe The Little Mermaid first debuted in 1989….I was 10 *faints*. This is the perfect opportunity to share a piece of our childhood with our children.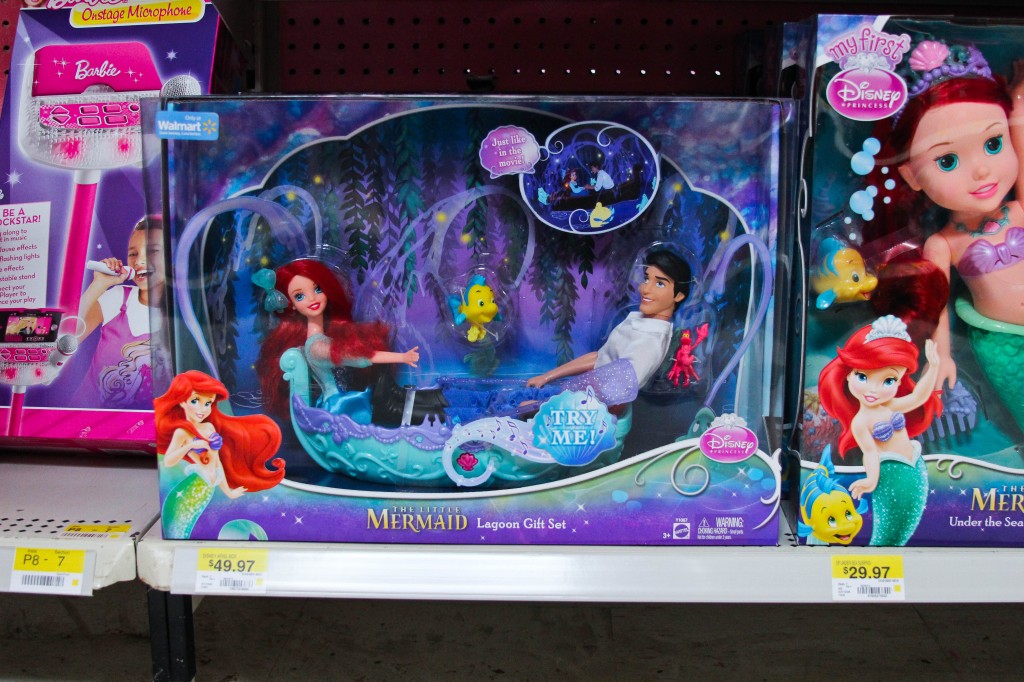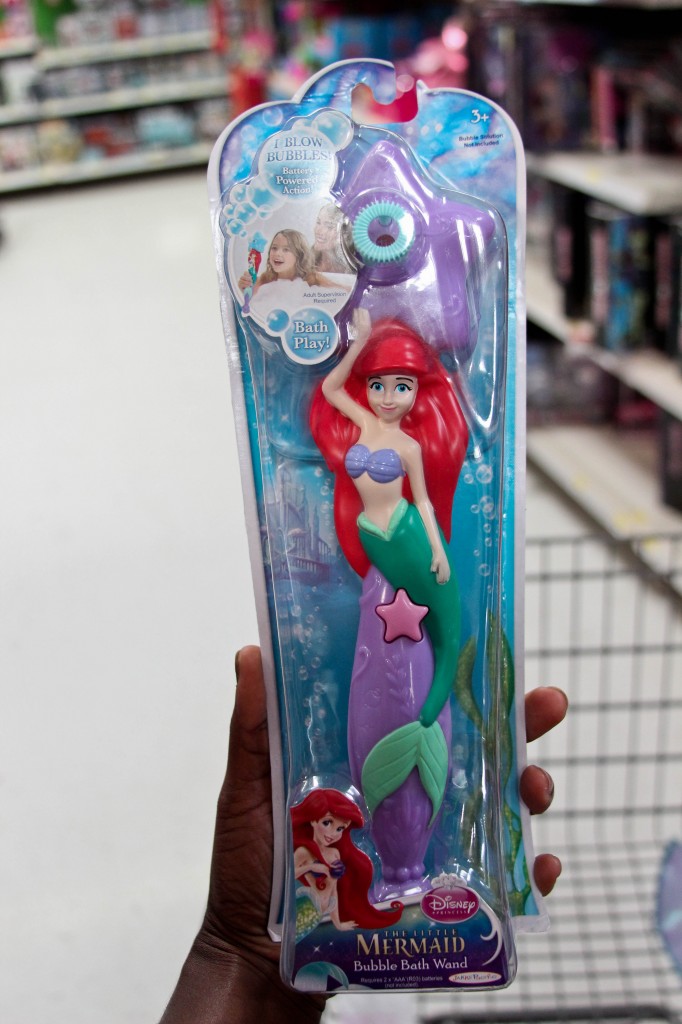 Check out The Disney Princesses on Facebook. They often share memorable lines from past movies that are applicable to adult life!
We're you a fan of the Little Mermaid?
Check out the Under the Sea Pinterest Board for Little Mermaid playdate ideas
*swims off singing " Up where they walk… Up where they run…Up where they stay all day in the sun. Wish I could be a part of that Woooooorrrrrrrrllllllllddddddd"