I was provided a complimentary stay at the Jekyll Island Club Hotel for review. All opinions are my own.
Schlepping kids to and fro, breaking up fights, late night trips to Sonic for half off milkshakes and squeezing in work where I can, pretty much sums up our Summer vacation thus far. When the tragic but beautiful reality hit me that the first day of school was just a little over two weeks out, I starting scrambling to  schedule a last minute getaway without the Mr. or the children.
My SILs and I thought it would be a great idea to do a Girls/Sisters getaway, our cousin Tosha tagged along and we had the most epic girls weekend EVER filled with laughter, shopping and fun.  Jekyll Island Club Hotel was just what our nerves ordered. Between us there are 11 children, new demanding positions and busy kids schedules so breaking free for a few days was just what we needed.
Jekyll Island Club Hotel is a National Historic Landmark listed on the National Register of Historic Places, and is located on Jekyll Island, which is considered one of the Golden Isles of Georgia. The property has been tastefully restored retaining many of its historic southern qualities while offering modern amenities.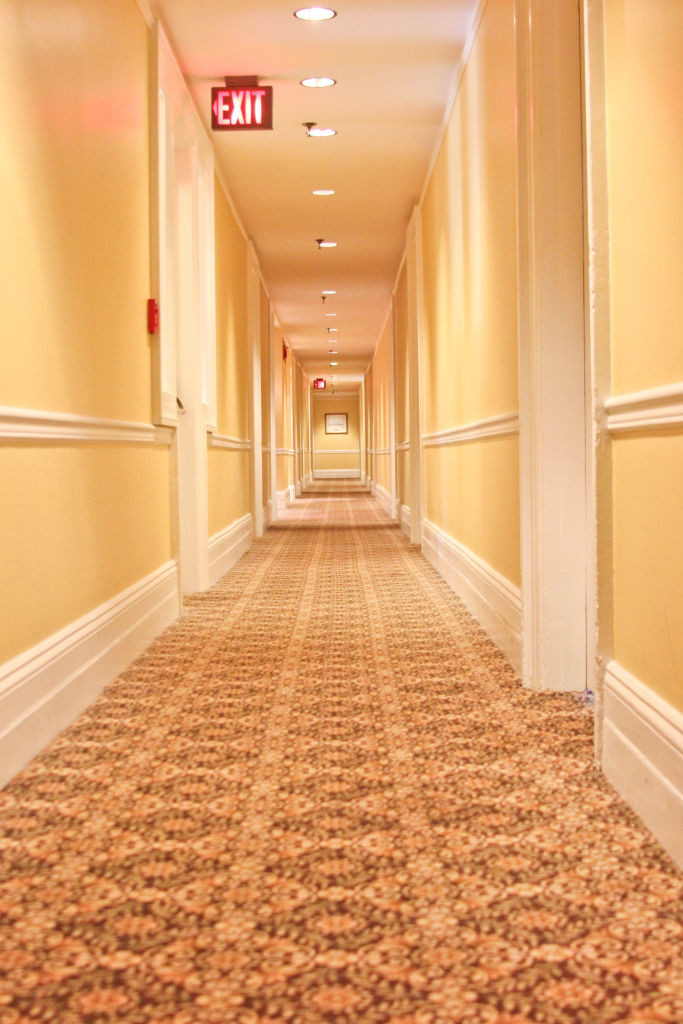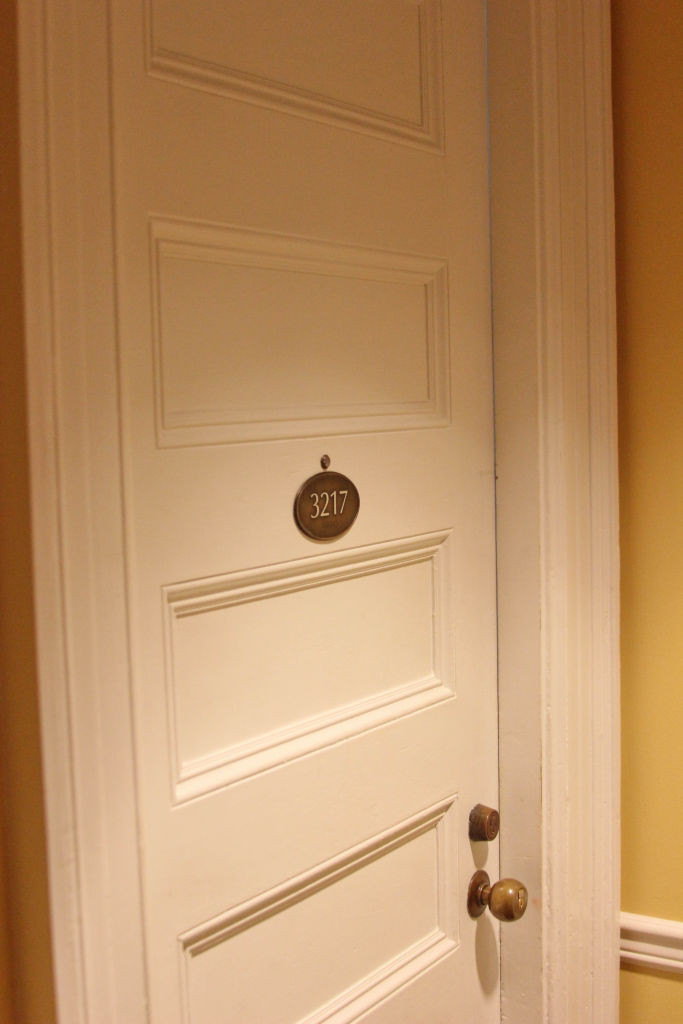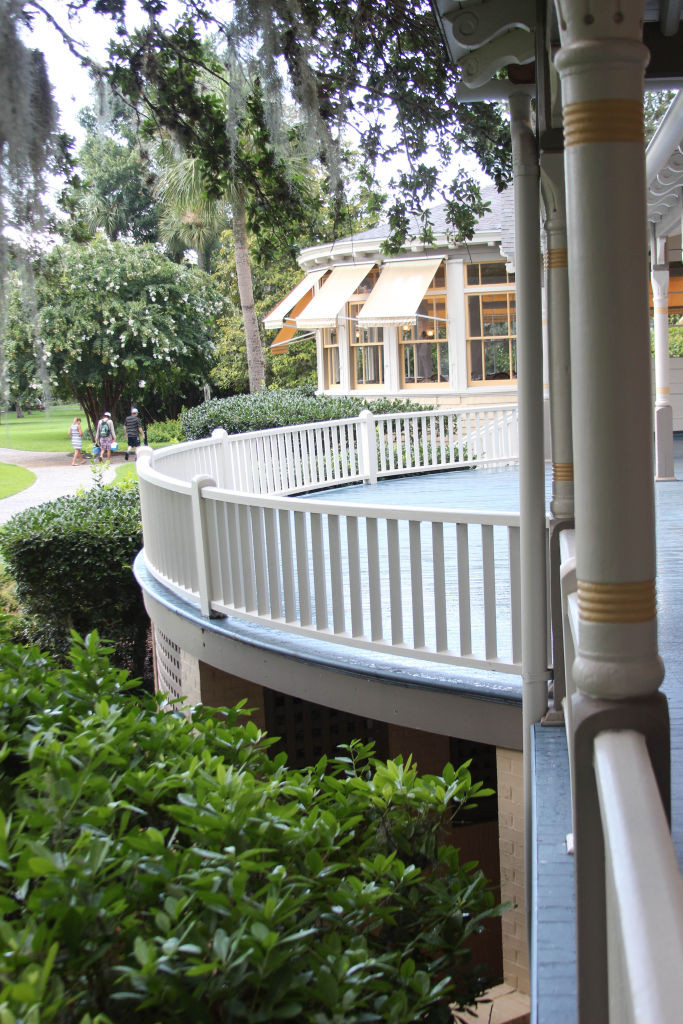 Our room was exquisite. Old world charm with free WIFI….yes please.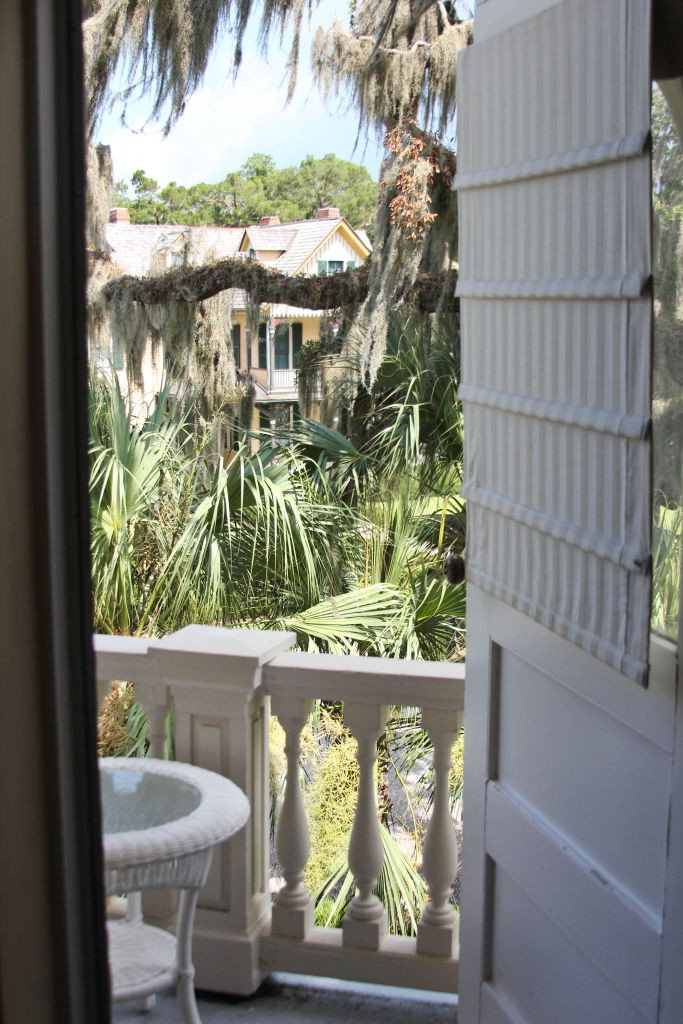 Couldn't truly enjoy the beauty of the plantation shutters that blocked out the sun because cousin Tosha rang the alarm at 6:30a our first morning there laying out our itinerary for the day. While I did issue her the most epic of all side eyes I'm glad she did, otherwise we would've never been able to experience all the island had to offer. By the time most people were just getting up we had eaten breakfast, shopped and were headed to the beach.
The hotel offered free shuttles to their beach pavilion which provided us with complimentary beach chairs, umbrellas and towels.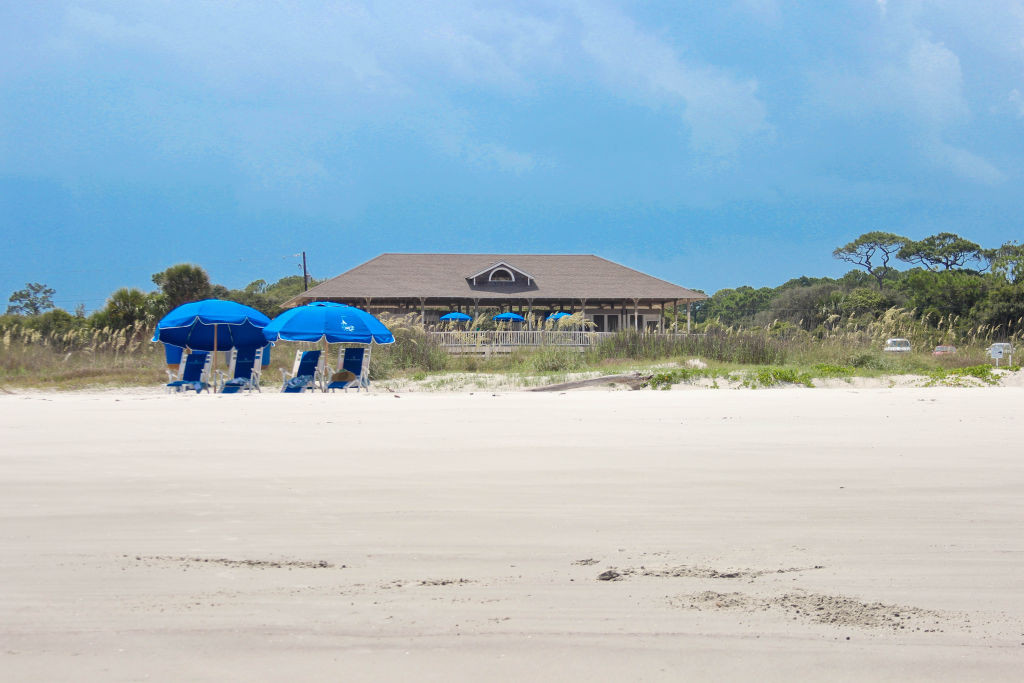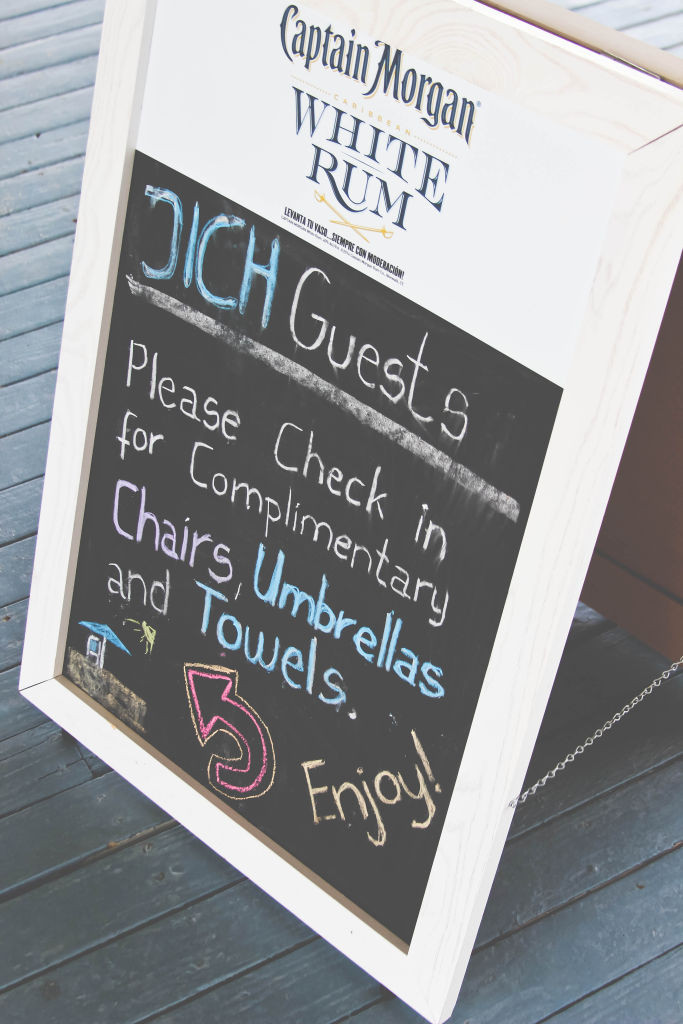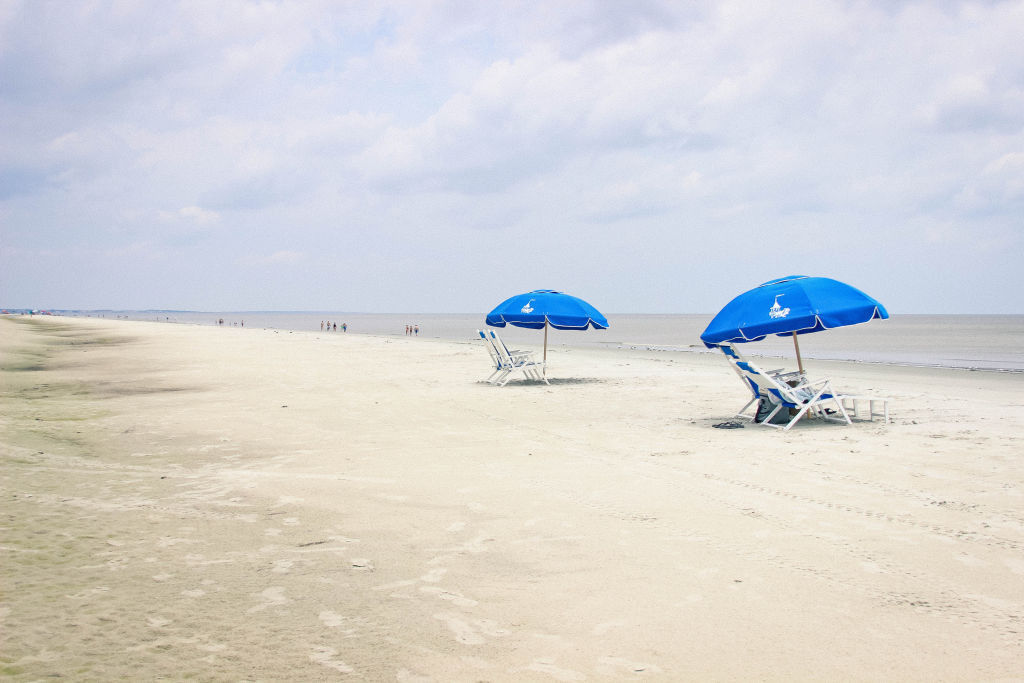 We walked the sandbar talking and laughing, the weather was overcast and the breeze off the water made for one perfect early morning beach stroll.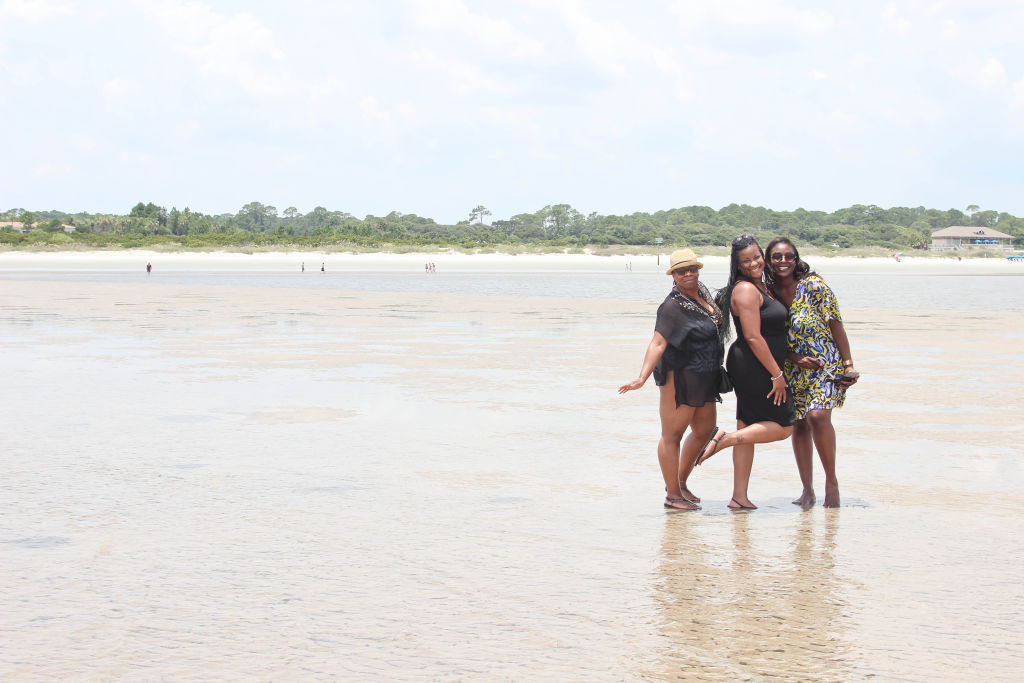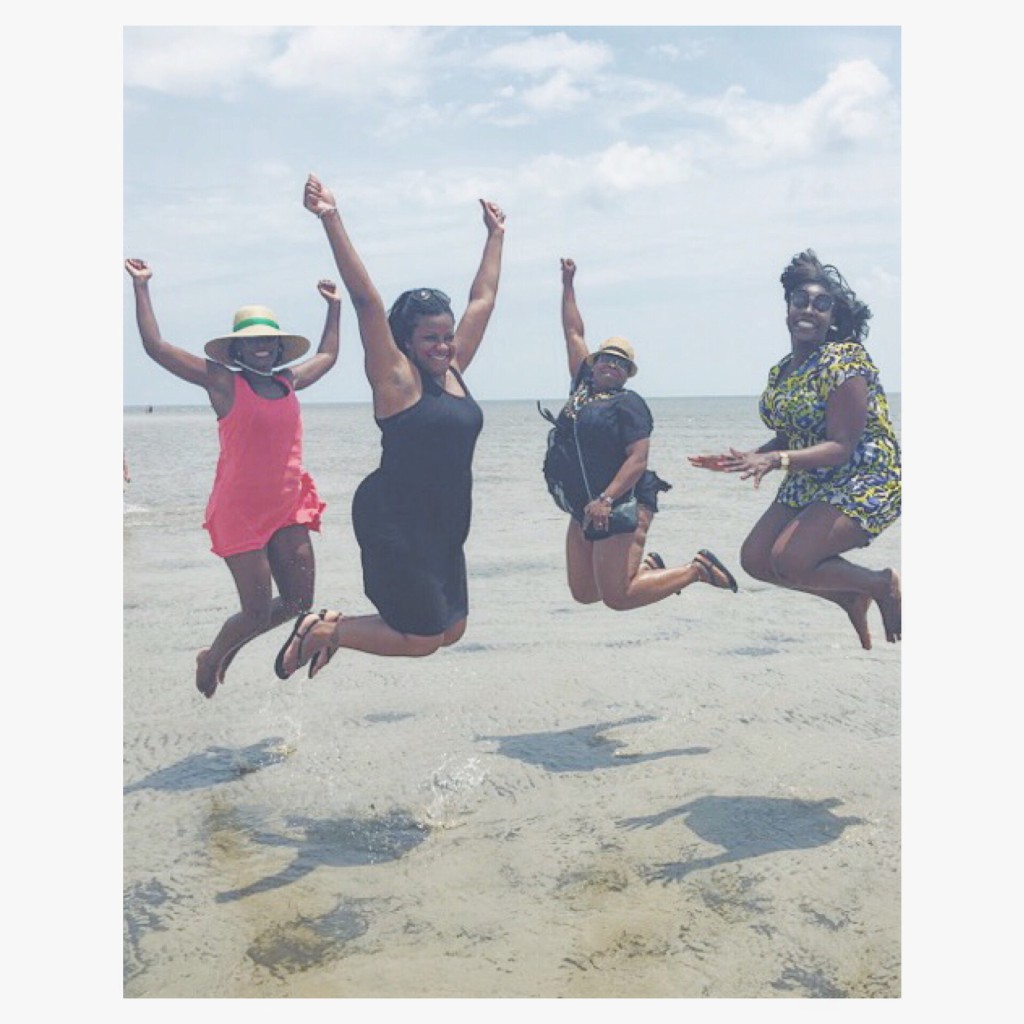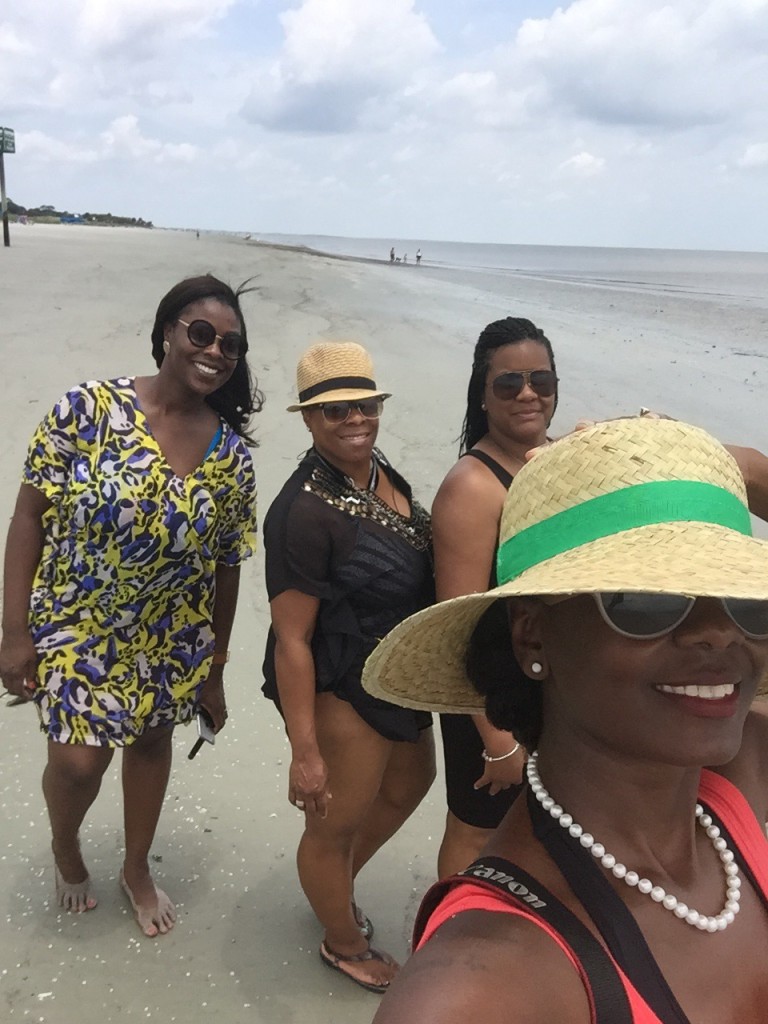 When the heat got unbearable and the storms started to roll in, we retreated to the club house for lunch and frozen libations before heading back to the hotel.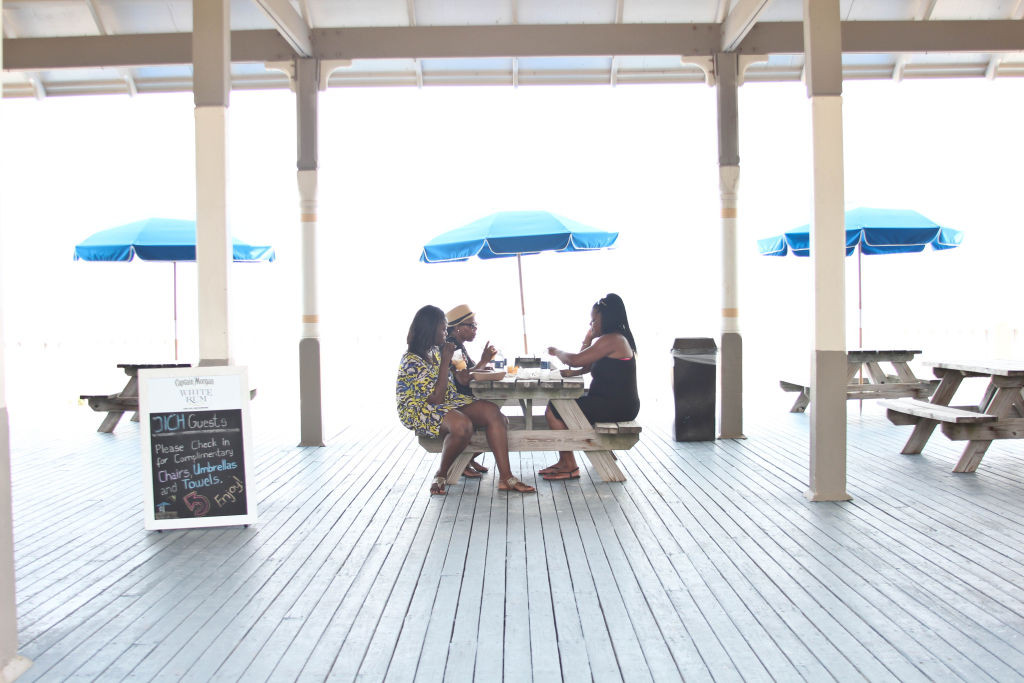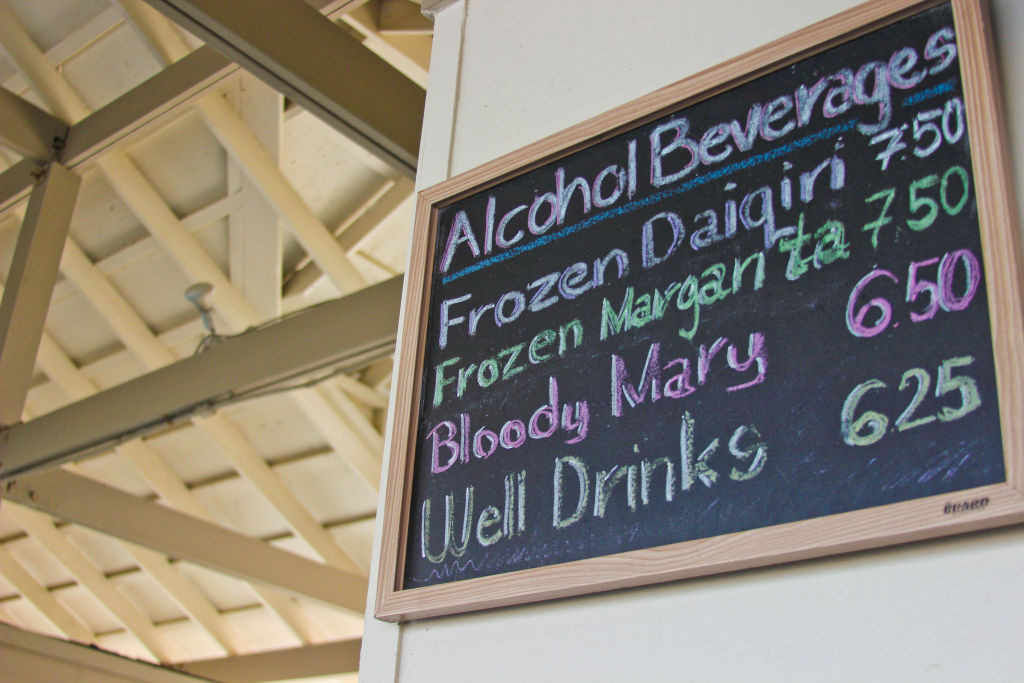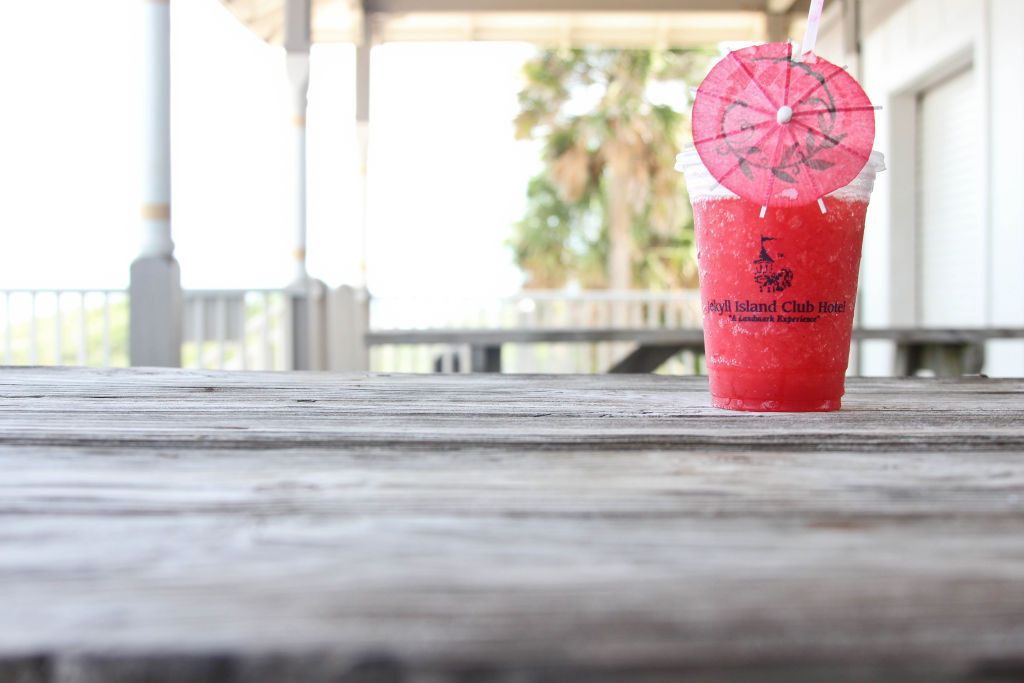 After giving our dead phones a little juice we journeyed back out to the lobby of the hotel to rent bicycles for a whopping $8 for 2 hours. OMG! We had so much fun. The sun was setting and the breeze was everything so we set off with property maps in our bike baskets and we rode….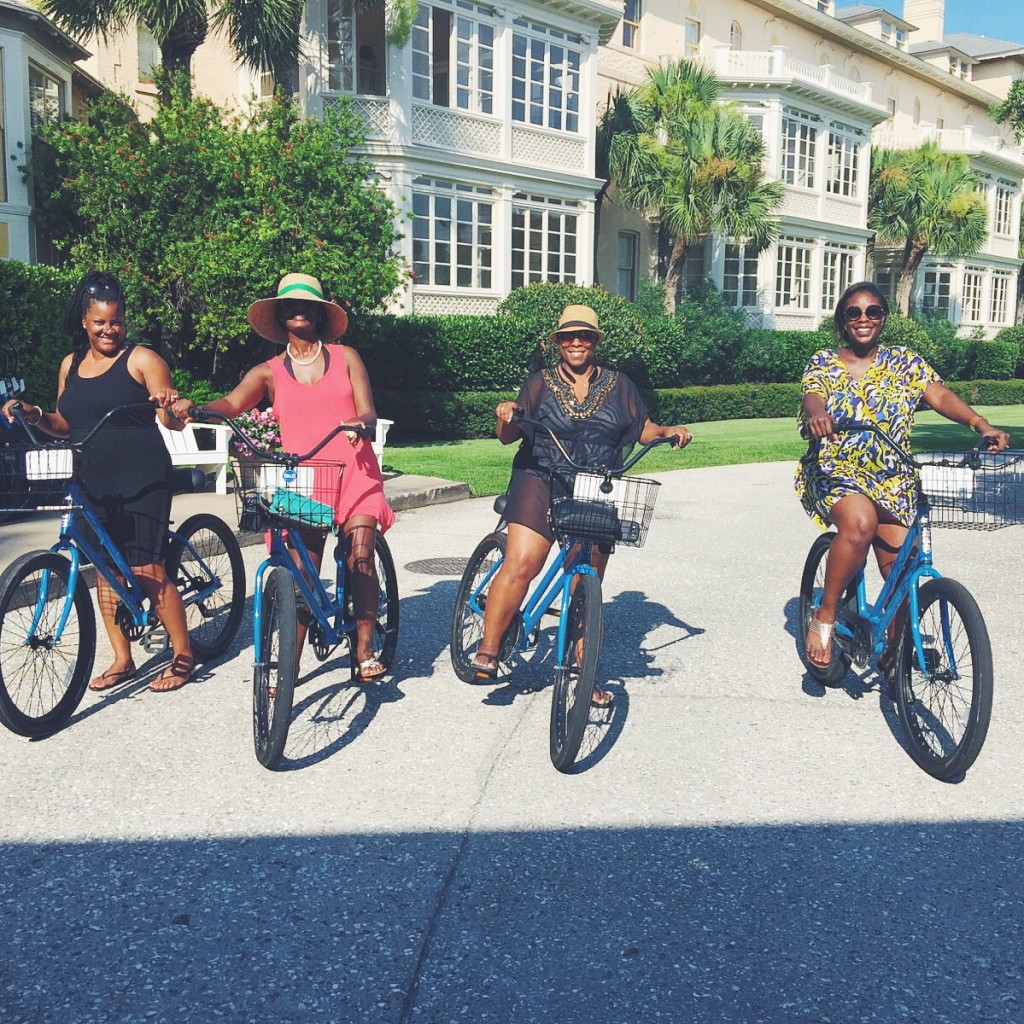 We stopped along the way to admire the property and the Spanish Moss that hung eerily in the prettiest way from hundred year old trees.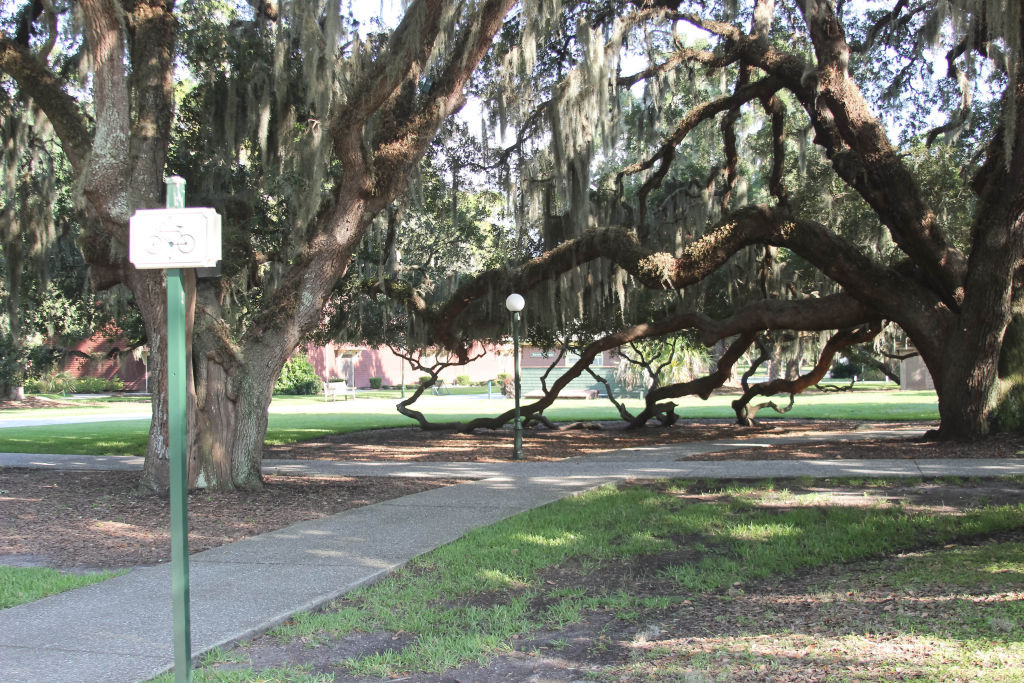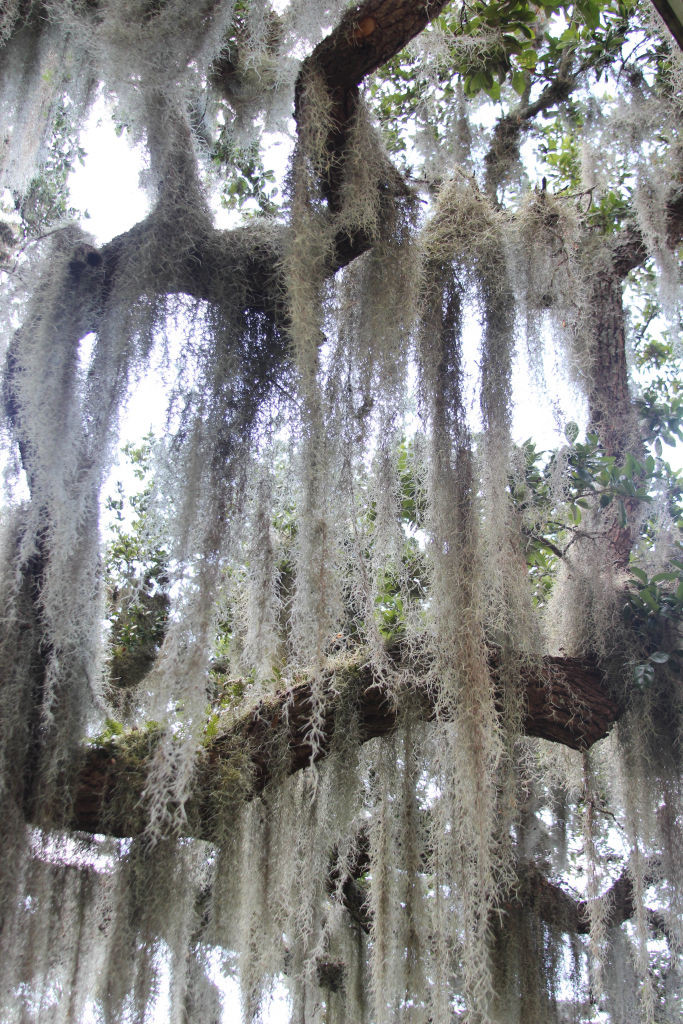 Then we found our way into town and parked our bikes and went in little beach shops and looked around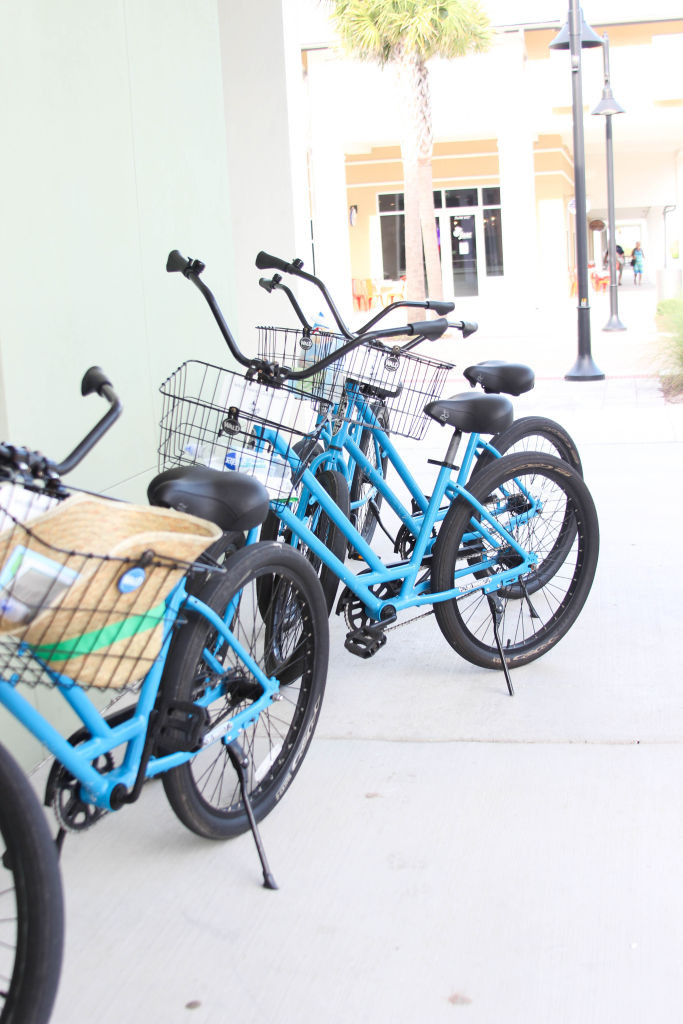 ….and we stopped when our legs got tired and enjoyed the breeze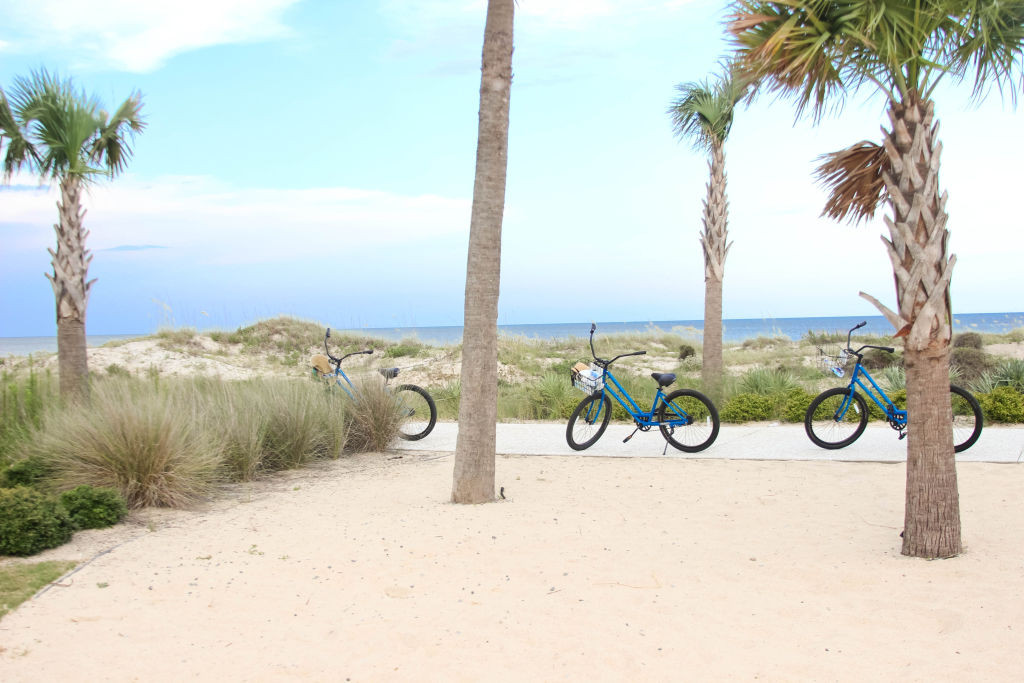 ….then we got lost and our booties were hurting and we needed to check our social media. It was then that we realized we had biked nearly 7 miles. S E V E N miles.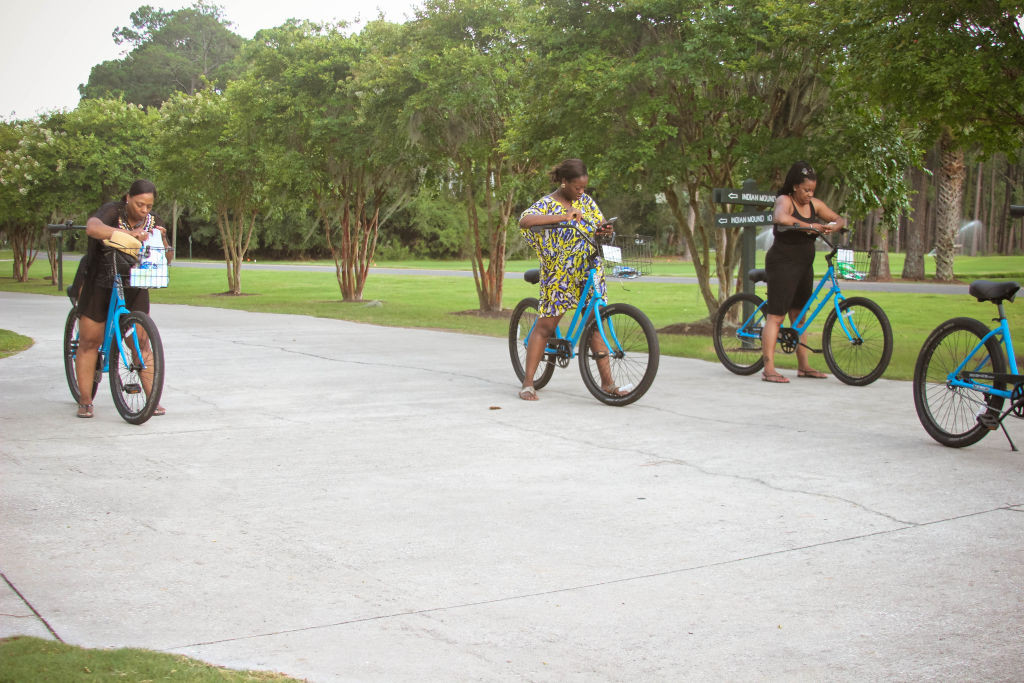 We finally found our way back to the hotel and we had jokes with the friendly staff when we were walking like zombies….but we did that! Now I want a bike.
W E D N E S D A Y
Cousin Tosha allowed us to sleep in and we had a little girl talk before venturing out to a local Mexican restaurant on the beach for brunch. After brunch we headed back to the property to admire some of the historic homes on the property that also housed quaint little eclectic shops where we gathered souvenirs for our babies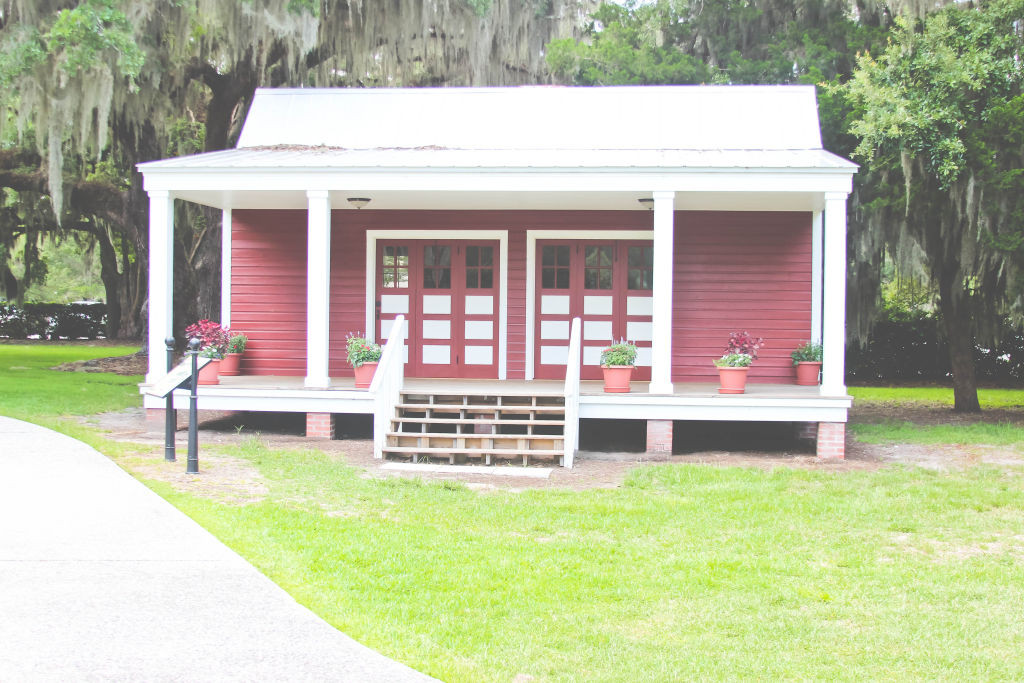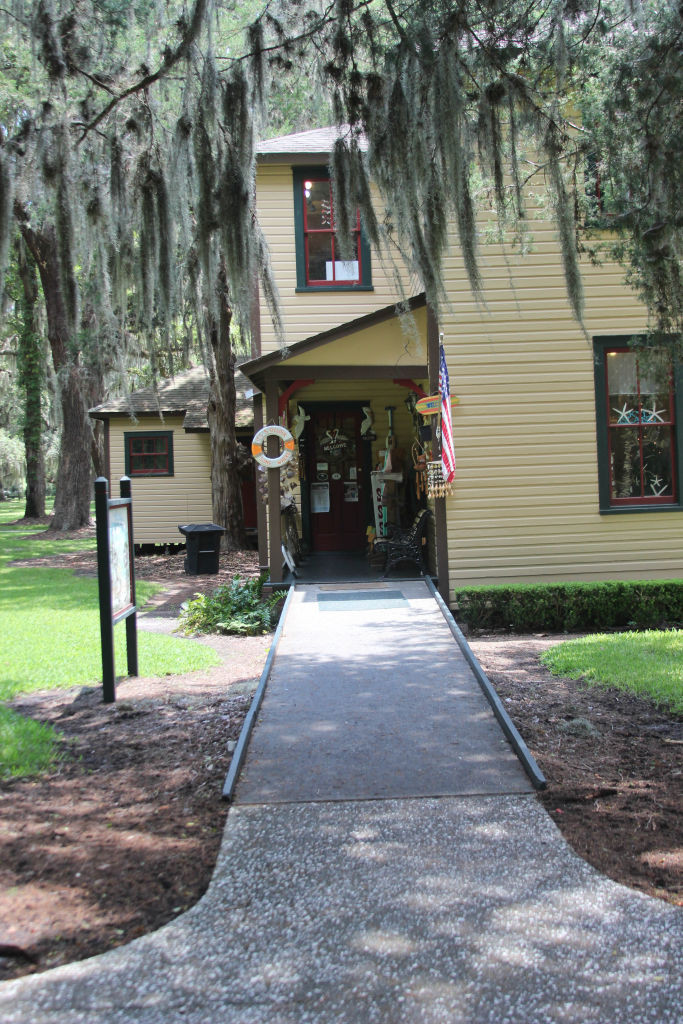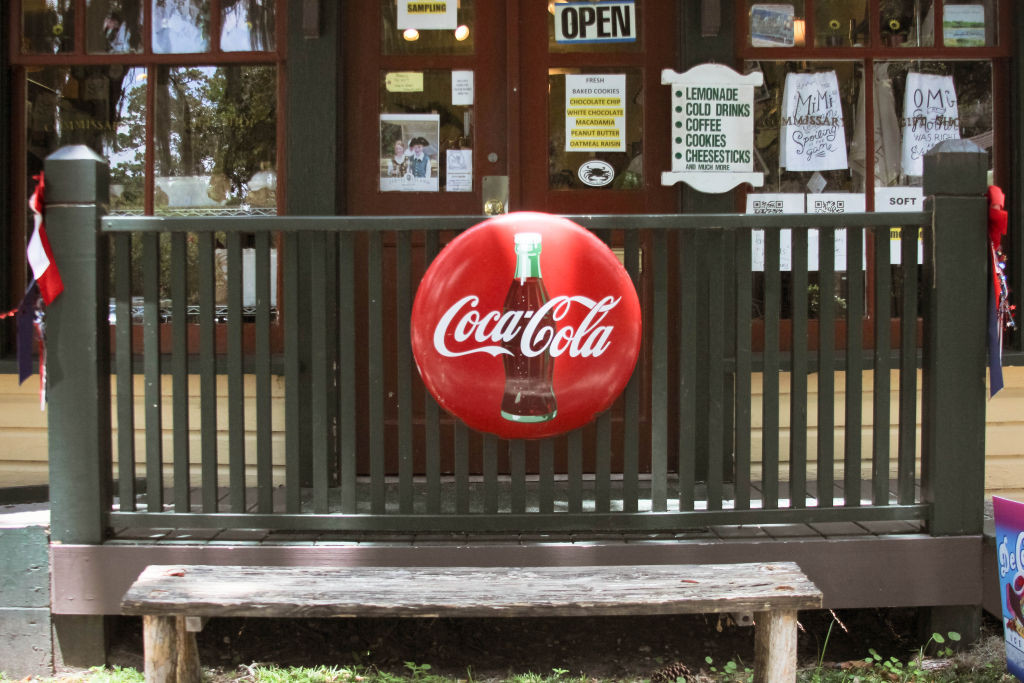 These few days were much needed. It's so cliche, but I'm going to repeat the obvious. As women we spend so much time nurturing everyone else that we really need to make it a priority to nurture our own relationships with the people that we love. We are already planning our next trip back.
If you are looking for a great place to host a girls getaway weekend, or a weekend with "bae" take a peek at all that the Jekyll Island Club Hotel has to offer. There was so much more to do and explore that we didn't touch. Truly a resort where everything you need is within reach.
When was the last time you took a quick getaway?