With our impending move I am really excited to exercise my decorating skills. I will confess I'm not the best painter and add to that my indecisiveness and you have a recipe for disaster. Rooms in this house have been painted up to 5 times so I am happy to give this new line of paint a whirl in our current home to get a feel for it to hopefully avoid a case of the "re paints" in our new home.
Glidden has teamed up with Disney to create a new line of paint that includes 112 exclusive shades and 5 innovative specialty finishes that are affordable and available at your local Walmart. Of the 5,097,129 times that I have shopped for paint, well over half of those gallons were purchased at Walmart. I find their knowledge of paint to be comparable with some of the bigger home improvement chains not to mention the convenience since I spend a ton of time in Walmart. If you are interested in seeing if your Walmart carries this brand please visit DisneyPaint.com where there is a store locator along with additional information regarding this line of paint.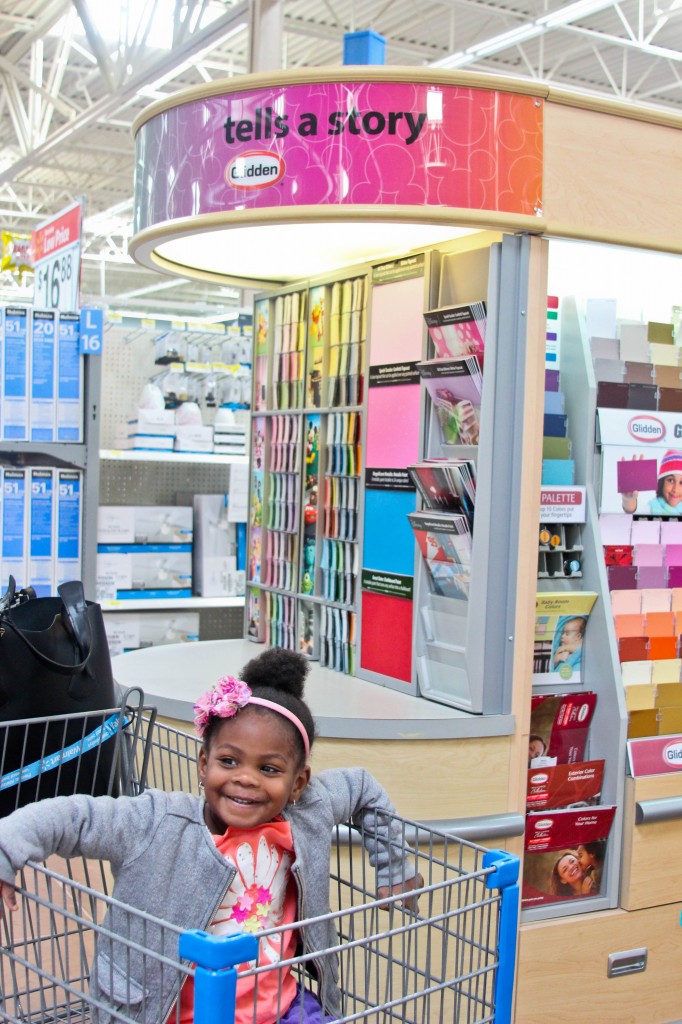 In the best interest of children there are quite a few impressive qualities about this new line of paint to include:
Low odor and no VOCs
Ultra durable, and able to withstand wear and tear along with repeated scrubs and washes. Scuffs, crayon and pencil marks, finger prints and tough stains wash off without removing the magical color.
Complementary color palette that easily matches Walmart's Disney bedding and Disney room accessories, such as furniture, toys and décor options, sold in store or online.
One afternoon Addison and I headed out to our local Walmart  in search of paint colors and a specialty finish. I let her take a look over the swatches and gave her the chance to pick out her favorite colors. Maaaaan, she was worse than an adult.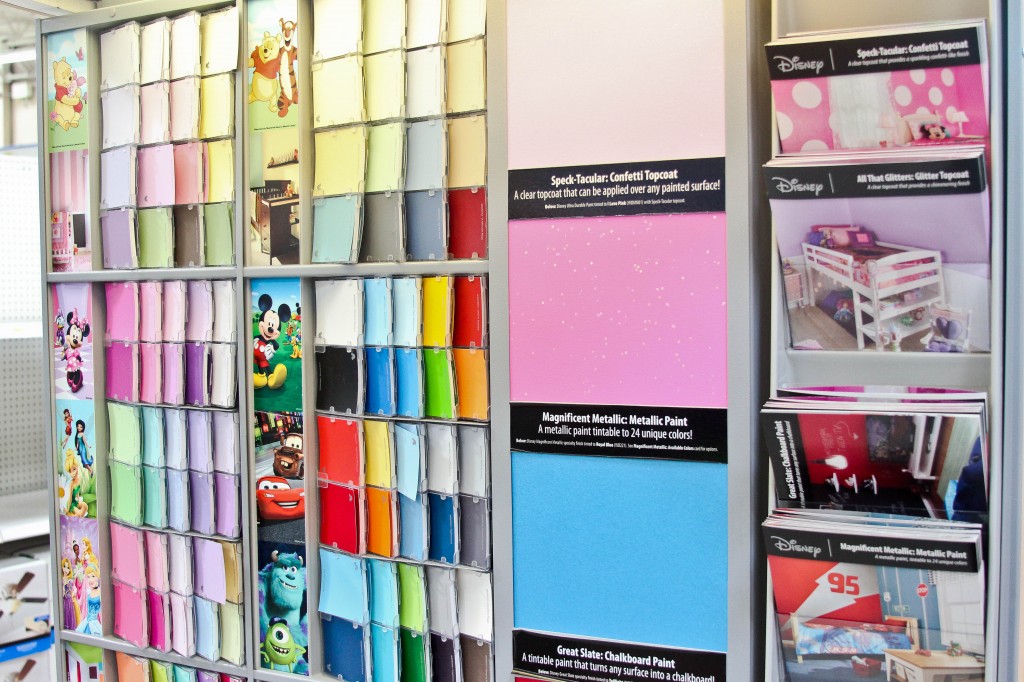 Amongst the swatches were helpful pamphlets to give you decorating ideas and the tools you would need to execute illustrated designs.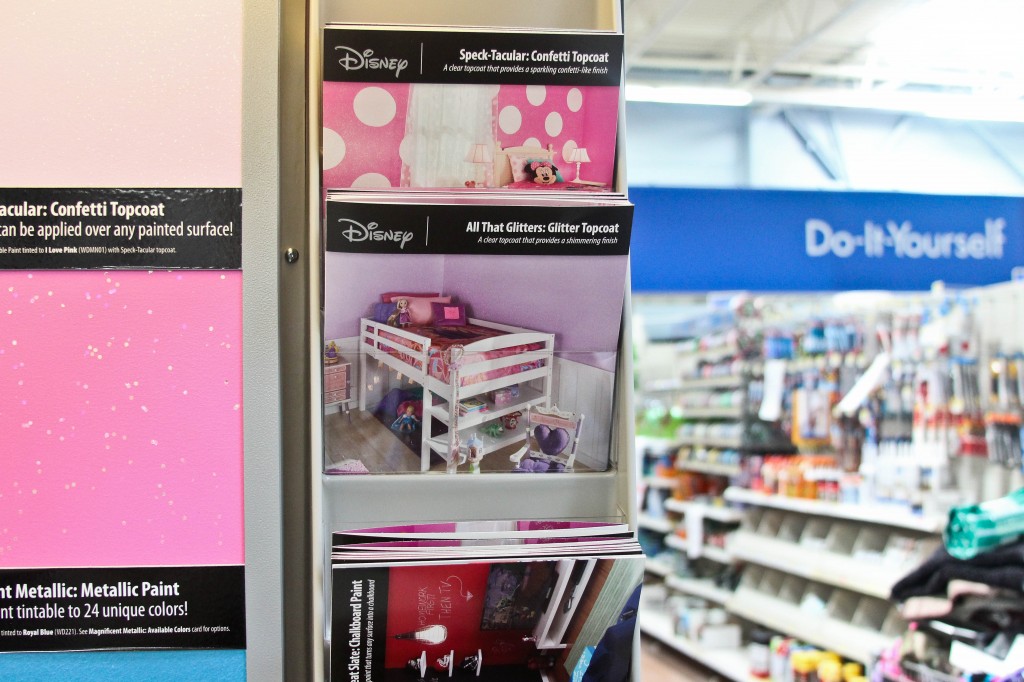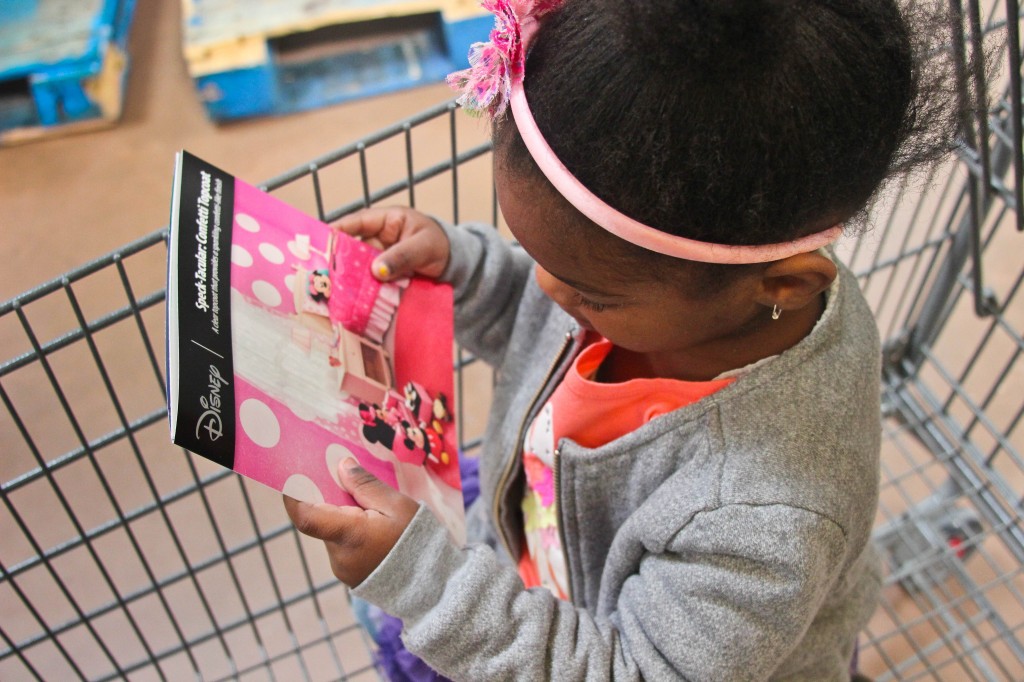 She was overly excited at all of the colors and I even used the process as a learning opportunity asking her to name the colors of the swatches that she liked.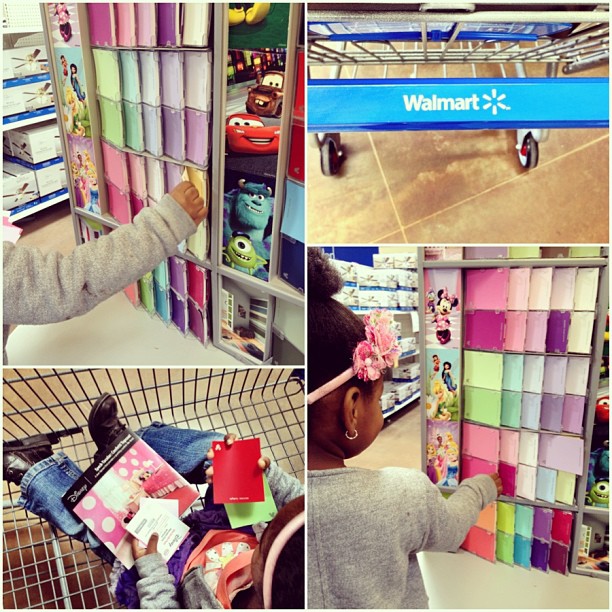 We finally decided on a shade of pink and the Ready, Set, Glow glow in the dark specialty finish, and headed over just two aisles where the Disney paint was shelved.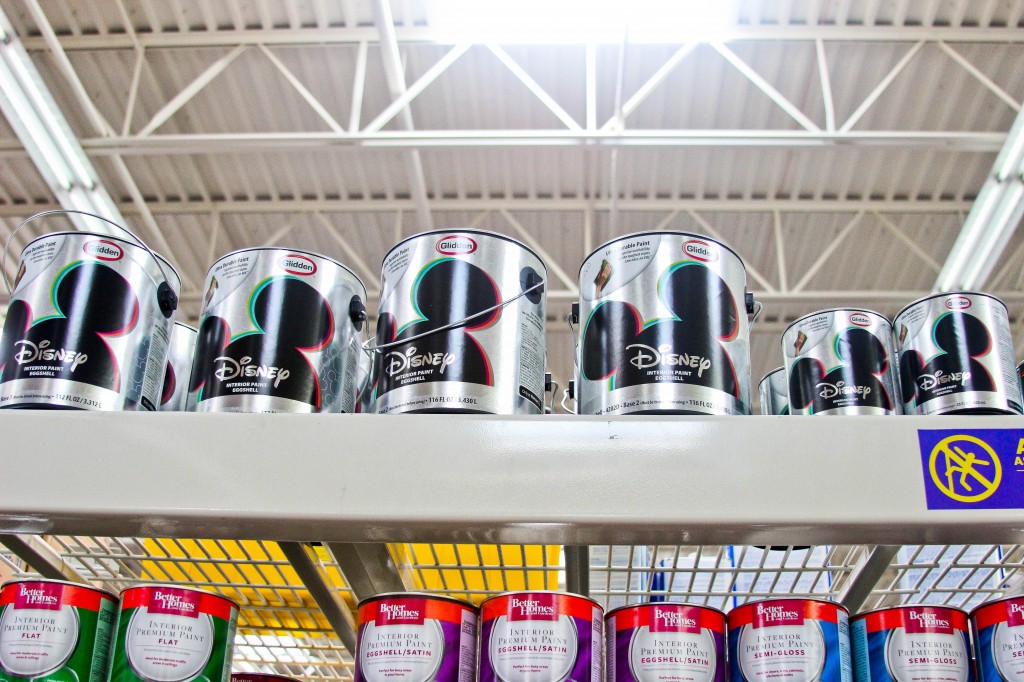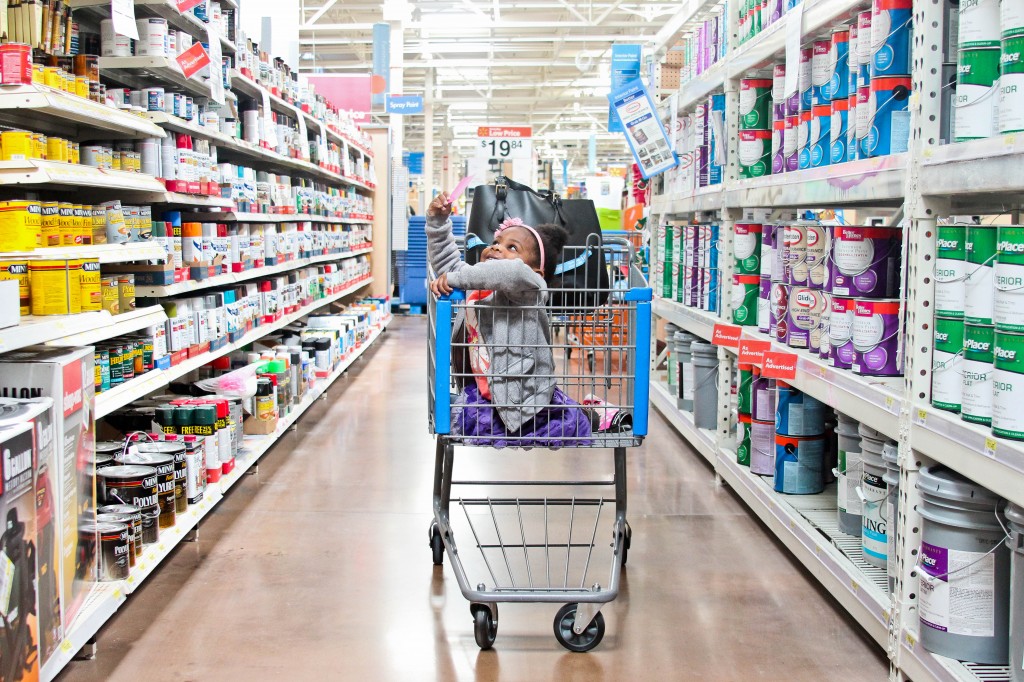 Unfortunately they didn't have the specialty finish available at my store, but my bloggy BFF Trina grabbed some for me from her Walmart.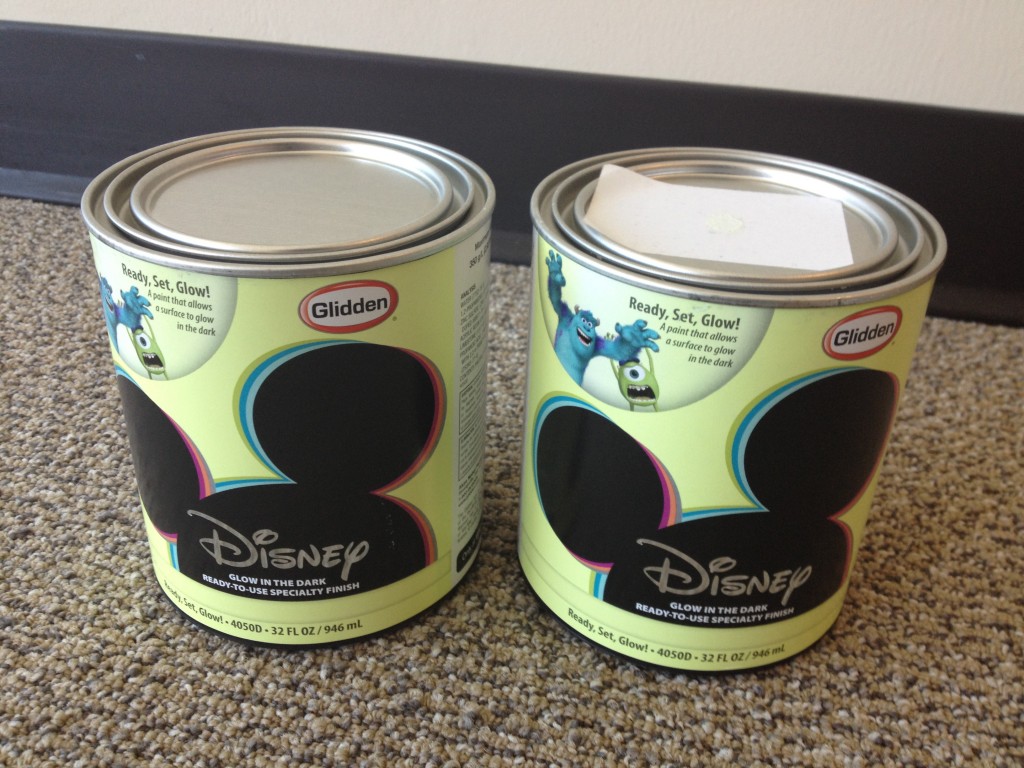 Now to see the masterpiece that will unfold you will have to wait…..*insert semi evil glamfairy laugh*
Compensation and products for review were provided by Glidden via MomTrends.  The opinions expressed herein are those of the author and are not indicative of the opinions of Glidden.