The amount of stuff kids can accumulate is mind boggling. From toys to too small clothing the propensity for things to get out of control and fast in a child's room is real. As quickly as you buy things they outgrow them, those $5 toys that we pick up here and there start to add up if we don't constantly purge and before we know it we are living in a cluttered mess. But today I bring you one of the best kids room organization hacks. And it cost effective too.
Kids Room Organization | Tips for Organizing Kids Drawers
As part of the #OrganizedOnFleek organization challenge, my second space to declutter was Addison's drawers. I'd needed to go through and purge too small things before Christmas, but Christmas…..so there's that.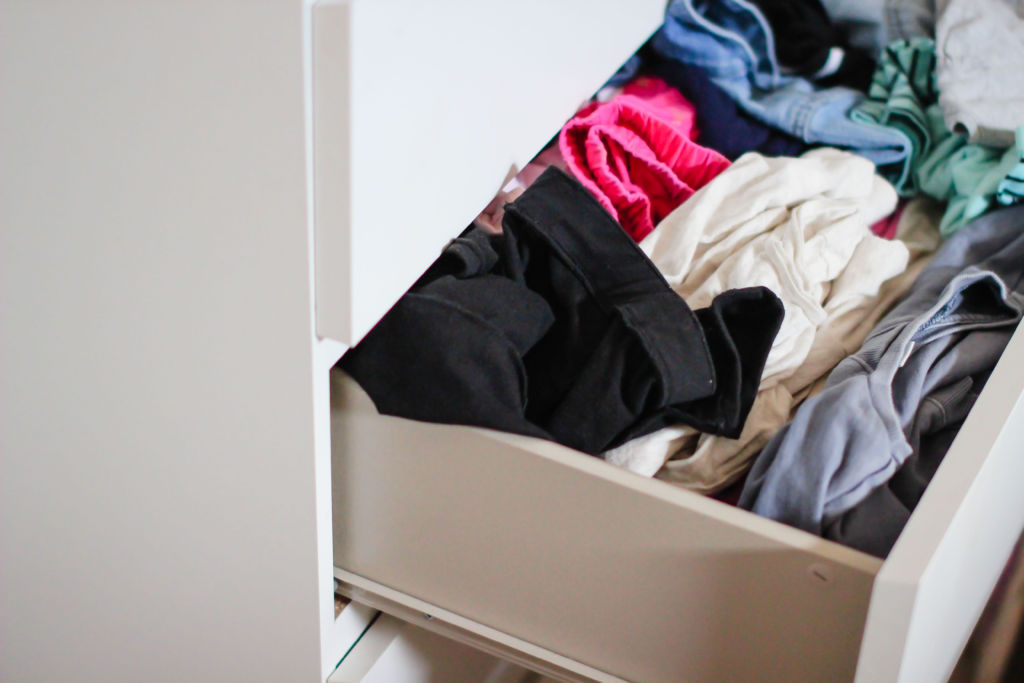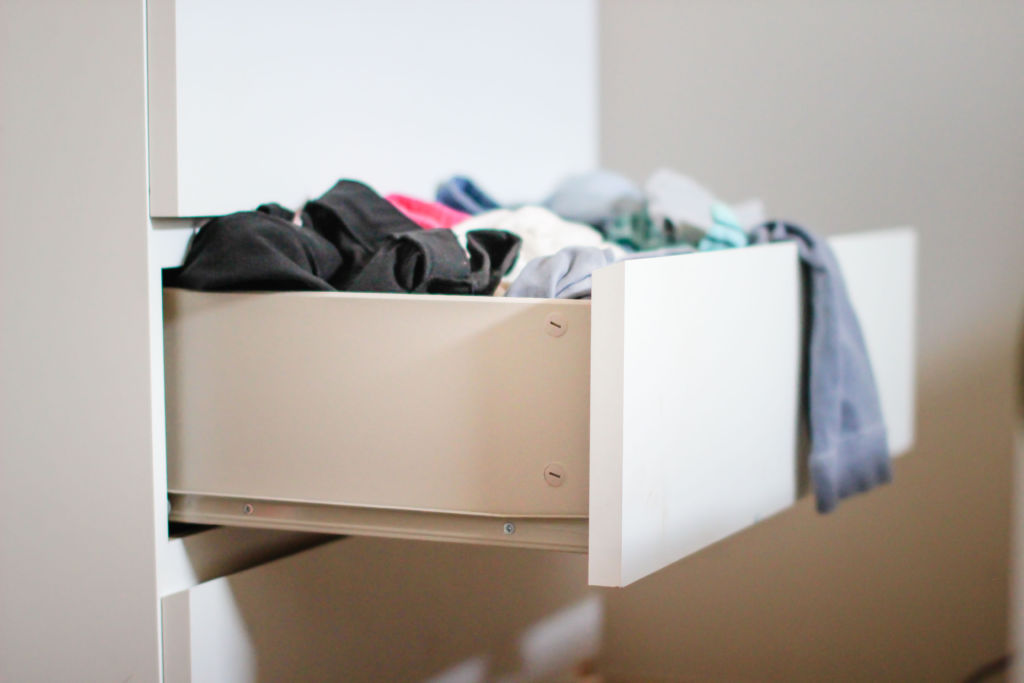 My very first hurdle was emptying the drawers, dividing everything into a pile of "Keep" "Throw Away" and "Donate." Once I had everything separated the items that were to go back into the drawers were rolled and put into Dollar Tree shoe boxes to keep them neat and tidy. Addison has the Malm drawer from Ikea and the shoe boxes fit perfectly. I add a dot of poster tack, also from Dollar Tree to the bottom of the box to keep it from sliding around in the drawer.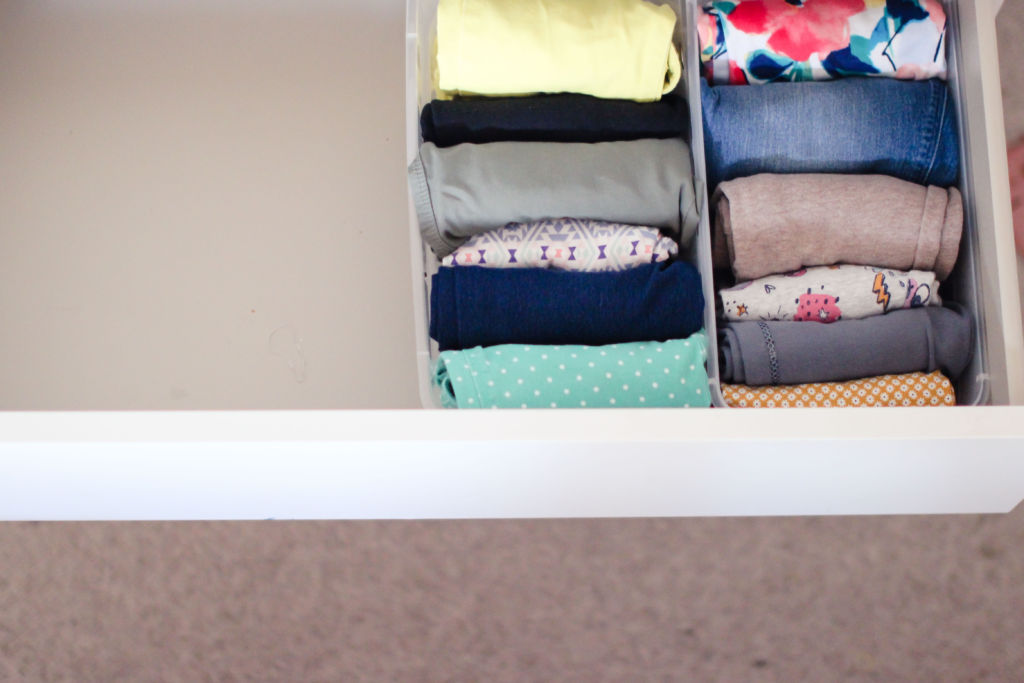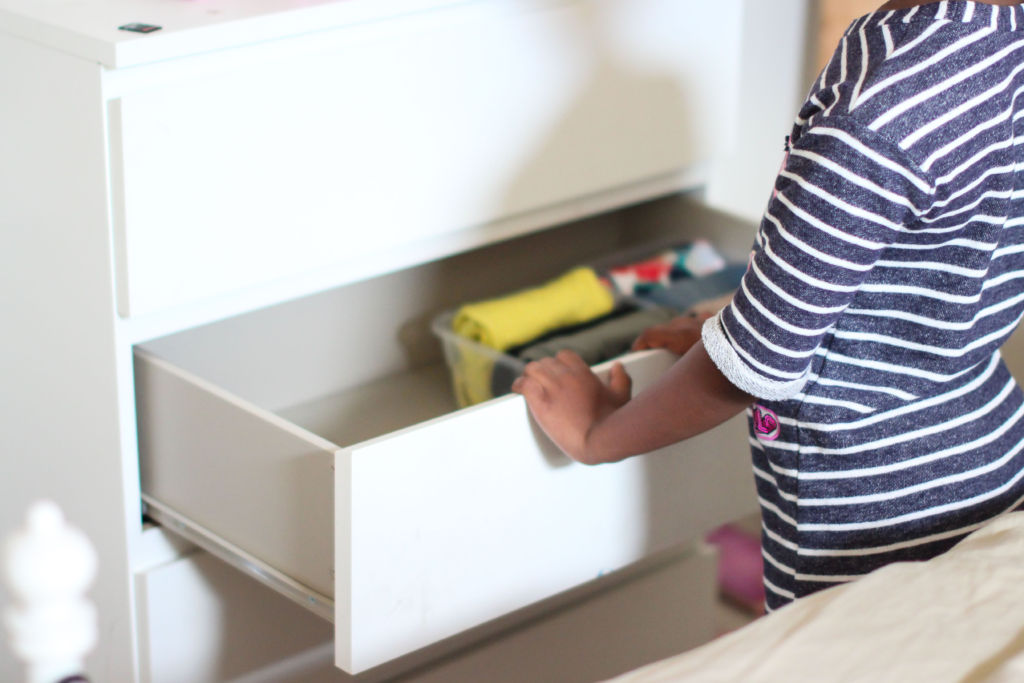 After successfully cleaning everything out, poor thing needs some new clothes but I couldn't see that for all of the mess. This hour out of my day not only  saved my sanity but has also saved me money because I know exactly what she needs going into Spring. Now to fill up these cute DIY Gold Plastic Hangers I made for her with clothes that actually fit.
Danielle, Trina and I are still running our #OrganizedOnFleek Instagram Challenge. For the month of February get in the action by organizing a space or spaces in your home. Need some inspiration? Check out the hashtag on Instagram.
Here's a fun video of me cleaning out her drawers!
What area in your home do you desperately need to declutter and organize? What's your favorite kids room organization hack?
SaveSave
SaveSave
SaveSave
SaveSave