Hey Y'all,
Hope your weekend was well and you are on target to have a wonderful week. There is something great about Mondays. I always feel like I have a clean slate to start with and I have all of the ambition in the world to do everything I set out to do and by Wednesday…well I'm waiting on Monday again to start over!
This weekend was slightly busy.
Friday I headed over to the Atlanta Sheraton to meet up with Motions Haircare who was one of the sponsors for the Black Girls Run inaugural 5K and 10K race that took place here over the weekend. I feel like a slacker for not running but that's another story for another day.
I digress.
Had a great time talking with their brand manager about new and innovative ways to care for your hair while leading an active and fit lifestyle. Look for a detailed post regarding these products very soon. While I was there I ran into the lovely Eboni from The Fashionista Next Door.
After leaving there I headed over to Harold's chicken with some friends of mine. I had heard  a lot about the Chicago based restaurant and had been dying to try it since it made its way south a few months ago. The chicken wings were amazing and seeing how my children had tried, fried and laid to the side every good nerve that I had last week I treated myself to a drink…
Saturday morning we were up early to head to my nephew's football game. Lil Mama has this new thing where she has to drag around this ugly baby doll and when she is done with it I end up holding on to it. Needless to say me and the babydoll were chilling in the shade while Lil Mama ran around. Glad to report my nephew's team came out victorious.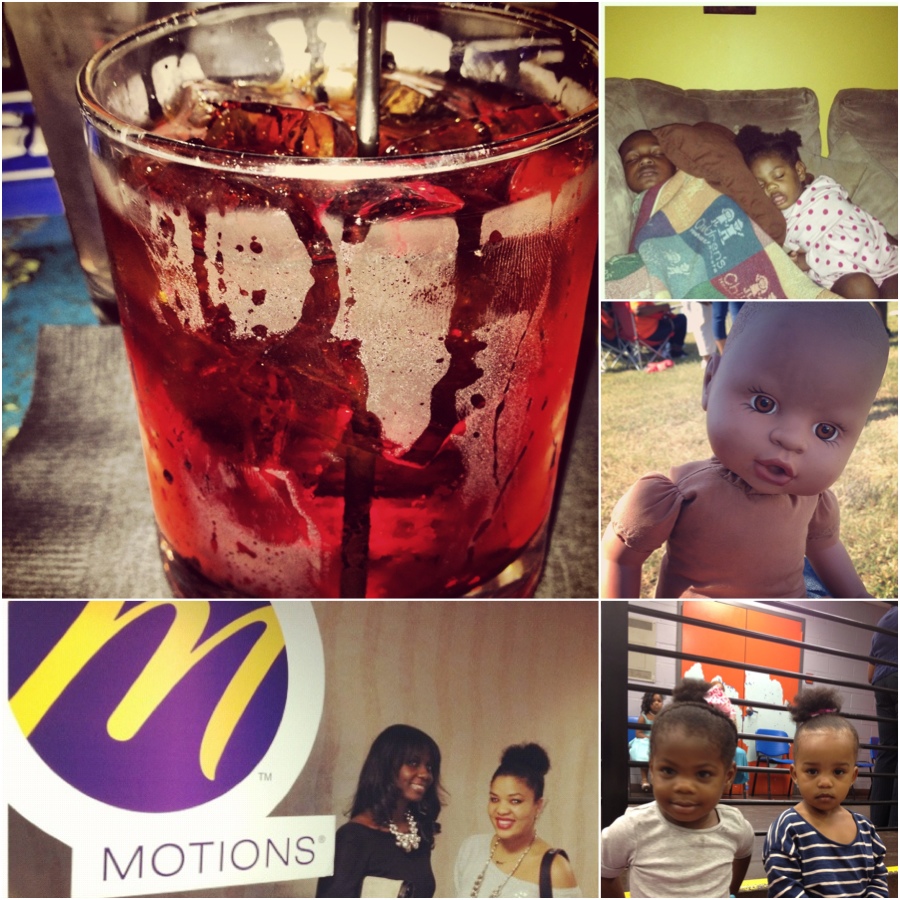 Once the game was over I ran home, changed clothes and headed to help Trina with a model call for a fashion show that will be taking place on November 3 to benefit the Center for Black Women's Wellness. She is in charge of the children's portion of the show so we got to see some of the cutest little girls and boys strut their stuff. Our own two little beauties were in attendance.
Left there and headed out to Stone Mountain for my bestie's son's birthday. By the time I got there I was starving. I hadn't eaten all day and I know they probably thought I was greedy with all the pizza and chicken wings I ate. We all family though.
Finally made it home to check out Evelyn's interview on Oprah. I don't really know what I have to say about that so I'll refrain. Yet I will say blaming awful behavior on certain things is getting a little old. MY opinion.
Sunday, got my praise on then headed out for my weekly ME time thrifting ritual. I also slid by Kohl's, went to Ulta to get my eyebrows arched and then stumbled upon a new store here called Five Below. That store was some kind of fantastic, I had never heard of nor seen one, but I will be back. The nail polish deals were amazing. They even had the Sally Hansen nail stickers for $3.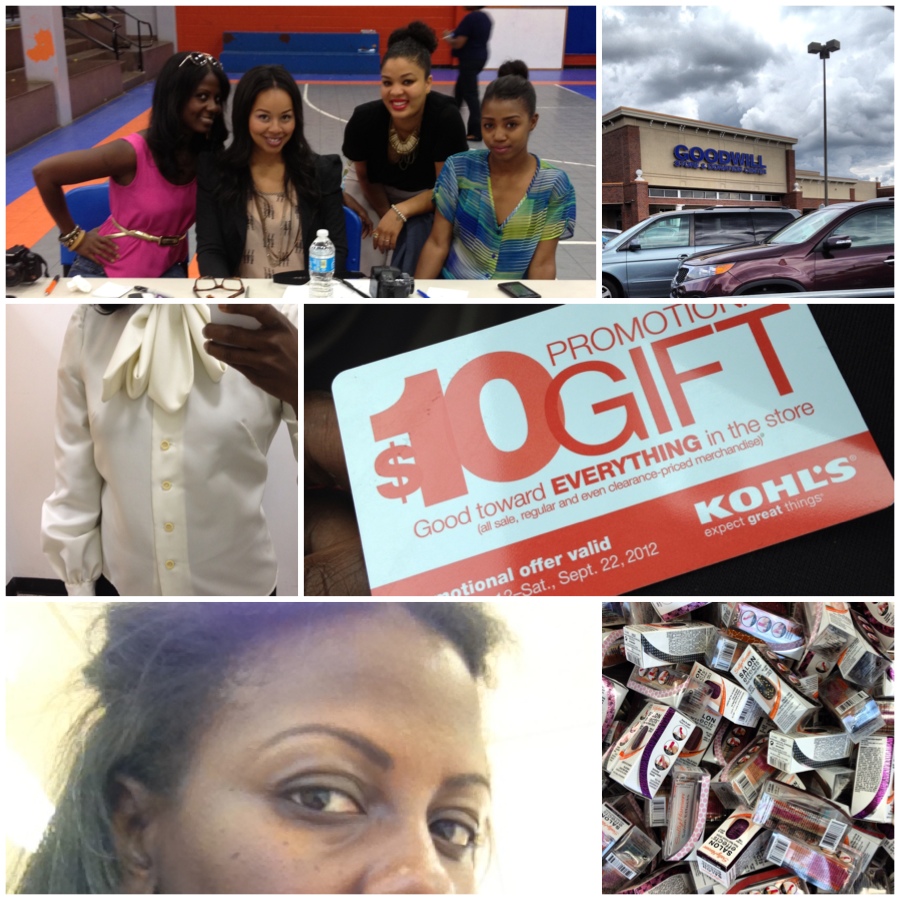 Enough about me. How was your weekend? Did you buy anything? Ever heard of Five Below?